How to Get the Best Auto Loan – Columbus, OH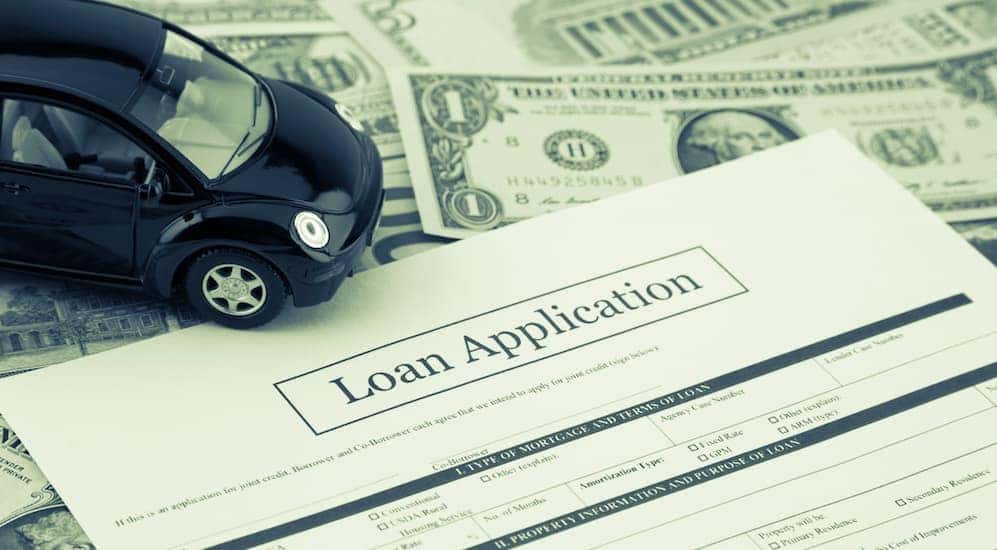 Buying a car can be a thrilling experience. The feeling of getting behind the wheel of the car of your choosing is exhilarating, especially when the driving experience is everything you hoped it would be. Although the process of buying a car can be abruptly undercut by the discussion of finances. Even when the price is within budget, talking money can be complicated, especially with auto loans involved. Fortunately, our team at Online.cars are here to help you navigate through each and every step of the financing process. We specialize in helping our customers receive auto loans with bad credit in Columbus, Ohio, and will work tirelessly to set you up with a financial plan that meets every aspect of your budget. At Online.cars we are unique in that we are a solely online dealership and will transport your car directly to your home thanks to our patented mobile showroom. Our goal is to remove the hassle from the car buying process and provide you with the best dealership experience possible. In this blog post, we'll show you how you can get the best auto loan, regardless of your credit score.
What is an Auto Loan?
Cars are expensive. Regardless if you're purchasing a car that is brand new or certified pre-owned, chances are the sticker price will be thousands of dollars. While we offer affordable options at Online.cars paying this amount of money up front can be quite the financial burden; this is where auto loans come in. An auto loan is a loan that you request from either a bank, dealership or other financial institution for the purchase of a car. An auto loan provides you the money up front for a vehicle, and at the same time allows you to repay the financial institution over a pre-determined length of time. To make the most out of an auto loan it is recommended that you provided money up front, otherwise known as a down payment. While down payments aren't required, they can lessen the amount you'll have to pay monthly towards the loan and shorten the amount of time you have to pay the loan.
Unfortunately, it's not always so easy to receive an auto loan with bad credit. In Columbus, OH, we've encountered plenty of customers who are denied access to auto loans that would otherwise help them get behind the wheel of their ideal vehicle. When you purchase a vehicle, financial lenders compare your existing income with your credit score in order to determine whether they should approve you for an auto loan or not. Bad credit can arise when you've been late or even defaulted on previous loans. Bad credit can be difficult to overcome, and if you're not careful can follow you throughout the car buying process. In some instances, car buyers with bad credit can still apply for an auto loan, however, have to deal with high interest rates. That said, at Online.cars we make it our goal to help our customers receive auto loans that not only help them purchase the car they want, but that fits into their budget regardless of their credit score.
Budgeting: The Key to a Good Auto Loan
At the heart of every good auto loan, is good budgeting. Your budget is the amount you can afford to spend on a vehicle. Proper budgeting can mean the difference between finding yourself in over your head financially and feeling confident with auto purchase many months later. When determining your budget for a new car, there are two major financial factors to consider your down payment and the potential monthly payments.
As we mentioned prior, your down payment is the amount of money that you pay up front to a lender when applying for an auto loan. With a substantial down payment, you can lower the amount of money that you have to finance for. While it can be hard to say goodbye to that much cash at once, the long-term benefits are hard to ignore.
The size of you down payment often directly relates to how much your monthly payments will be since a smaller auto loan is going to only require smaller payments. You should keep this monthly payment amount as low as possible, so as to better your chances that you never go over budget when paying off your auto loan.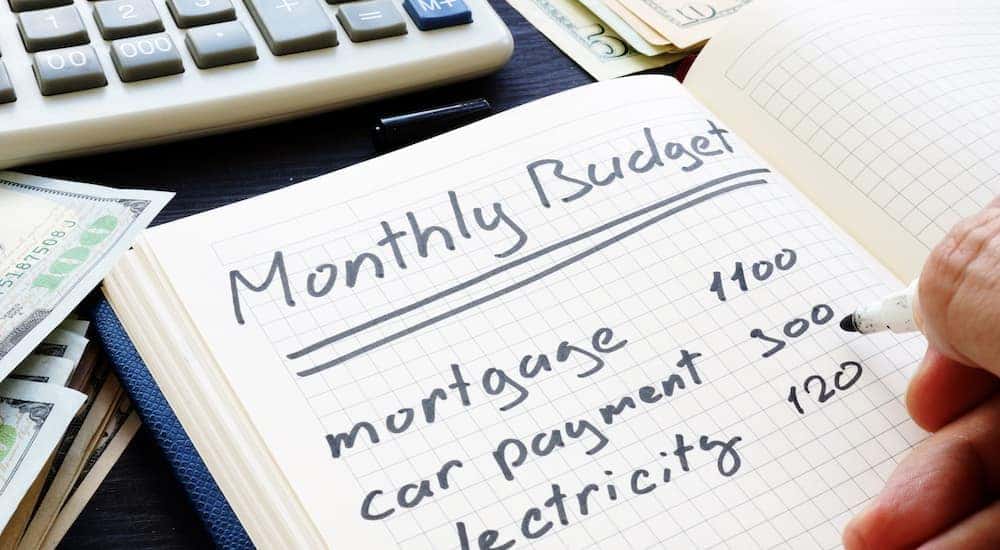 The Length of Your Auto Loan Matters
Plenty of car buyers looking for an auto loan with bad credit in Columbus, make the mistake of shooting for the lowest monthly payment possible. While you should ensure that you are able to afford the monthly expense of an auto loan, it is important that you are aware of the length of the auto loan as well.
The average length of an auto loan settles around 68 months, although that isn't as low as it can go. Some auto loans allow you to pay off your vehicle in as little as 24 months. At the same time, you can also finance for an auto loan with a term length as high as 84 months. So what's the best length? While a longer term length will likely make your monthly payment smaller, chances are you'll be paying extra for interest, making the overall cost of the car higher. If you're not careful you can end up owing more money than the car is worth, which can be a tough spot to be in.
At Online.cars we recommend that Columbus drivers shoot for an auto term length that doesn't exceed 60-months. Anything longer than 60-months and you can find yourself paying for an auto loan that is dramatically higher than the value of the vehicle.
The Importance of Your Credit Score
As we mentioned before, your credit score can either hurt you or help you in purchasing a car. Typically, those who are trying to receive an auto loan with bad credit in Columbus, see their car buying options as limited due to that single three-digit number. Fortunately, you don't have to settle with your credit score. You can boost your credit ratings by cleaning up your credit history through paying off overdue payments and clearing away any credit errors that may appear in your report. Most of all, it helps to have a dealership that will be by your side no matter what the credit bureau says.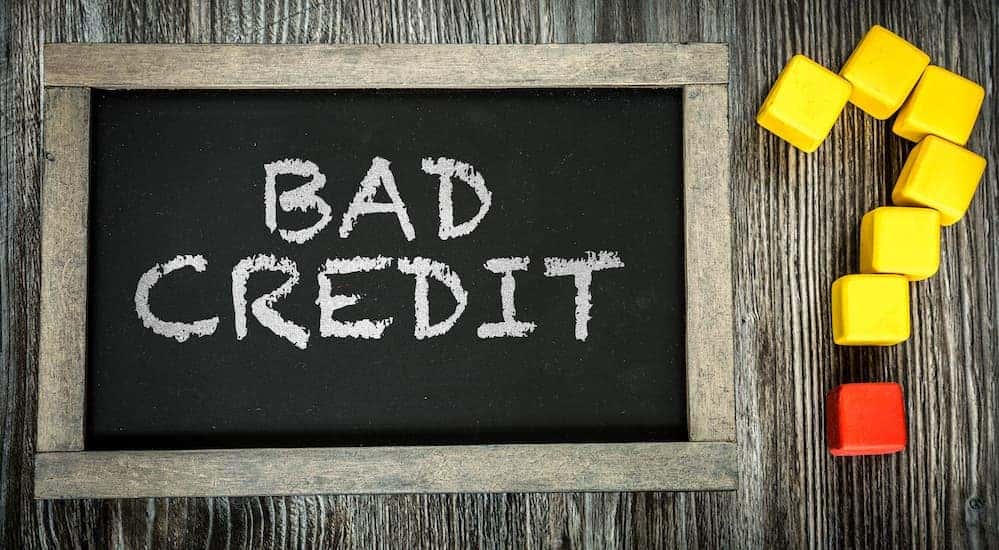 Financing for a Car at Online.cars
If you're shopping for a car in Columbus, Ohio, chances are you won't find a dealership quite as unique and innovative as we are at Online.cars. As mentioned prior, we are a purely online dealership, that makes accessibility and connivence our top priorities. We provide a wide variety of financing options for car buyers with bad credit looking for an auto loan. For instance, our team of financial experts can get you pre-approved for a loan saving you both time and money. When you purchase a vehicle from our mobile showroom you can expect to receive an extensive CarFax clean vehicle history, as well as a lifetime mechanical warranty at no extra charge to you. At Online.cars we strive to be Columbus, Ohio's number one online vehicle retailer, providing you with everything you need to drive away in the car of your dreams.