Improving Bad Credit While Car Searching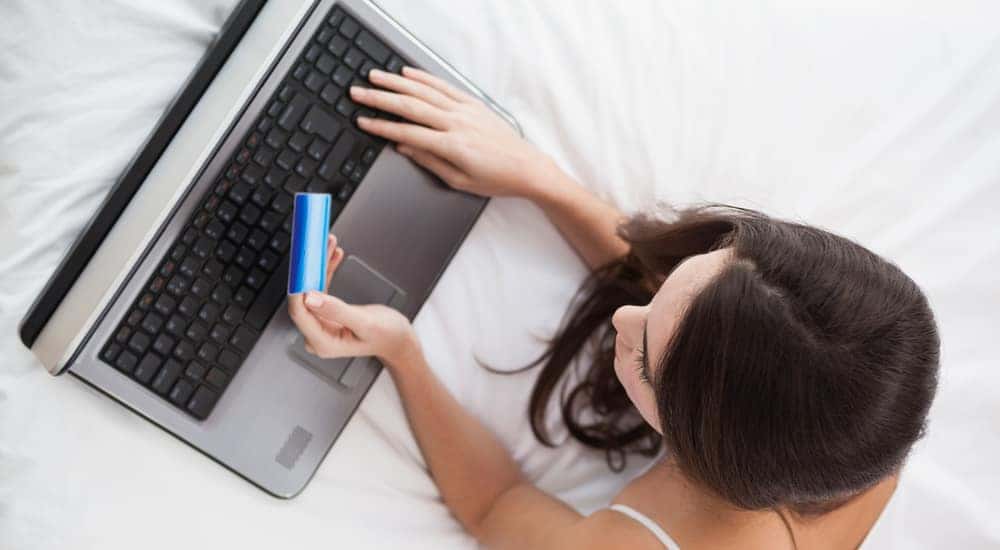 The car that fits your needs may always seem just out of reach. Setting aside that cute, red Ferrari you would buy in a heartbeat if you only had an extra $200,000 lying around, buying the right car you really want is a challenge. The price tag, the availability, the cost of driving it, there are plenty of factors working against you while car shopping. Bad credit can feel like the worst challenge when you know your credit history may make it hard to get a good car loan.
If you feel like your options are limited, we have some good news. Not only can you explore the possibility of bad credit car loans here in Cincinnati, Ohio, there are other steps you can take to help improve your credit score while searching for a new car. Take charge of your credit again and find the car you need to live your life. Here are some steps you should take before and during your car search.
Understand Your Credit
The first thing to do before you even begin your car search is to look up and understand your credit history. If you don't know your credit score and history, get a free credit report from any of the three major credit reporting bureaus: Equifax, Experian, and TransUnion. It is important you know what you are dealing with up front. That way, you can begin to understand how banks and other loan providers may evaluate your application and how you can start to improve your history.
Knowing your credit score is just the first step. You should begin to research the existing credit and debt you currently have. When you apply for a loan, even a bad credit car loan, providers will assess how much money you currently owe to credit card companies, banks, and other places. You can also use this information to see what kind of car and loan you can reasonably afford.
Most importantly, knowing your current finances means you can start to improve them almost immediately. Paying off debt, for example, isn't always a straightforward thing. Sometimes, you need to pay off certain debts first because of deadlines. Other times, however, you can pay off the debt that can improve your credit score first.
Challenge Credit Reporting Issues
Your credit score is partly based on how companies (including loan providers and credit card companies) report your payment history as time goes on. Missed or late payments can negatively impact the score. The occasional late payment isn't usually enough to drastically decrease your score, but major or frequent incidents can.
The reality of credit reporting, however, is that it is not always accurate. Companies and the credit score agencies do make mistakes without even realizing it. If for example, your credit card reports that you missed a payment when you actually paid it, your score might be negatively impacted without you even realizing it. This is why it is important to review your credit history to see if any mistakes exist.
Look over any financial records you have, including bank and credit card statements, to see if your records match what the credit history says. If you find issues, contact the reporting bureau to dispute it. The bureaus have 30 days to respond to the dispute, so you can take care of the issue before or during your car search rather quickly. Contact them again if they don't initially respond.
Pay Off Credit Card Debt
The other major influence on your credit score is how close you are to the credit limit on each card. Reporting bureaus like to see a lot of space between your credit debt and credit limits. If you are maxing out cards, this can negatively impact your score, especially if you get declined for going over.
Even if you can't pay off all of your credit card debt at once, you can pay off some to increase the distance between the debt and limit. If you have multiple cards, focus on making some manageable payments to the one with the highest limit. You can also make smaller payments throughout the month so you aren't taking a large chunk of your paycheck out all at once.
Don't forget, paying off debt while searching for a car is a balancing act. If possible, try to lower your credit debt as much as you reasonably can before searching. During the search, focus on smaller micropayments to decrease the debt without affecting your car budget.
Explore Your Car Payment Options
When it comes time to finally explore your options for affording the car you want, you should do some research before making any major decisions. If you have the opportunity to lower your credit debt and improve your score before this, you will have more options available to you.
Revisit the traditional sources like banks and credit unions to get a car loan. It's important to speak with someone who knows all of the different options a bank or credit union can offer you, especially if you are improving your credit score. If you already applied for a loan, try to get an appointment to speak with someone to explain the steps you are taking to improve your credit history.
Another popular option is to speak with the dealership from which you want to purchase a car. Bad credit car loans help many people with bad or improving credit afford cars when traditional loans aren't an option. These loans typically have a larger interest rate than traditional loans but can be managed with the proper payment schedule and budget.
Most importantly, remember to set a realistic budget and to stick with it. After you have explored and researched your current financial situation, you can figure out how car payments will affect it. If you need help, turn to the online experts at online.cars.
The online.cars Advantage
One of the best things about working with us is that we can help you make sense of your finances and payment options. online.cars offers great bad credit car loans in Cincinnati, Ohio and other places, so even though we are online, we can work with you locally every step of the way. Our finance teams won't mislead you about the financing terms we can offer. Instead, they will explore all of the options you have before signing anything. All you have to do is call or chat online.
Let us help you purchase the car you really want.