Is Buy Here Pay Here Safe As A Financing Option?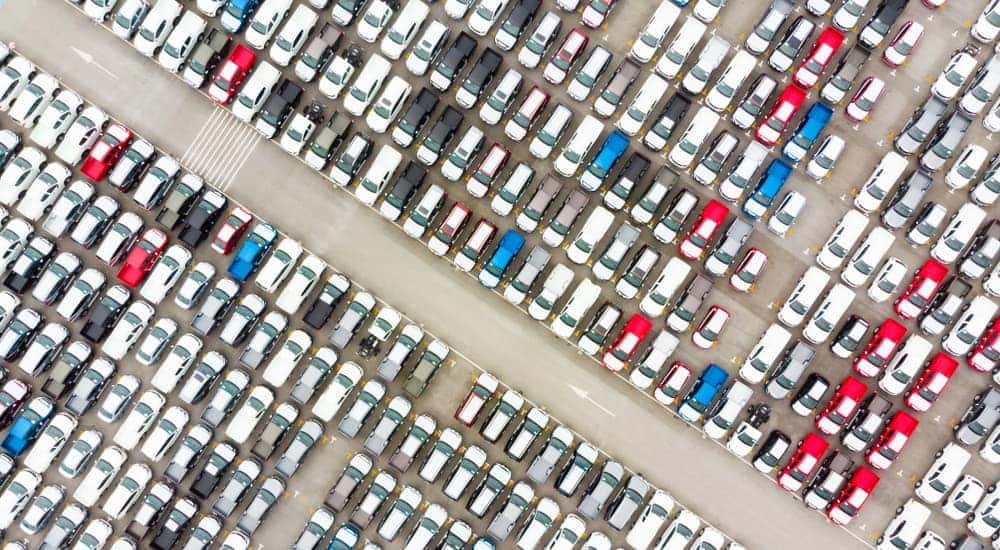 For many consumers, the ins and outs of financing a car can often be confusing, and this can be even more so for drivers with less than perfect credit. Many factors can contribute to a poor credit rating, including loss of employment, unexpected medical expenses, or major life events like a divorce. Consumers with poor credit can, unfortunately, be left in a difficult situation should they need to apply for automobile financing. Fortunately for these buyers, a solution exists that may help. It's called Buy Here Pay Here financing or BHPH. While not the most ideal solution, it may be helpful for when you need to get a vehicle, and other financing options are not available. If you've been wondering, "is Buy Here Pay Here safe?" here are some things to know first.
What Is Buy Here Pay Here Financing?
For auto buyers with poor credit, applying for financing through the traditional approach via a bank or credit union can be a difficult process. These types of lenders place more weight on an individual's credit score as part of the application process. To assist these buyers, some auto dealers, in addition to selling you the vehicle you're interested in, can also offer special in-house financing. This option can increase the chance of loan approval for poor credit buyers.
These dealers are known as Buy Here Pay Here dealerships. By removing the extra step of using third-party lenders and (typically) bypassing a credit check during the loan approval process, this provides one-stop shopping for the customer. With BHPH, the dealer also acts as the finance company. This allows buyers in even the most adverse credit situations to finance a car, as long as they can provide proof of regular income.
As a result of a BHPH arrangement, some dealerships may also require the customer to physically visit them every week or every other week in order to make their loan payment in person. In some cases, dealers may allow payments to be made online or over the phone, but in most cases, customers should expect to visit the dealer on a regular schedule.
The History Of Buy Here Pay Here
The concept of BHPH began in the 1970s during the savings and loan crisis. During this period, many consumers found it difficult to obtain while at the same time unemployment rates were on the rise. For both consumers and auto dealers, this presented a dilemma. A problem needed to be solved between the rising price of vehicles and personal income, while vehicles still needed to be sold to uneasy buyers who were unable to pay cash in full.
Banks would not often loan money to consumers during this time, which resulted in the auto dealers creating an RFC or related finance company. In effect, this would allow the dealer to also gain loan approval on the vehicle they were looking to sell. This was a win-win for the dealer because they could now profit on both the vehicle sold and the loan approved to purchase it.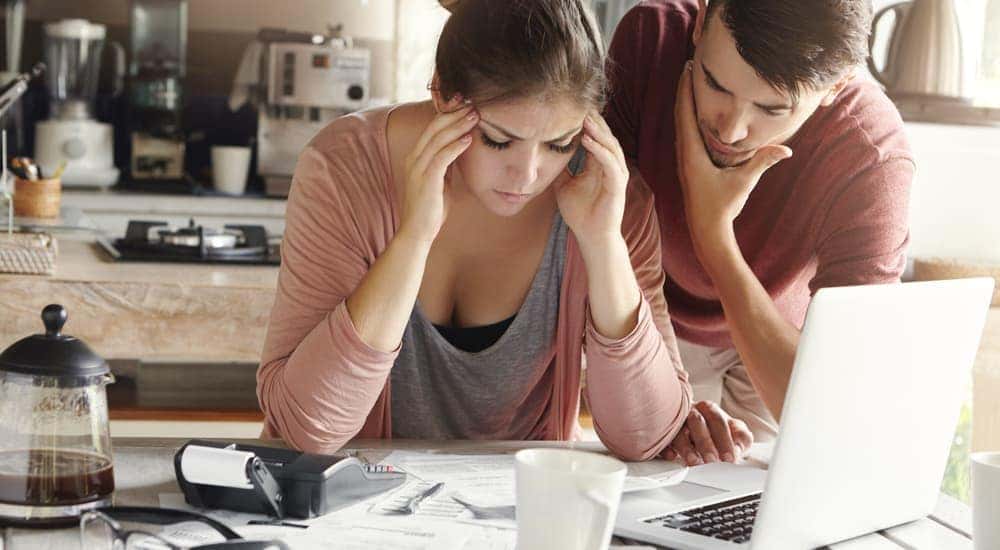 In its infancy, BHPH dealers required customers large down payments, which were often more than the value of the car, but as BHPH has become a larger part of the car-buying market, such down payment requirements are very rare.
What Are The Pros And Cons Of Buy Here Pay Here?
BHPH surely isn't for everyone, and it does have some downsides to be aware of. While it can be a way to get into a used vehicle for little money, both the benefits and risks should be weighed carefully before deciding on this approach.
Pros
All credit levels will be accepted. This is the main benefit of BHPH – these dealers will sell and finance vehicles to customers who either have no credit or poor credit histories. They will frequently use the terms "no credit, no problem" and "no credit check auto loans" in their advertising.
Vehicle selection is more limited. With a traditional car purchase, you find the vehicle that you want then work out the financial details. With BHPH, the process is reversed: the dealership will first determine your eligibility, then show you which vehicles you would qualify for.
Purchases require very little or no money down. BHPH dealerships frequently offer the ability to buy a vehicle with no down payment or only a small down payment, such as $500.
A simpler, streamlined purchasing process. Since the purchase and the financing are happening with the same business, this can be a huge timesaver for consumers. No applying to different lending institutions before visiting the dealer. It's all done at once.
Cons
Higher interest rates. BHPH loan interest rates will likely be much higher than loans secure for a bank or credit union. This is to be expected as buyers with poor credit are generally considered more of a risk.
You could be borrowing more money than the vehicle is worth. This ties in with the item above. Banks and credit unions typically limit the amount of auto loans based on the actual value of the vehicle. BHPH financing, however, does not do that, so by the time the loan is paid off, you may end up paying thousands of dollars more than the vehicle is worth.
BHPH loans may not help to build credit. With a regular auto loan from a lender, making timely payments works to improve your trustworthiness, resulting in a higher credit score. BHPH dealers may not report your payments to the major credit bureaus, which in turn may damage your credit score. If if you're keeping good payment records on your end, that might not be reflected in your score.
Tracking devices may be installed in your vehicle. Due to the high risk involved with lending to customers with poor credit, some dealers might choose to protect their investment by installing a device to track the car. This can be used remotely to disable starting it in the event of repossession or if a payment is missed.
More frequent payments. Traditional loans typically require a monthly payment, but with BHPH loans, you will be required to submit payments more frequently, biweekly, or even weekly in some cases.
What type of documentation is needed for a BHPH loan?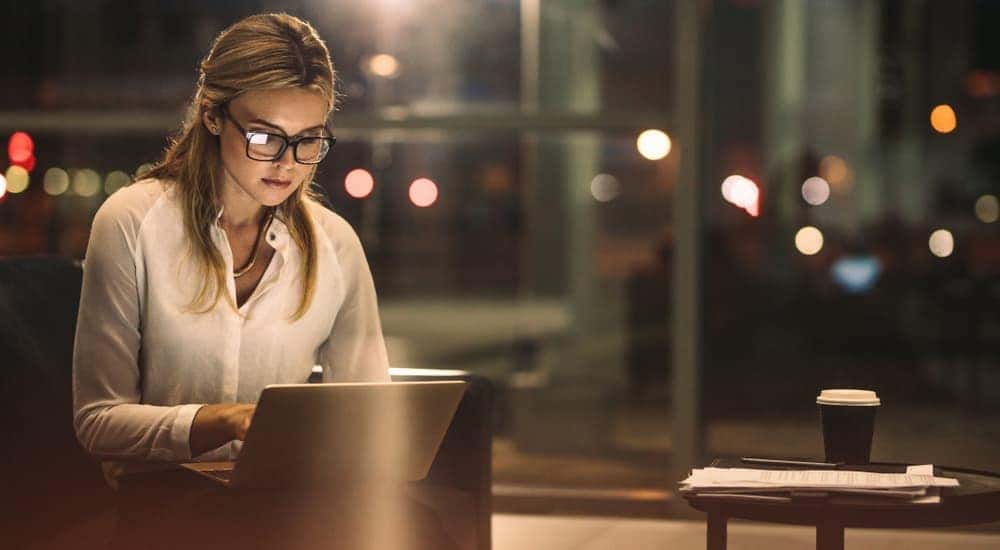 Having the correct documents with you when you visit a BHPH dealership can help to speed up the approval and purchasing process. Unlike getting a loan through a traditional lender, BHPH loans will have stricter requirements for approval, as the risk to the dealer is higher. The list of specific items can vary depending on the dealer and your individual credit situation, the following items are good to have ready:
Driver's license
Proof of automobile insurance
Financial information (bank checking, savings and credit card account info to fill out credit application)
Social Security number
Proof of residence (mortgage document or rental lease agreement)
References with contact information
Proof of employment and income (paycheck stubs, with one less than 30 days old)
Current phone bill (or another utility bill such as gas, electric or water)
Any applicable down payment amount
Buy Here Pay Here Can Put You On The Road
Getting approved for a vehicle loan with poor credit or no credit isn't easy, but it is possible, and BHPH provides a way to make it happen. As noted above, best to go through all the options and weigh all of the pros and cons before deciding on this type of automotive financing. Here at Online.cars we are proud to offer guaranteed financing to Indianapolis residents through our completely online dealership.