Is It The End of the Car Dealership As We Know It?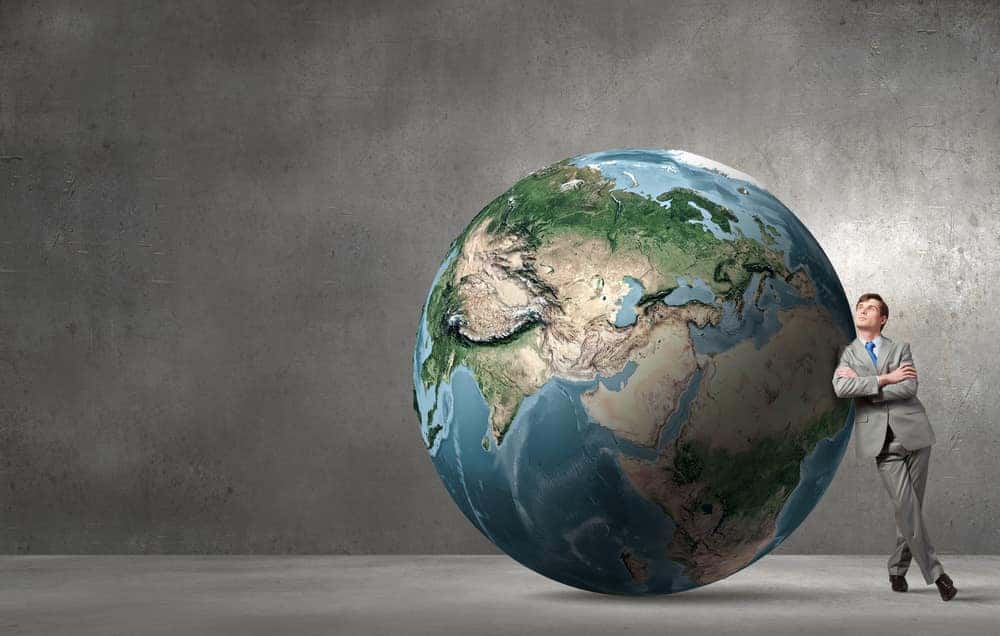 The car dealership. The most detested of all places in the American consumer marketplace. Teeming with money-hungry salesmen that are driven by their insatiable greed, galavanting about in their shiny black faux leather shoes. Yes, it is true. There are very few redeeming qualities associated with car dealerships, and depending who you ask – possibly none at all. Despite this blatantly obvious fact, the traditional car dealership continues on as one of the most archaic business models in the world. Short of the sidewalk fruit stand on the shady side of town, very few businesses continue to operate in the exact same way they started out.
For car dealerships, it's been quite a while since the first vehicle-peddling institution opened its doors. And by quite a while, I mean over a century. That's right – the very first car dealership opened up shop in 1898, and today's dealerships are still utilizing that same car selling technique that buyers have loathed for nearly 120 long, drawn-out years. So what gives?! If everyone is so sick of the way dealerships do business, why not boycott the entire marketplace altogether? Back in the day, the answer to this question was obvious – there was no other way to find and purchase a vehicle. But today, what's the excuse? Car shoppers quite literally have the world at their fingertips, yet they are still subjecting themselves to the trickery and deceit local dealerships dish out one transaction after another. The question you have to ask yourself is which way is better – a physical dealership like Joseph Toyota vs online.cars?
On Fire? Stop, Drop, and Roll
Imagine that you are on fire. You brushed past the coffee-table candle and got a little too close for comfort. Now, you are on fire. What do you do? Your mind rewinds back to pre-k and elementary school where the local fireman instructed you to "stop, drop, and roll" if you were ever to catch on fire. At the time, the notion seemed ridiculous – but not anymore. You immediately stop where you are, drop to the floor, roll around the room like a dog looking for a biscuit. The fire is out, and you are unscathed. So…what did you learn? Not only that you have a delightful long-term memory, but also that you shouldn't leave open flames in your living room. After catching yourself on fire, I would like to bet money on the fact that it won't happen again. At every birthday party for the rest of your life, you will be mindful of your proximity to those age-telling wax sticks of doom. Your terrifying experience has led you to live in a way that protects you from having to go through the same drama ever again.
At this point, you are likely wondering how this relates to shopping for a car. The majority of car shoppers dread going to a local dealership for their next purchase because they have had a terrible experience in the past. Rather than learn from their past and make a smarter buying decision, they jump right back into the flames, expecting it to be different. Once you catch yourself on fire, you would be hard pressed to do it again, but that same can't be said about car shoppers and negative car buying trips. That leaves me wondering – where is the disconnect? Are you all so determined to punish yourselves that you would keep going back to the dog that bit you?
Survey Says…It's the End of the Car Dealership As We Know It
And I feel fiiiinnneee! A new study from ebay Advertising took a look at the car buying industry, specifically at how drivers purchased their vehicles. The survey was handed out to 1,000 general car shoppers as well as 1,000 customers of eBay Motors, and the results that returned were staggering.
According to the survey, a whopping 87% of participants reported that they used the internet for car buying in the past six months. Before you discredit this incredibly high number, relax. The findings were based on consumers who "used the internet in some way" when purchasing a vehicle. That includes shopping around for pricing, researching makes and models, and looking at fair market values. Pick your jaw up off of the floor, and continue along with me. It's not entirely surprising that car shoppers are using the internet as an advisor prior to grabbing a new set of keys, but it may be surprising for some to learn that 63% of respondents in the same study said they were "extremely likely" to buy a car online sometime in the future. eBay Advertising's survey also looked at shopping preferences in both men and women and found that men were more likely to click-to-buy than women. In fact, it found that male drivers were twice as likely to purchase a vehicle online than women, who are more likely to prefer a test drive prior to purchase. Ditch the Dealership for online.cars As interesting as the eBay Advertising study is, its findings are not revolutionary or new knowledge. It's no secret that drivers are fed up with car dealerships and everything that they represent, but it seems that most of those shoppers would rather subject themselves to the same-old-same-old rather than find a solution to their car buying complaints. The study was effective in shining light on the fact that car buyers are finally gearing up to say enough is enough! If the survey findings are accurate, online car shopping will likely become the new norm in the next few years. online.cars is the fire extinguisher to your bad past car buying experiences. This is the best solution for finding, securing, and purchasing a new or used car without having to step foot inside of a dealership. Whether you have been burned in the past by a shady dealership, or want to avoid it from possibly happening down the line, take online.cars for a spin and see how awesome car buying can be. It's time to change this old-school industry, and online.cars is just the place to shake things up. Learn more about how online.cars works, and see if it's the right fit for your car buying needs. We are certain you will like what you see, and we are even more sure that you will love every minute of your car buying journey with online.cars.