Keeping Safety First for Your Teen Driver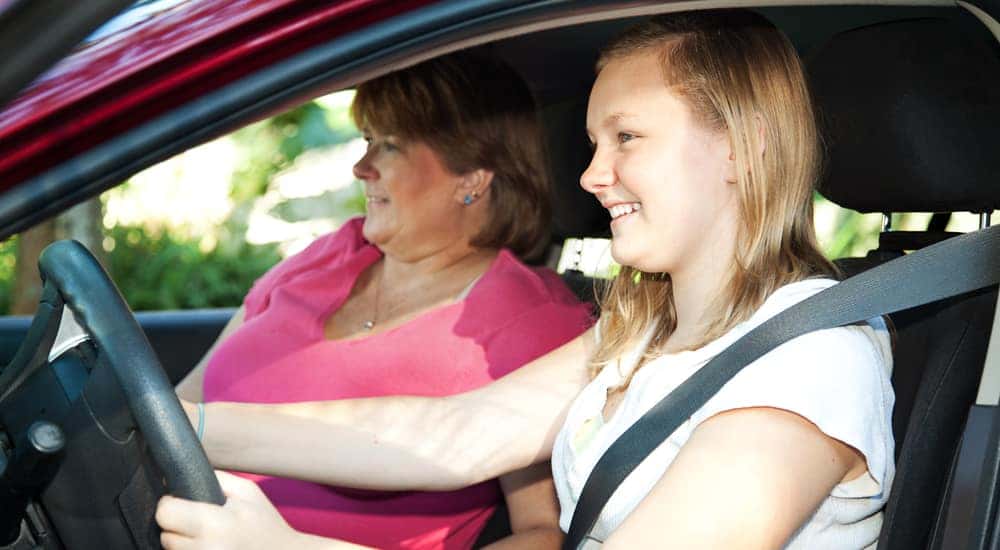 When you bring home your new baby from the hospital, it's almost impossible to imagine that one day that tiny little being will go from sitting safe and snug in it's car seat to sitting behind the wheel of your SUV. In fact, it's not only hard to imagine, it's basically downright terrifying.
However, as all parents know, time absolutely flies and before you know it, you'll be teaching your child how to parallel park and praying they remember to stop at the red lights. You may even be thinking of getting your child their own car – and if you're searching for used cars for sale in Columbus, Ohio, there are some certain criteria and features you should keep in mind as you begin to come to terms with the fact that your sweet, innocent infant is about to hit the road on their own.
Advanced Safety Features
Sure, we all know that back in the good ole days, when you weren't trekking two miles to school uphill both ways, you probably drove a car that maybe, if you were lucky, had airbags. There was none of this mollycoddling that goes on now – driving was for excitement and seat belts were for nerds.
You can count your lucky stars that nowadays things are different (especially regarding seatbelts: now you're a moron if you don't use your seatbelt). When you shop for a used car for sale for your teenaged driver, you're going to want to consider buying a car that has advanced safety features to keep your child as safe as possible on the road.
What are some good advanced safety features to look for? Well, for starters, you want to be sure you're buying your teen a car that has a rearview camera. While the backup cameras have become so popular it's hard to imagine a car without one integrated into the dash, there are still many used cars out there that are not equipped with the technology. In fact, backup cameras won't become mandatory in all new cars until May of 2018. It's absolutely buying your teen a car with a backup camera considering how quickly accidents happen and how much easier it makes reversing and checking blind spots – especially for drivers who are new to the road and not as comfortable with their surroundings.
Other great advanced safety features you should consider for your teen include a blind spot monitoring system and a forward collision warning system. Blind spot monitoring is exactly what it sounds like – if there is a car in your blind spot and your teen starts to change lanes, the system will alert your teen via lights or an audio signal. Teens are conditioned to keep their eyes on the road and can sometimes forget to check their blind spot when shifting lanes. The blind spot monitoring system acts as another pair of eyes for your teen, watching out for drivers tucked just outside of their line of vision.
Of course, there are times when teens don't keep their eyes on the road ahead of them… and we are all guilty of a little-distracted driving – or even just zoning out in our own thoughts. There's no worse feeling then suddenly realizing you're way too close the car in front of you and knowing that you're about to slam into the back of the poor car ahead. That's when your teen is going to be forever grateful that you bought them a used car equipped with a forward collision warning system and you'll get bonus points if the car also has an automatic braking feature as well. The forward collision warning system works by monitoring the distance between your teen's car and the car ahead of them and will send out a warning alarm giving your teen enough time to hit the brakes and avoid, or at least mitigate the impact of a crash. So why worry about getting the automatic braking feature? Because if your teen can't hit the brakes fast enough, a car with automatic braking capability can simply apply the brakes for your child, taking the risk of panic out of the equation.
Teen Driver Programs
Of course, some car manufacturers realize that letting your teen go out in an expensive, not to mention a dangerous car, is a scary proposition and requires an inordinate amount of trust on your behalf. To help ease parents worries, companies such as Ford and Chevy have created programs specifically tailored to teen drivers. Ford's system, called MyKey, allows for one key to be set as the teen driver's key. Once the key is in the ignition, the car is governed by a top speed of 80 miles per hour and warning bells will sound when the car reaches speeds of 45 mph, 55 mph, and 65 mph – keeping your teen aware in case they suddenly develop a lead foot.  MyKey also forces teens to use their seatbelts, at least if they want to enjoy listening to music while they cruise – with the MyKey technology, the audio system is disabled until both the driver and front passenger seat belts are engaged.
Not to be outdone, Chevrolet has also gotten on the teen driver technology bandwagon and offers its package in the form of the aptly and succinctly named Teen Driver. Teen Driver functions much the same as MyKey, but it also offers parents feedback on their teen's driving in the form of a "report card" that allows parents to see the speed and distance the teen has taken the car. Chevy hopes that this report card will enable parents to better guide their children in safe driving habits.
Back To Basics
Of course, all of the technology in the world can't compare to teaching your child safe driving habits by leading by example. Your teen is not going to take your warnings against texting and driving seriously if she sees you doing it – to be the driver you want your child to be. Your strong example coupled with advanced safety technology and manufacturer's teen driver guidance programs are the very best tools for keeping your most precious cargo safe as the miles and years fly by.