Looking For Ways to Finance a Vehicle with Bad Credit?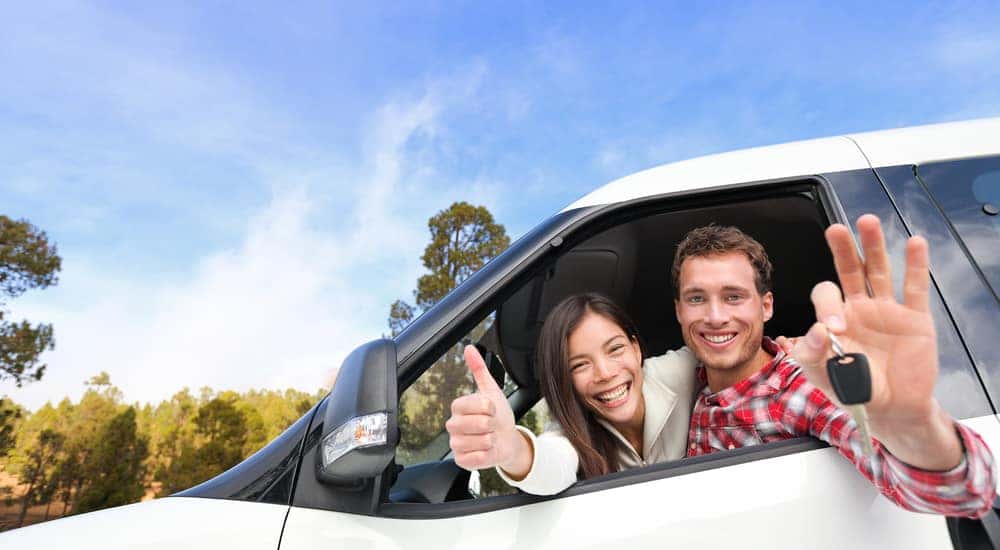 Join the club. Millions of Americans are in the same situation as you, and it's a difficult one for sure. It can undoubtedly be exhausting to deal with lenders who consistently tell you "no," due to the fact that you have had some bumps in your credit history. For you, it feels like a hopeless situation, one where you'll be stuck in your old vehicle forever. However, there is a solution and there's no need to fall into complacency. In fact, it's time to take charge over your financial situation and finally gain approval for your next vehicle. If you're local to the Columbus area, you undoubtedly know how many dealerships claim that your credit history is "no problem." However, many of these dealerships will still turn customers away or worse, will stick them with undesirable terms on their in-house financing loan. If you fall into the category of customers who have "bad credit," it's time to learn about the gimmicks of the car dealership industry and how to avoid them. Auto loans with bad credit in Columbus are available, you just have to know what to look for.
The Why
It's no surprise that many customers feel overwhelmed when it comes to purchasing a vehicle. It's absolutely stressful and can definitely have a negative impact on your health and mental state. However, the fact that you're searching for an auto loan with bad credit tells us one thing: that you're ready to persevere. Due to your financial situation, dealerships may try to prey upon your "weakness" and force you into an undesirable in-house auto loan. Heed our warning and ensure that you read the fine print of the agreement. Many dealerships are going to claim to provide you with "hassle-free pricing" but at the end of the day, it ends up being just one big headache. If you're ready to drive with confidence in your new vehicle, you're going to need to endure this process. Understanding the potential hazards of purchasing a vehicle when you have bad credit will help you to be prepared for whatever situations may arise.
Choose a Reputable Dealership
It's no surprise that customers today love to Yelp and Google Review almost every experience that they have. People love to provide their input and receive feedback on their input. It's simply human nature. Let this "Yelp culture" play to your advantage when choosing a dealership. You're going to want to view their customer reviews listed on their website, in addition to completing a quick Google search to view the reviews listed on there as well. The information that you find there will typically be the unapologetic truth, because, well let's face it, everyone loves to share their opinion. You'll find information on it all: the good, the bad, and the ugly. This should help you shape your idea of what a reputable dealership looks like and where you'd be most confident to shop (and potentially finance) your next vehicle. Let the reviews guide you through the perilous journey of locating a dealership. It's a large decision that is difficult and time-consuming to make without a little bit of help. Let the customers who have gone before you do the heavy lifting and see what they have to say about your first choice for an auto dealership.
At Online.cars, we're not your typical dealership. As an online car dealership you can easily browse our inventory from the comfort of your home and check out what we're all about. You can even apply for financing, get pre-approved, and take advantage of several of our other great benefits.
It's Not All Bad, Though
In fact, many dealerships offer excellent programs for those who are looking to obtain a vehicle but don't have the best credit scores. They advertise the fact that they will work with you, even if you haven't been able to secure financing from a traditional lender. There are a variety of programs out there like this, but a major and increasingly popular one is the Buy Here Pay Here program, where you'll finance your vehicle directly through the dealership. This is an excellent resource for those who are struggling to find approval from a traditional lender, and for those who are looking to rebuild their credit scores. By making consistent and on-time payments, you'll begin to see a significant increase in your credit score over time. This is just a stepping stone on your way to increasing your credit score and rejoining those who are not hindered by the number that Fico places on them. There are countless options out there for those who are looking to purchase a vehicle with bad credit, you just have to know where to look and who to trust.
Disclaimer: Here's What You Need To Know
When selecting a dealership, you're going to want to ensure that you choose one who truly has your best interest at the root of their business model. If not, then they are not a dealership that's worth wasting your time on. Even though there are plenty of options and dealerships for you to choose from you're going to want to become familiar with one aspect of bad credit auto loans that will be a constant throughout your search. Most dealerships, if they offer a program similar to Buy Here Pay Here, will finance you in spite of your credit score. However, this comes with a price.
Not only will the dealership potentially try to haggle you into purchasing extended warranties or hitting you with extra fees, but they will definitely charge you a relatively high interest rate. Unfortunately, this is unavoidable. Due to the high risk associated with financing individuals who have had less-than-perfect credit, dealerships need to ensure that they won't lose money if a customer decides to stop making payments on their vehicle. To offset that risk, dealerships charge a high rate of interest. Although many individuals believe that this is due to the fact that the dealership is trying to "make money" off of their customers, that is a false accusation. Conversely, dealerships are attempting to help out their customers by providing them with a high-risk auto loan that most lenders would not finance. There is an obvious risk associated with financing those with a questionable credit history, which is where the high interest rate comes from.
*Quick Advice from The Experts
When shopping for a vehicle with bad credit, you'll want to consider the following:
Short Loan Period
Consider a Cosigner
Shop Around
Read the Fine Print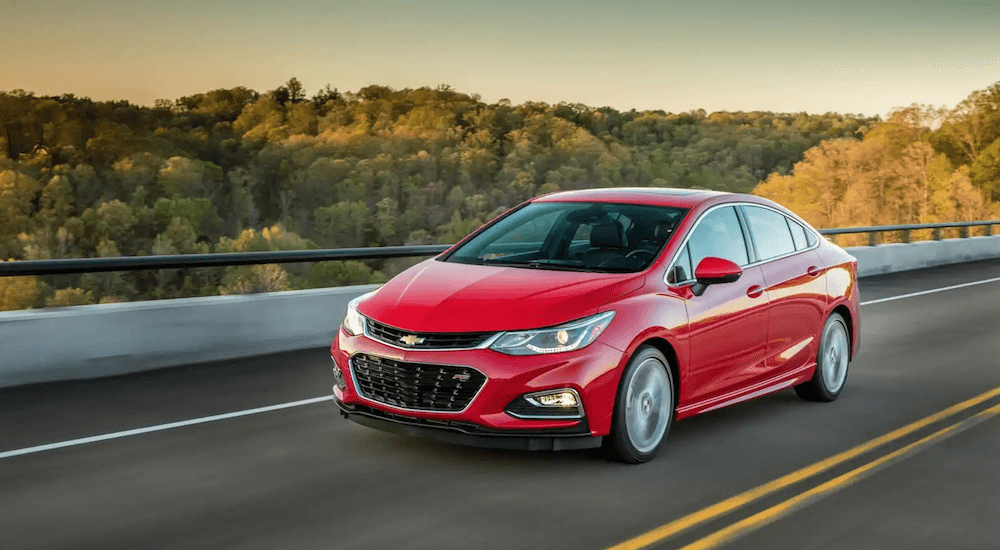 The Bottom Line: Auto Loans with Bad Credit are Possible!
At the end of the day, it's difficult to select a dealership that you trust and a loan that will best fit your needs. The options become even more limited when you're aware of the fact that you have less-than-perfect credit. In this situation, it's important to watch out for the gimmicks that a dealership may try to play based on the fact that you have bad credit. When you're searching through the options for an auto loan with bad credit, you're going to want to be on the lookout for the aforementioned scenarios. Take back the control over your car purchasing experience and don't fall victim to the games that dealerships will try to play with you. As a customer, you have the right to be in the driver's seat.
To browse vehicles, get pre-approved for your auto loan with bad credit in Columbus, and receive a CarFax Report on every vehicle you're interested in, choose Online.Cars. These are just a few benefits we provide, and we look forward to helping you find the right vehicle and financing for you, right from your home!