McCluskey Brings It's 'A' Game with online.cars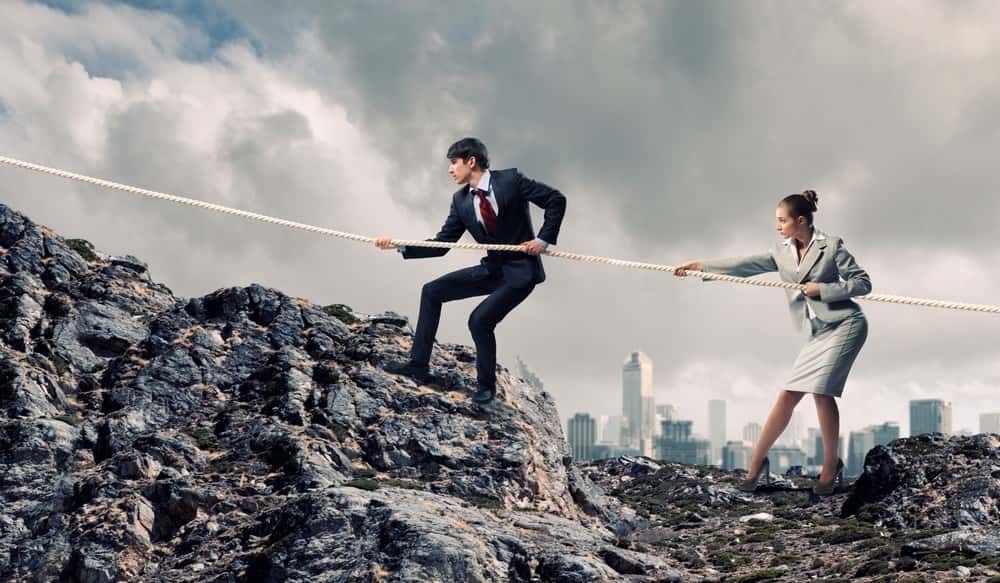 Whether you have seen our red sign on the side of the McCluskey Chevrolet building, have read about us online, or have heard directly from one of our customers about what we offer, online.cars is capturing the attention of drivers in the Cincinnati area, and for very good reason. Brought to you by the reputable McCluskey Automotive Group, online.cars is a simple and new way to purchase your next new or used car. Rather than pit McCluskey Chevrolet vs online.cars, we think it is important to consider why the two can work together in order to bring the best car shopping experience to loyal residents of the tri-state area.
Have a Problem with Car Buying? McCluskey Offers a Solution with online.cars
The McCluskey Automotive Group and McCluskey Chevrolet have proudly served residents of Cincinnati and Columbus for decades, and they are still offering the same exceptional service that people have come to expect. As a true leader in the automotive sales industry, McCluskey wanted to provide all buyers with a solution to their common car buying hardships. The highly regarded automotive group knew that in order to do this, they needed to think of an unconventional, yet practical solution to traditional in-person car shopping.
Some of the most common car buying woes that the McCluskey Chevrolet dealership heard from their loyal customers were impossible to fix without a complete overhaul and major innovative changes. Committed to finding a real solution for these car shoppers, McCluskey worked around the clock until they did exactly that. The result? online.cars – the first local web-based car buying service that is changing the sales industry one customer at a time.
While most local dealerships would scoff at any perceived issues, and chalk up complaints as the fault of the consumer, McCluskey Chevrolet took an entirely different approach. Their solution-oriented approach to business goes to show that a successful dealership is one that listens to its customers, and finds a way to improve the buying experience – no matter what.online.cars is now available to residents of the Cincinnati, Columbus, and surrounding areas, and offers buyers who felt restricted by in-person dealerships a chance to still find the car of their dreams.
Backed by the Name You Know You Can Trust
online.cars may be a new name on the Cincinnati car buying scene, but as a part of the McCluskey Automotive Group, buyers can feel confident and assured that their new vehicle purchase is backed by the most reputable dealership in the state. The online.cars buying process begins online, where potential customers fill out a short form indicating what matters most in their new car purchase. From there, the online.cars team works tirelessly, searching over 100,000 vehicles nationwide, until they locate three viable options for you to choose from. Once you narrow the three down to just one, the online.cars team will ship the vehicle to Cincinnati completely free of charge for you to test drive.
The online.cars buying process is so much different from other web-based car buying services, because it is backed by a local dealer group you know you can trust. When you buy a vehicle with online.cars, you will have access to the many benefits that buyers of McCluskey Chevrolet also receive. The only difference is that you have flexibility in when and where you will begin your car buying process. Rather than choose from a limited selection of local vehicles for sale, online.cars buyers will have over one hundred thousands cars, trucks, and SUVs to help locate that perfect new car. Why limit yourself to what a local dealership like McCluskey Chevrolet has available on the lot, when you can still get all of the same perks, but with thousands of more choices?
When you purchase a vehicle with the easy to use online.cars online service, you will have a free lifetime mechanical warranty backed by McCluskey Chevrolet, along with access to the local dealership's extensive service hours. online.cars buyers will also get a $500 price guarantee, which gives you peace of mind knowing that you are getting the lowest price on your new car.
One of the common concerns buyers have with purchasing a vehicle online, is that they worry the vehicle won't be what they expected. Once the online.cars team finds you three vehicle options to choose from, you are able to narrow them down to one that will be shipped to Cincinnati, free of charge. Once you meet us for a test drive, you have the option to either purchase the car, or decline and walk away. Unlike other online car buying services, online.cars will not force you to purchase a vehicle you aren't completely sure of, even after we ship it to the area for you to check out. We guarantee that no matter what, you will not end up driving home in a car unless you are over the moon excited about it.
online.cars holds true to the same values, virtues, and commitment to customer satisfaction as McCluskey Chevrolet. Our revolutionary service guarantees that you will have three incredible car options to choose from, and if you aren't impressed by what we present you with, you will not be obligated to purchase from online.cars in any way. Rather than spend an entire day sifting through local car inventories, or waste time meeting up with someone through an online car classified, why not give online.cars the chance to help you find that elusive vehicle you have always wanted? Backed by the McCluskey Automotive Group, you will have complete confidence in knowing that your new car search will be our top priority, right alongside your ultimate satisfaction.
Head Online Today
The process with online.cars is so easy to begin, that you can complete it while sipping on your morning coffee. The simple form takes just minutes out of your day, and our team will do the rest while you carry on with your important daily tasks. Before you head in to a dealership, head online and see why online.cars is the superior solution to car buying.