Most Dependable Car Brands to Buy Used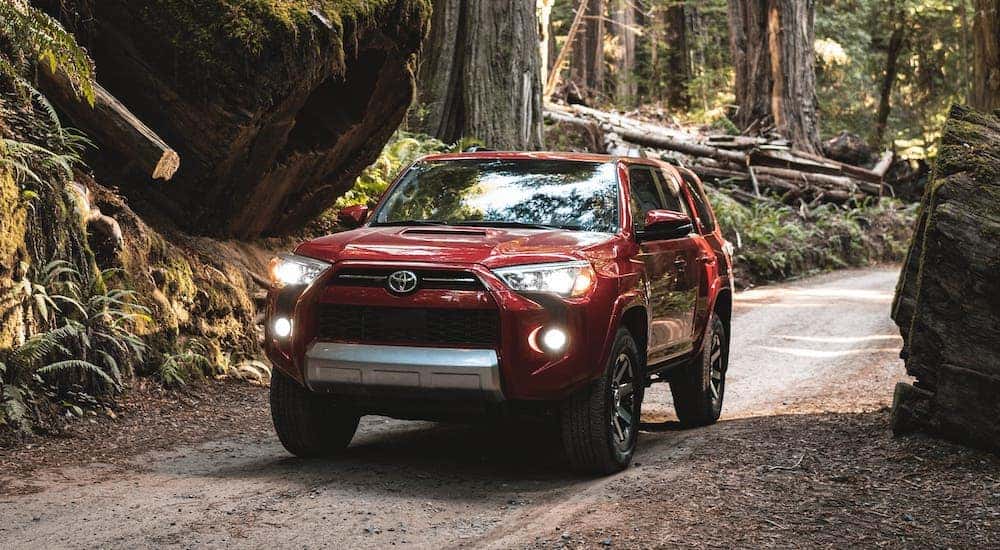 One of the biggest reasons people speak against buying a used car is the perceived unreliability compared to a brand new car. We understand there is a strong push towards buying new cars for a variety of reasons, but buying new doesn't guarantee reliability. These days cars are engineered and designed to last for many years and easily last over 200,000 miles given proper maintenance. You simply don't have to sacrifice quality and dependability to save money on a car purchase. With Online.cars, you will have access to a huge inventory of reliable Louisville used cars at affordable prices.
But while every car we have in stock is thoroughly vetted and in good condition, there are some car brands to keep in mind if you're looking for the most dependable used car you can buy. We find that some of the most dependable cars are Toyota, Lexus, and Chevrolet brand vehicles. These are definitely not the only dependable car brands out there, but they are a great place to start. Here's a summary of what makes these three brands so dependable.
Toyota – Impeccable Track Record
Toyota has long been known as a dependable car brand. It's been around for over 75 years, producing practical and efficient cars, trucks, and SUVs for every stage of life. When you see the best used car lists from Kelley Blue Book, Consumer Reports, or US News & World Report, Toyota vehicles are consistently at the top of the list. One of the highest awards a car model can earn is a JD Power Dependability award. This award looks at three-year-old models and weighs how many problems drivers had with them over that period.
When you're searching for a used vehicle, it's usually a winner if that model year has a JD Power Dependability award. In 2020, Toyota won Dependability awards for the 4Runner, Sienna, and Avalon. These are just a few of Toyota's lineup you should look out for. Kelley Blue Book rated the Toyota Tundra as the full-size pickup with the lowest five-year cost of ownership. It can tow what you need and has the engine power to take you off the road. For a car smaller than the Toyota Avalon, the Toyota Camry and Corolla are highly rated over many model years. They are practical cars that have been beloved by many. The Camry, in particular, gets impressive reliability ratings.
With Toyota's great track record in this industry, you can expect a dependable car through many model years, meaning any budget can get you a reliable car with Toyota. If you're on a tight budget, start your search at Online.cars and filter for Toyota. From there, you'll see a variety of models with different features, mileage, budgets, all with a dependability you can trust.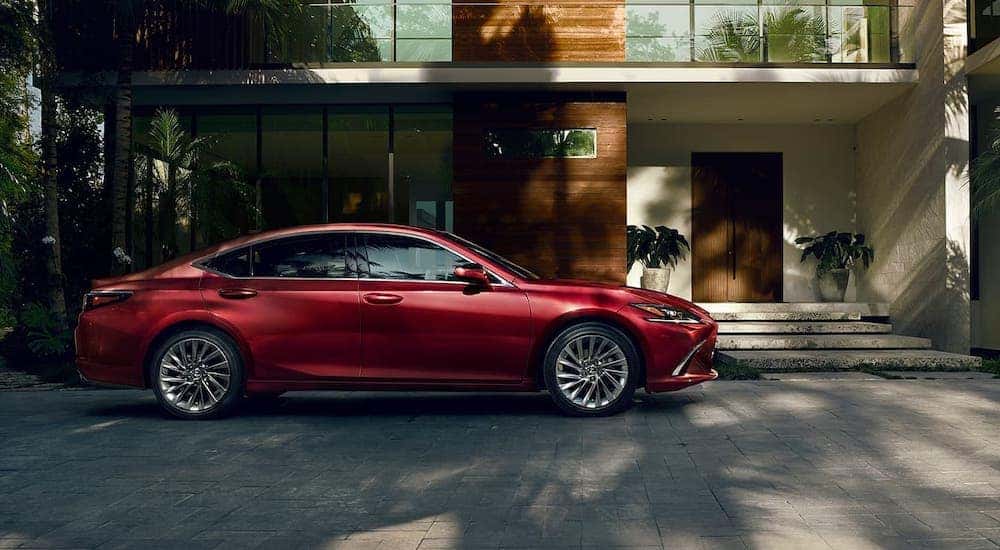 Lexus – Premium And Consistent Quality
Lexus is widely known as the most reliable luxury car brand – and this shouldn't be surprising since Lexus is actually a branch of Toyota. The last thing you need is to spend your hard-earned money on a premium car just for it to break down after a short time of ownership. If you're considering a luxury car for your used car purchase, Lexus is a solid place to start your search because they simply produce some of the best premium vehicles out there.
The Lexus ES and Lexus GX both won JD Power Dependability awards in 2020. This compact car and midsize SUV are popular Lexus models not just for their reliability but also because they fit well into busy lives. Whether you're commuting five days a week or shuffling kids around town, Lexus delivers with a dependable car and does it with an extra dose of luxury. Consumer Reports also rates the Lexus RX, another SUV in the Lexus lineup, as a great buy because of its fuel efficiency, comfortable ride, and incredible reliability. In fact, nearly all of the Lexus models fall into the category of most dependable used cars. So we could go on, but you get the picture. Lexus is your luxury brand for dependability.
Now before you go writing off Lexus because of budget reasons, a pre-owned Lexus could be your way of entering into the world of luxury vehicles at an affordable price. Like we mentioned with Toyota, Lexus has produced dependable cars for years, so your budget can likely find you a used Lexus car. We can help you find a pre-owned Lexus by searching on our website through our local Louisville used cars inventory or in our Patented Nationwide Search.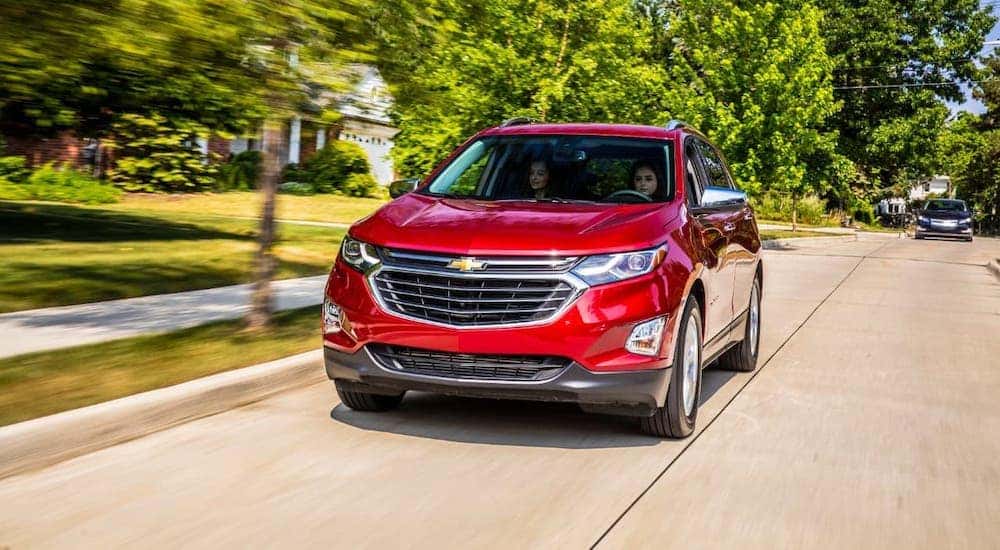 Chevrolet – Durable And Practical
The whole lineup of Chevy vehicles is beloved by all. Chevy consistently lives up to the expectation for versatility, quality, and dependability. The critics agree! Chevy cars, trucks, and SUVs have received more JD Power Dependability awards than other brands in the last five years. Chevy seems to do it all, from quality engineering and production to the incredible attention to detail with every technology feature.
Several Chevy vehicles stand out as affordable and dependable options for families, workers, and everyone in between. The Chevy Equinox is not only the most popular SUV at Chevy – it's one of the most popular SUVs, period. It has the space for passengers and cargo, great fuel economy, and is extremely safe. To top it off, the Equinox has won the JD Power Dependability award for its class the last three years.
The Chevy Tahoe has also been consistently recognized for its flexibility and performance. Kelley Blue Book highlighted the Tahoe as having the lowest cost to own of any full-size SUV. The Tahoe can do most anything you need, from carpooling, to packing extra gear, to towing a boat or other trailer. The message is clear, families and large groups need dependable vehicles, and Chevy has the accolades to prove that its products deliver.
You can't discuss Chevy's dependability record without mentioning the Chevy Silverado. The Silverado 2500HD was yet another Chevy vehicle recently recognized as the most dependable large heavy duty pickup truck by JD Power. The Silverado is the epitome of a pickup truck, and the Silverado HD takes it up a notch. Anything the light-duty Silverado can do, the Silverado HD can do as well and then some. Designed to handle the toughest jobs, from towing to hauling, the Silverado HD is a highly dependable pickup truck that will take you through it all.
Affordable and Dependable
Finding dependable used cars shouldn't be difficult, and at Online.cars we make it simple to find a reliable used vehicle that fits your budget and wish list. Everyone would love to know what's the most dependable car, but the truth is there is no single most dependable vehicle. However, there are many great brands that produce cars that will last for quite a long time. As we help customers and maintain inventory, we find that Toyota, Lexus, and Chevrolet all produce very dependable vehicles. There's something for everyone in these car brands, and you can find what you're looking for with your budget. Start your search at Online.cars and have your used Toyota, Lexus, or Chevy car delivered to your home.