Online Car Buying is the Way of the Future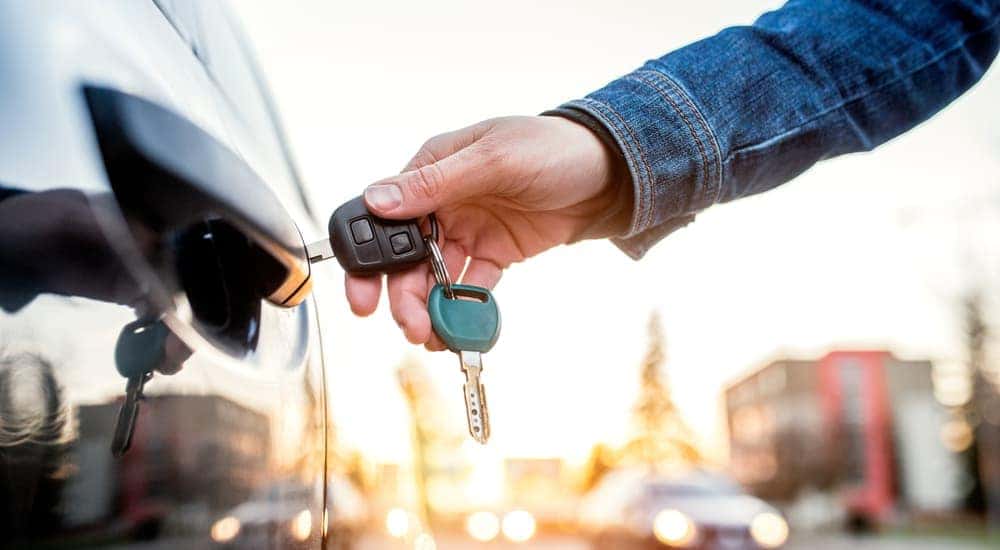 Buying a used car has never been easier, online buying that is. Along with an increasing preference for online shopping across the board, it's clear that COVID has changed car buying forever. Dealership closures and limited hours make it less convenient to buy used cars in Indianapolis. Not to mention the fact that many shoppers are not quite ready to increase their potential exposure by venturing on public outings, which includes making the trip to multiple dealerships.
Why Online Over In-Person?
With so many local dealerships, buying in person can quickly turn from a fun and exciting process to a bit mind-numbing and overwhelming. While your hometown dealership may offer a decent selection of vehicles, it is smart to remember some inherent limitations. Not only do you have to find the time to visit the dealership, but geographically, most local dealers are hindered by their inventory sources. Those selling the vehicles to them are typically within proximity to the physical location of the dealership.
This old way of doing business naturally limits inventory and drives up pricing. The cars on the lot may also not be the best quality or offer any long-term performance guarantees. Perhaps the worst part of in-person car shopping is the pushy salespeople, whose primary concern is their next commission check rather than finding the right vehicle for you.
Why You Should Choose Online.Cars
Luckily, online dealerships make buying used cars in Indianapolis a breeze. Typical online sites are designed to assist dealerships in unloading unwanted inventory. These sites can be impersonal and not so user-friendly if you don't know what you are looking for. At Online.cars, we are in relentless pursuit of a better buyer experience. Our website is easy to navigate, and we are here to help with any inquiries.
Loan Support
Buying a vehicle is an important decision. One of the main issues that buyers run into is securing fair and reasonable financing. As of 2019, 55.5% of used car sales are being financed. At online.cars, we have 40 lenders to maximize your acceptance and minimize your rate. Our extensive network is crucial because longer-term loans are the norm in used car financing. The vast majority of loans are between 61 and 96 months, with most being 73-84 months. When you have a loan over six years in length, you want a partner who will get you the best deal possible. Our experienced finance staff is here to do just that.
Our Site is Helpful
Many dealership sites leave you out in the cold. When you click "GET STARTED" on our menu, you are provided with helpful instructional modules that explain our different available options. Learn about our story and how we have improved the online car buying process. If anything confuses you, simply reach out, and our friendly staff will assist in moving your car-buying journey forward.
When you feel confident enough to start making some decisions, go to our "Ten Quick Questions" section and answer a few easy questions about your car-buying preferences. These range from "3 Online.cars benefits you like best," to, "What is your target monthly payment range?" Once you answer and submit these questions, we can whittle down your search for a used vehicle and show you options you will be excited about. Upon completing this questionnaire, you will be assigned a Vehicle Solution Specialist who will guide you through the remainder of the process. If you have any questions about the vehicles, options, financing, etc., your specialist is there for you.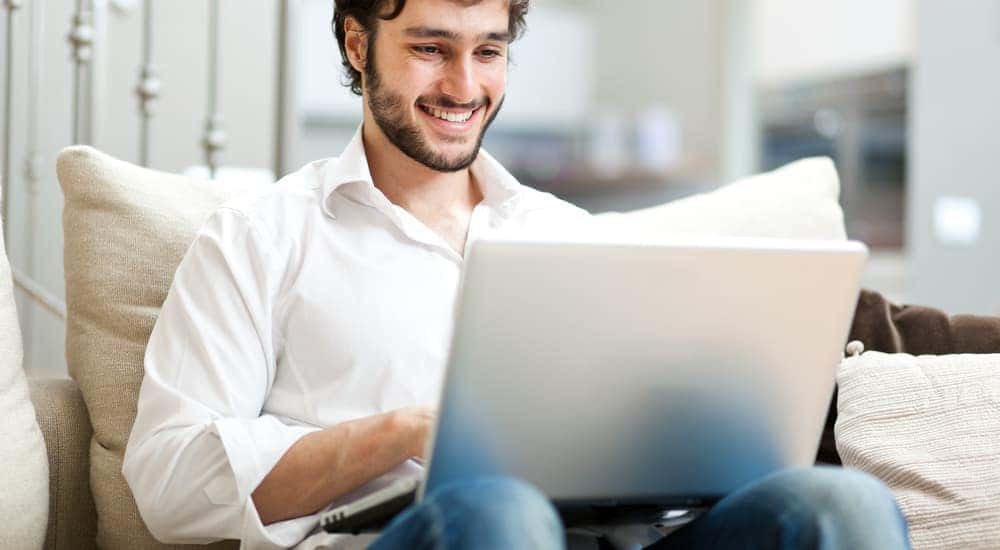 We Work for You
When you purchase a car with online.cars, we aim for an enjoyable, painless experience and total customer satisfaction. We offer a wide array of options with tons of flexibility. We use a patented nationwide search option. If we don't have a vehicle in our local inventory and make sure your car gets to you via your preferred method. At any given time, our search engine has access to over 200,00 vehicles, meaning you'll never have trouble finding what you want.
The best part about online.cars is that we don't let any clunkers come your way. All vehicles with significant accidents or title history issues are automatically excluded so that you can be assured in the car you select from our site. We also offer a vast array of options and services to protect your purchase, including generous warranties and service packages.
Once you have chosen your dream ride, select your delivery location and desired time frame. We provide delivery to your office or your house whenever it's most convenient for you. To top it all off, if you are within 150 miles of our Loveland office, the delivery charge is free. If you decide to pick up in person, we'll give you a $150 dinner gift certificate at the Montgomery Inn Restaurant. Celebrate your new vehicle purchase on us.
Maintain Your Peace of Mind with Online.Cars
These have been trying times for all of us. Despite some dwindling restrictions, the CDC recommendations for wearing a mask and social distancing don't seem to have an end in sight. Many states have been opening up slowly, but still, many others remain closed and are trying to work out ways to mitigate the potential spread of reopening.
The effort to limit time spent in commercial areas and spaces with high human foot traffic essentially takes traditional car-buying options off the table. To avoid the trouble of driving in-person to a bunch of dealerships, only to be faced with a high-pressure sales environment, why not take the stress away and buy from a reputable online dealer instead?
Online.cars has a comprehensive plan to protect our customers. All of our cars are thoroughly sterilized when they come onto our lots, as well as when they leave. We even sanitize highly-utilized areas of the car that tend to get the most contact, such as doorknobs and steering wheels. We want you to feel completely comfortable that we are doing everything we can to keep you and your loved ones safe.
Contactless delivery is becoming common practice for today's meal delivery, but most dealerships are far behind the times when it comes to vehicle delivery. Our tireless efforts to keep our clients safe have led us to integrate contactless delivery in our operations. Utilizing an all-encompassing method, including disinfection of the vehicle upon arrival, placing sealed paperwork on the front seat, and allowing you to pick up the vehicle from a safe location, our specialists are staying ahead of the curve. We give you a call at least 20 minutes before arriving and instruct you over the phone on how to complete any remaining paperwork.
When you purchase from online.cars, you know you are getting only the greatest used car options and the ideal delivery methods to suit your needs. Look no further, online.cars is the best choice for buying used cars in the Indianapolis area and beyond. Check out our latest inventory of vehicles on our user-friendly site. You can search by payment or vehicle type. We offer a wide range of cars, pick-up trucks, convertibles, vans, SUVs, and crossovers to fit any lifestyle and personal taste preferences. Search nationwide to find your perfect match. While you're at it, don't forget to get pre-approved on our website for financing. With online.cars, there's no reason to put your quest for a new (used) vehicle on hold.