Online Car Shopping: Does Bad Credit Keep Me From Purchasing Vehicles Online?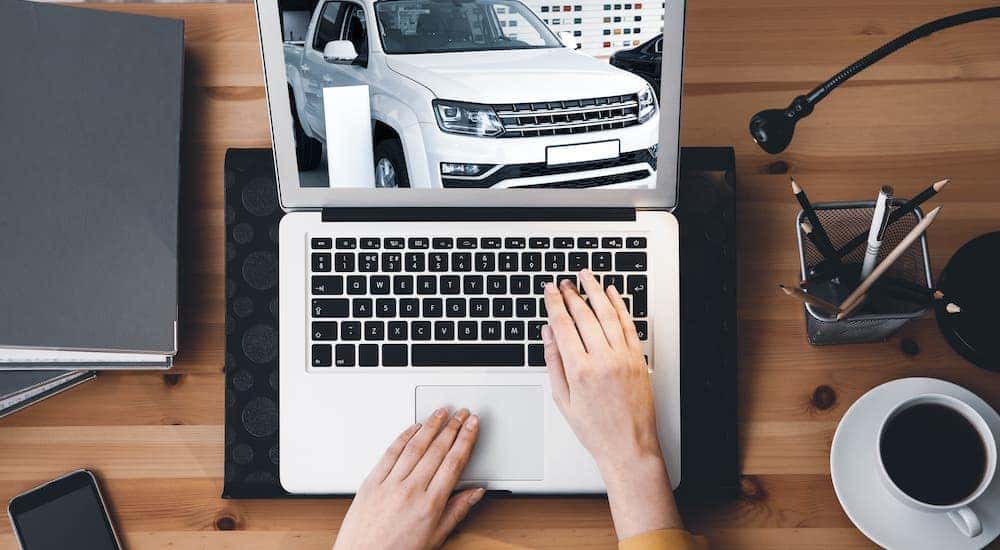 Buying a car through an online car dealership may seem too good to be true. Some people may wonder: "Can I buy a car online with bad credit?" This is a valid question, but the answer may surprise you. Thanks to dealerships like Online.cars, it is possible to purchase a car despite an imperfect credit score. That's right, through online.cars, you can buy a car online with bad credit. Our special credit approval program makes it possible to purchase a car without rejection or judgment. This is what makes us unique. We know you are deserving of a reliable vehicle no matter what your credit score looks like. In case you're still hesitant, we're going to outline how we help you in ways that other dealerships may not.
Guaranteed Credit Approval
Unlike several other dealerships, online.cars does not negatively affect your credit score. We use financing tools that don't require your Social Security number or your date of birth. Additionally, you should not feel obligated to buy from us simply because we approve a purchase. All you'll need to do is enter your first and last name, your phone number, and your email to get started. Then, the rest is up to us. We'll work with our lenders to help you bring home a vehicle of your choice. We offer several helpful options, which include pre-qualification, shop-by-payment, trade-in valuation, and a payment calculator, all at the click of a button so that you can find the best deal.
Why Choose Online.cars?
We understand that credit is not easy to obtain. Oftentimes, it's difficult to start building good credit, which is why so many people get rejected for loans. It's not that you're incapable of paying for it. Instead, the truth is that you're not even getting the chance to prove that you can make reliable monthly payments. Online.cars gets this, and we want to help you build credit while driving a safe, dependable vehicle at the same time. We do not believe that anyone should have to suffer just because they have poor credit, or no credit at all. Online.cars wants your credit to work for you, not against you.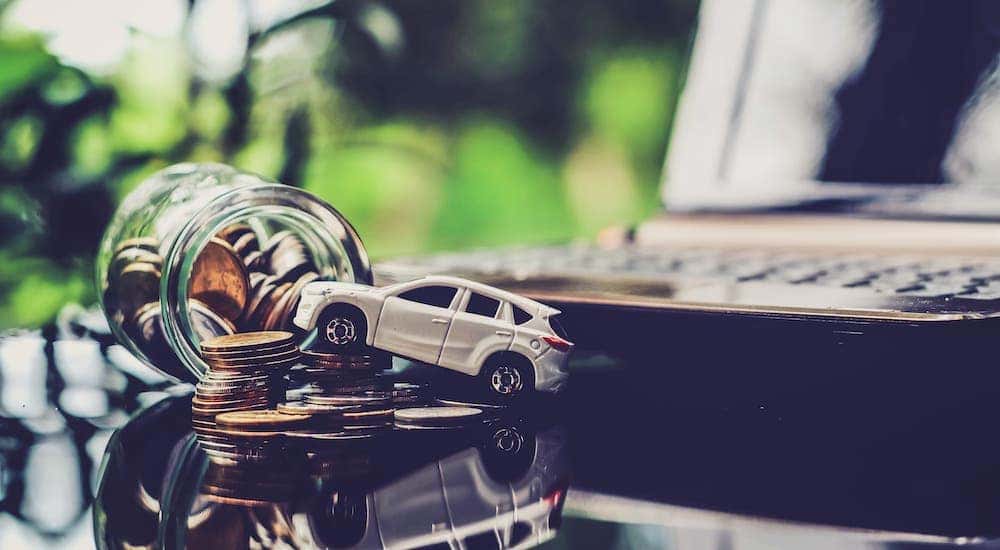 The Lowdown On Financing Here At Online.cars
Our financing process is accessible and beneficial. It only takes around 6 payments for credit scores to start improving. We work with over 40 credit lenders to find a loan that works best for you. We guarantee approval. We also offer $0 down depending on the individual credit score. On average, you'll only have to pay $1,000 to $1,500 due at the time of purchase for a down payment. Additionally, we can offer you longer loans to help spread out the payments. We also lease vehicles if that's more appealing than buying, so don't forget that the option to lease is also available.
How Does Online Ordering Work?
You're probably wondering if you have to pick up your vehicle on your own. The answer is no, although you're more than welcome to stop by our state-of-the-art dealership to retrieve it! Here's how it works. If you're located within 150 miles of our Loveland headquarters store, your vehicle is delivered for free. We do charge a reasonable amount if you're located outside the 150-mile radius. Additionally, we'll reward you with a free tour and a $150 gift card to the Montgomery Inn Rib House if you do decide to venture on out and pick up the vehicle yourself! This is a great opportunity to bring a friend or family member along for a mini-vacation trip to test out your new car.
Moreover, if you're not satisfied with your new vehicle, Online.cars will pick up your vehicle for free, just as long as you let us know within 3 days or 300 driving miles. We also offer trade-in options, and yes, we can pick up your trade-in when we deliver your new vehicle. There's no downside to online car buying. It only goes up from here.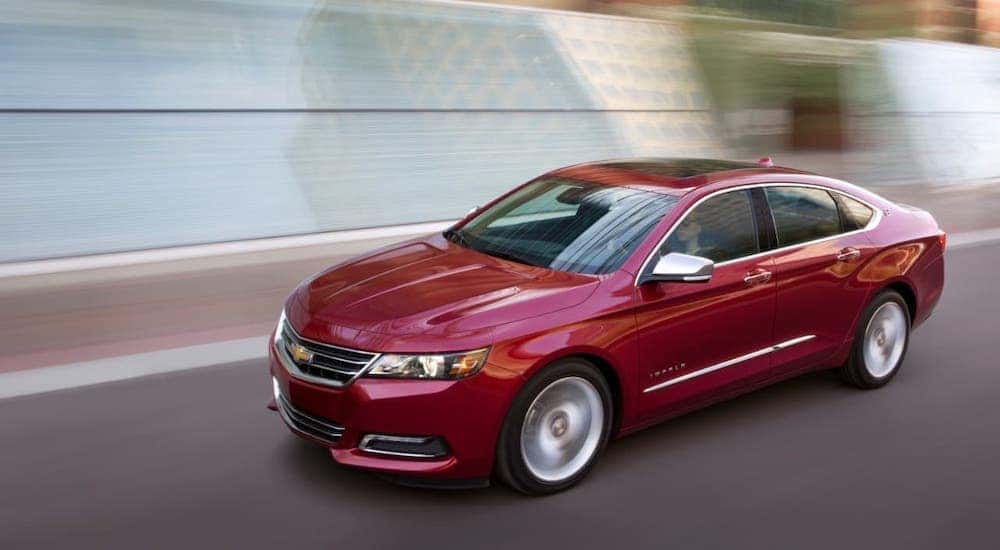 What Kinds Of Vehicles Can I Purchase From Online.cars?
The great news is that at Online.cars, you're not limited on purchase options. We offer everything from Toyotas to Chevrolets, and we carry everything from the 1990s to brand new vehicle options. By visiting our website, you'll see that we offer a price filter and a payment filter to use while browsing. Both of these features help you figure out an idea of what car you can likely afford. For example, let's say that you can afford to pay $1,000 down at the time of signing, and you can afford to pay $240 dollars per month for your new vehicle. Simply input this information on our payment filter search, and the results will show you every vehicle you can realistically purchase.
The best part about using our site is that you can build your credit to quickly afford your dream car with help from one of our Vehicle Solution Specialists. You don't have to settle. Simply find a car that works for you right now, then once your credit gets higher, visit us again to trade in for the vehicle you've always wanted. If you love the vehicle that you bought, we can help you to reinforce your loan with a lower interest rate and monthly payment. There's no reason to give up simply because your finances are imperfect, or because your credit doesn't reflect your capabilities.
The Patented Nationwide Search
It's possible that our local inventory doesn't offer exactly what you're looking for, and that's okay. This is why our website offers our patented nationwide search option. This helps us search over 200,000 used vehicles consistently. These aren't just any used vehicles, either. Our software removes any vehicles that have bad accident damage or title issues, and it only includes cars that have been CARFAX guaranteed. We're all about facts and promises that aren't just for show. So, if you aren't satisfied with what our nationwide search provides you with, we will give you a $200 American Express card just for giving it a chance. What do you have to lose? Here at Online.cars, we want to see you thrive. It's our job to help, and we take that very seriously.
Try Us Regardless Of Your Credit Score
We thoroughly believe that we can sell you a car despite poor or nonexistent credit. We work hard to give customers opportunities to learn more about vehicles and find cars that meet their needs. Not only do we do this with our guaranteed financing methods, but also by posting research on several used car models to make sure you get the best deal for your dollar. In case you're not well-versed in the vehicle universe, we want to provide you with as much information as we can. Our research page includes a detailed section on popular car models, along with an option to contact us with questions about these specific models. Simply enter your first and last name, email, and optional phone number alongside your message and send it here to learn more.