Picking the Best Used Luxury Car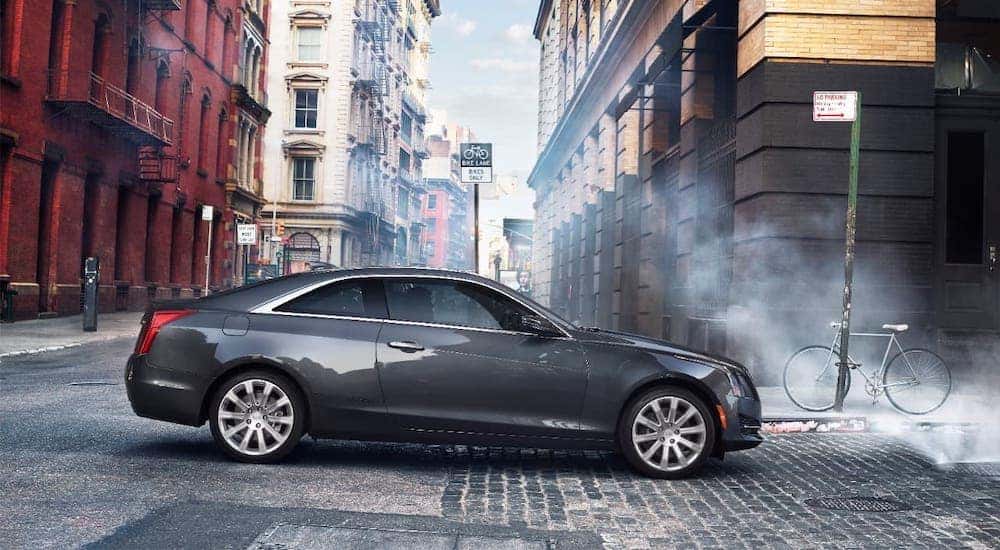 If you are searching for a used car in Columbus, Ohio, consider a luxury model. Luxury cars have a well-deserved reputation for providing a smooth ride, excellent interior comforts, and a strong motor. Some luxury cars are so well-regarded that the brands fully exude high status and luxury worldwide – even among those who never would so much as sit inside one. With such social status affirmed by a luxury car, many potential car buyers wonder: what is the best used luxury car?
While best is a relative word and will depend on your personal needs and budgets, excellent options include the Cadillac CT5, the Lexus IS, and the Mercedes C class. While none of these are the largest or flashiest luxury cars on the road, they are readily available at affordable prices. They will provide you with advanced features and superior performance. Of course, if you seek something even more luxurious, there are plenty of additional options available.
Advantages of Buying a Used Luxury Car
A used luxury car can save you tens of thousands of dollars over the new-car price and still provide many years of good, reliable transportation. A new car loses about 10 percent of its value when the owner drives it home from the dealership. That car will lose another 10 percent of its value during the first year of ownership no matter how few miles it accrues or how well the owner maintains it.
That same luxury car continues to lose value at a rapid pace until leveling off after about five years and an estimated 40 percent drop in value. Rapid depreciation makes new luxury cars a terrible transportation investment for most drivers. But a used luxury car will keep you comfortable and run well through four seasons of driving weather. That is especially true when buying a lightly used single owner car.
Those who can afford the high price of a new luxury car and the inevitable loss inflicted by rapid depreciation typically can afford to keep it in great shape. A new luxury car has warranty protection and often includes a service contract. That means regular oil changes, tune-ups, and multi-point inspections. It also means using factory OEM parts to replace commonly worn parts, like brakes and suspension.
A new luxury car often winds up traded in for a new model after three to five years of use. Many of those cars were leased models that restricted annual mileage. Those are great examples of a used car that Columbus, Ohio drivers can count on for reliable use. Even better, they cost far less than a comparably equipped new model and cost less to insure.
Best Used Luxury Car Built in the U.S.
When it comes to U.S.-built luxury cars, one brand comes to mind before any other: Cadillac. Cadillac has led the luxury car class in the United States for many decades and remains one of the most recognized brands worldwide. A Cadillac CTS is an excellent example of recently produced luxury Cadillac models that provide exceptional build quality, a very comfortable interior, and a variety of V6 and V8 engines that give it lots of oomph.
Lincoln is another famous brand that many car buyers instantly recognize as a top maker of luxury cars. Many critics regard Lincoln as Cadillac's equal, and its luxury sedans continue to demonstrate exceptional build and ride quality. A popular Lincoln model is the MKZ, which continues the luxury Mark Series begun decades ago. This luxury Lincoln gives you a turbocharged V6 engine that delivers excellent power and fuel economy.
Chrysler is a classic U.S. brand that has continued its success in the luxury class with the Chrysler 300. The Chrysler 300 offers excellent build quality and your choice of either a V6 or a potent HEMI V8 with gobs of power. Seating for up to five and typically outstanding Chrysler build quality makes a good Chrysler 300 a sure winner on any used car lot.
Best Foreign-Built Used Luxury Car
Lexus is Toyota's luxury car brand and one of the most popular luxury brands. Lexus rates very highly for owner satisfaction, reliability, and overall build quality, making it a more affordable investment than some other brands. A Lexus LS sedan is a finely suited luxury car that gets everything right: Strong engine, excellent ride quality, and reliable travels at a relatively affordable entry price. A used Lexus IS in good shape is a real bargain and among the best answers for a used luxury car.
Mercedes-Benz might be the best-recognized luxury brand in the world. Since the start of the auto industry, Mercedes has been among the top European brands and has produced countless classic models. The Mercedes C Class is a perennial favorite that provides a great balance of comfort and performance. Good used models can be had for relatively low prices, giving you access to unparalleled luxury at an affordable cost.
The Germans also build the BMW 3 Series, which ranks among the best-made luxury cars. Opt for a model with the turbocharged inline-six engine, and you will be rewarded with incredibly smooth power delivery. BMW makes some of the most performance-oriented luxury cars, adding a decidedly fun level of engagement at a relatively accessible price on the used car market.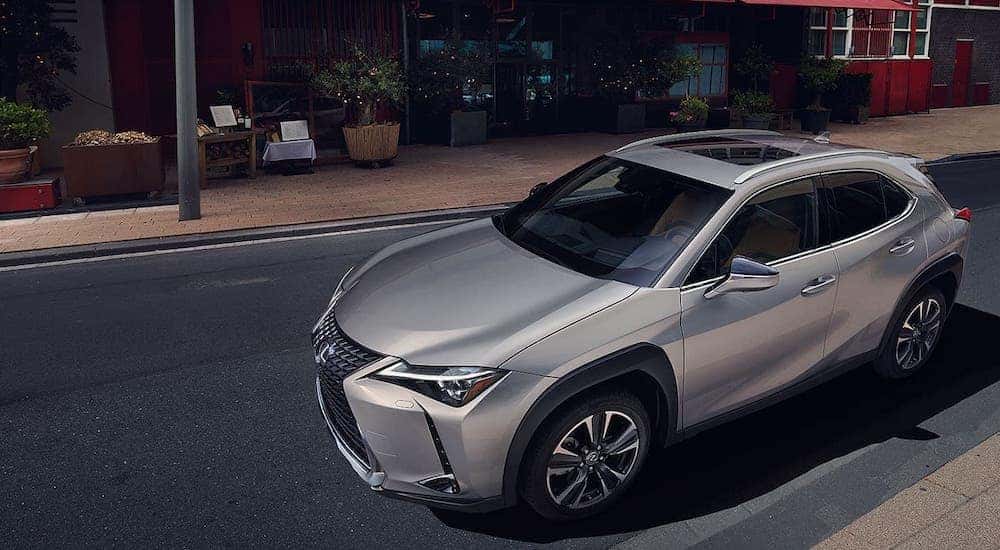 Smart Used Car Buyers Choose Wisely
If you are in the market for a luxury used car, you should also remember to look for something that can handle the four seasons of driving weather in the Columbus area. Fortunately, most luxury manufacturers offer their vehicles with sophisticated all-wheel-drive systems that will put you ahead of the curve. When you shop around and find a good deal on a quality used luxury car, you have a potentially outstanding vehicle. The trick is to find a used luxury car that mostly has bottomed out in rapid depreciation and has had a responsible first owner. There are plenty available on used car lots in and near Columbus that can fit the bill for a great value while providing excellent transportation.
You want a car with good safety features, relatively low maintenance costs, and affordable to insure. A luxury car is one that needs full-coverage protection against theft, vandalism, and potential accidents on the roadways. Some models are more affordable than others to insure and maintain, making them even better value on the used car market. Parts availability also affects the ownership costs if parts are relatively rare or have to be imported.
Find a Used Luxury Car with Online.cars
Ultimately, the best answer to "What is the best used luxury car?" is the one that will hold its value, deliver reliable transportation, and will not cost much to maintain and insure. When you shop with Online.cars, you will find all of this and more from the comfort of your home. Our online shopping experience is a great way to have a used luxury car delivered straight to your door so that you can begin driving in style.