Points to Consider When Contemplating Your Car-Buying Experience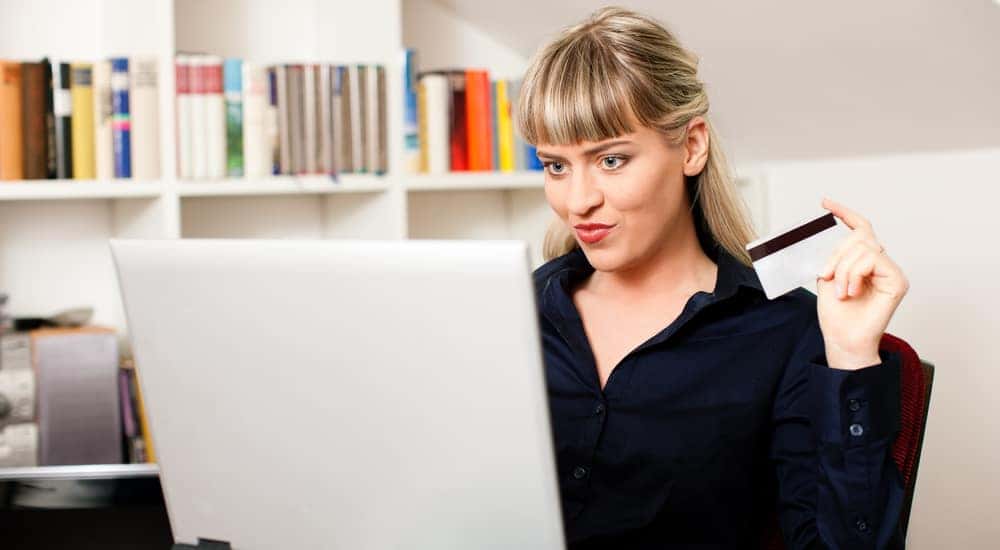 There are plenty of things that you'll need to consider as you're shopping for used cars for sale in Louisville, Kentucky. However, the biggest choice you'll possibly make regards the dealership and your personal car-buying experience. Few consumers look forward to this endeavor, as it can take hours and days dealing with all of the accompanying inconveniences. Wouldn't it be great if there was an easier, stress-free alternative?
Now there is. Businesses like online.cars are shaking up the industry by providing one of the most convenient car-buying experiences out there. Consumers can complete the majority of the purchase from their own home, relying on online.cars to do all of the gritty work. Besides convenience, the company also provides a number of additional benefits, confirming why this modern route is superior to the more traditional option.
Below, we've provided several thoughts that buyers should consider before starting the car-buying experience. Soon enough, you'll understand why you should be opting for modern routes like online.cars…
Consider the: Convenience
We all strive for convenience, right? Well, that will be more than possible when you're shopping for a vehicle via online.cars. In fact, most customers don't even have to leave their couch in order to capitalize on all of the benefits that the company provides. Prospective buyers simply have to visit the website and submit an online inquiry form, specifying any specific attributes you may be seeking (including year, mileage, price, make, model, trim, color, or transmission). Then, the company will dive into the nationwide database to find a relevant hit. Once they've come across a vehicle that's to your liking, you'll move on to talking finances.
This convenience isn't possible from a traditional dealership. Often, customers will have to dedicate hours and days to the endeavor, searching through the vast dealership inventory before negotiating with the sales team. Even if you complete a transaction, there's little chance you feel good about the entire experience.
Consider the: Monetary Incentives
Sure, traditional dealerships may try to grab you with sales and discounts. However, the majority of these "exclusive" offerings aren't that unique, and they should really be considered a gimmick or selling strategy. Ultimately, if you know how to negotiate, you should be able to secure a similar price for your vehicle at any time of year, regardless of the current dealership sale.
However, with online.cars, you'll have exclusive access to an array of monetary benefits at any time of year! The business provides their customers with a number of financial incentives for opting for their services. Primarily, the company promises a $500 better price guarantee. Therefore, if you happen to find a better price elsewhere, there's a good chance that online.cars can beat it.
Plus, the company promises to ship your recently-purchased vehicle directly to your house, free of charge. Often times, traditional dealerships will charge you to have your car shipped to the next city. This is a clear financial benefit that few car-sellers provide, only emphasizing why you should be considering the more modern route.
Consider the: Financing Opportunities
Do you currently have issues with your credit? Primarily, this would mean its particularly hard to secure financing, a few dealerships are willing to take a risk for those who are in financial disarray. Plus, in the event that you do find a willing dealership, it's likely that they're going to charge you with incredibly high-interest rates. This is a detriment when it comes to your long-term financial outlook.
However, online.cars promise to approve any of their customers, regardless of their current financial or credit situation. The business has the ability to make such lofty offers because they rely on a nationwide database. Ultimately, online.cars can search around for your next vehicle and a financial deal that works best for you. Why settle for a financing headache that accompanies the traditional dealership?
Consider the: Opportunity to Sell Your Current Ride
Nowadays, you may find that it's particularly difficult to sell your current car. Not many dealerships are in the business of buying aging rides, and even if you were to get an offer, there's a good chance it would be below market value. Ultimately, you'd be better off giving the car to a friend or relative.
However, online.cars incentivize selling your car by offering monetary and convenience benefits. For starters, the business will provide customers with an instant quote, meaning there isn't a needless waiting around. If you accept the offer, you can use the value towards another one of online.cars' offerings (or you could alternatively receive a check). Plus, online.cars even offer to pick up your vehicle directly from your house, leading to unmatched convenience.
Consider the: Lack of Risks
We understand if you have some negative preconceived notions regarding online car buying. For starters, there are some considerable risks. Few buyers get the opportunity to view a targeted vehicle before committing to a purchase. Once they receive the car, they may find that it actually isn't a proper fit, or perhaps there are some worrisome mechanical issues. In that case, the buyer is stuck with no options.
Fortunately, online.cars accounted for these risks, and that's why they provide customers with an array of protections. For starters, customers have the opportunity to return their recently-purchased vehicle within three days or 150 miles. Therefore, if you find that you made a mistake, you aren't forced to tolerate the ride until you can afford a replacement. Rather, you can simply swap the vehicle for a new one.
Of course, there shouldn't be mechanical issues, as customers will have access to a clean CARFAX history report before signing any papers. In the event that your car does need some work, you can lean on the free lifetime mechanical warranty that the business provides. Whether you need some repairs or maintenance, online.cars assures that you won't have to reach into your pockets to get this work done.