Putting Your Mind At Ease and Eliminate Car-Buying Woes With online.cars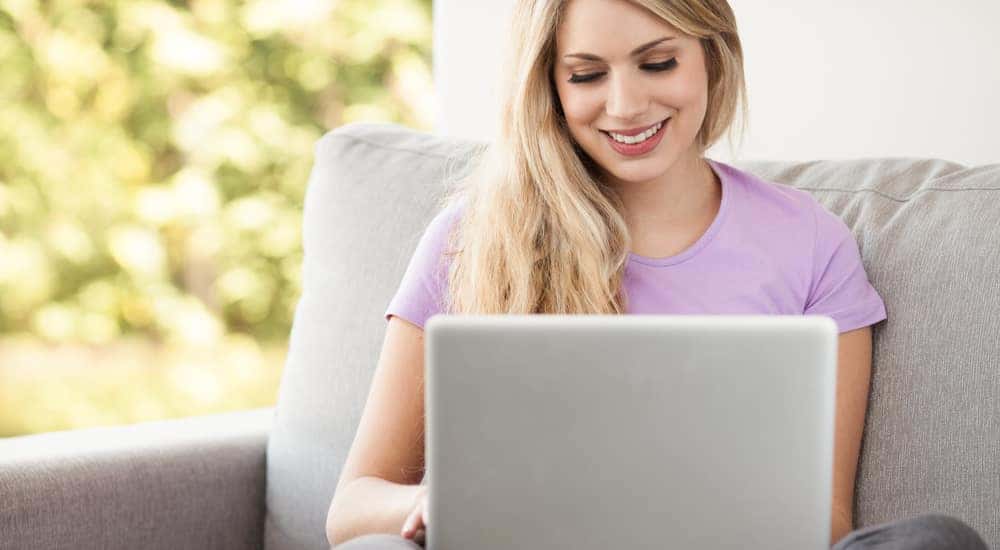 Going to the dealership can be a stressful process. Therefore, it's not surprising that consumers would have concerns when it comes time to get a vehicle. How do you fix these car-buying woes? By considering traditional dealerships, and then looking for alternative ways to buy, specifically, Superior Honda vs online.cars. What is online.cars? We're a virtual web-based car dealership that takes the stress and hassle out of car-buying. What else do we do? Put our customer's minds at ease by eliminating common car-buying woes, such as having a limited selection of vehicles, pushy sales associates, endless searching from dealer to dealer for a car, never finding the perfect car, and just dealing with a stressful experience in general.
With online.cars, you eliminate all of these issues. Here's how…
Limited Selection of Vehicles
With traditional dealerships like Superior Honda, you're stuck with a limited selection of vehicles. At the time of writing this article, they have 254 new Honda models, and 78 used vehicles (48 of which are Honda models). Not only are you limited to what's on their lot, but you're also limited to that dealer's brand.
Take Superior Honda, for example, all their new models are Honda vehicles, and 48/78 used models are also Honda. That means if you're looking for a model that isn't a Honda, you have to wade through the other 302 Honda models to find those 30 non-Honda models. Want a new model that isn't Honda? You're out of luck.
online.cars fixes this by giving you access to over 100,000 vehicles. Let me repeat that: over 100,000 vehicles for you to choose from. That might seem overwhelming, but we also reduce the stress and hassle of trying to find the perfect car out of those 100,000. Fill out our short five-minute form, and then we'll present you with three cars that are tailored to what you're looking for. Like what you see? Pick one, and we'll have it shipped to our dealership in 48 hours so you can test drive it and inspect it yourself.
Did I already mention this is all done from the comfort of your home, online?
Running Around From Dealer to Dealer Wastes Time
Because dealerships like Superior Honda often only specialize in one brand, you'll most likely end up going to another dealership to try and find a car that even somewhat resembles what you're looking for… and then another dealership… and then another dealership…
Before you know it, you've wasted your entire Saturday trying to find a car. What do you have to show for it? Nothing. Sure, if you know what brand you want then you can just go look at the manufacturer-specific dealership. But that still requires actually going to the dealership, and travel eats up time.
With online.cars, you can get all your searching done in one place from the comfort of your home. Then when you do pick one of the three cars to look at and test drive, you can drive to the dealership the next day knowing that it won't be a waste of time. You've already cut out the time it would have taken you to go from dealer to dealer to find that perfect car.
Never Finding the Perfect Car
I'm not dissing Superior Honda, but for many consumers, this is a fact of car shopping: you'll never find that perfect car at the dealership. Sure, you might find the model you want, but what about the amenities?
Say you're looking for a brand new 2017 Honda Accord, but you want a mid-grade trim with a couple of add-on packages and one or two additional features. That's probably way too specific for some dealerships, and the salesman will likely tell you something along the lines of, "We don't have that type of vehicle in our inventory, you're going to need to sacrifice a few of your must-have features."
What's the good in that? It's still not your dream car, and for many, this is a huge turn-off from traditional car-buying.
Visiting the online.cars website, with our inventory of 100,000 vehicles across the nation, gives you an even better chance — no, the guarantee — that you'll find that perfect car. No need to sacrifice must-have features with us.
Pushy Salesman
Remember the salesman who told you that you'll end up having to sacrifice some of your must-have features? Chances are, he's probably pushy, too. Again, this isn't a shot at Superior Honda, specifically; it's just the nature of the game.
Car salesman work off commission. So that means the more cars they sell, the more money they make. If the higher-ups decide they're sick of looking at a certain handful of cars sitting on their lots, they might even give a bonus on top of the standard commission for the salesman who manages to sell one.
Therefore, can you blame them for being pushy? One moment you're looking for a new Chevy truck model, the next they have you looking at a used Toyota sedan.
online.cars doesn't have pushy salesman because we don't believe in that model. Besides, you're shopping from your home. This allows you to be the master of your own car-buying experience, without someone else trying to tell you why every model, but the one you're interested in, is the best one to buy. Fill out the form, look through three of the choices that you've already determined you want, then enjoy test driving and inspecting one of them 48 hours later at the online.cars physical dealership.
Stressful Experience
Having a pushy salesman, a swarm of cars (none of which are what you're looking for), and jumping from dealership to dealership creates an unnecessarily stressful car-buying experience.
With online.cars, we take the stress out of it by not only letting you be the master of your own purchase and shopping from the comfort of your home but also by letting you shop when it's most convenient for you. No scrambling to the dealership after a long day's work, and no eating up your whole Saturday trying to find even just an acceptable alternative to your dream car.
Want to shop in the morning at 4 am before work? Fine with us! Grab your coffee and hop on our virtual web-based dealership and start looking. How about sitting in your large, leather wing-back armchair smoking a pipe by the fireplace with a glass of whiskey on a cold, rainy Sunday afternoon?
The point is, you can shop with online.cars whenever. After all, the internet doesn't have a closing time.
Sounds pretty good, right? Head over to the online.cars website and experience a whole new way of car-buying.