Questions to Ask Yourself Before You Opt for a Traditional Dealership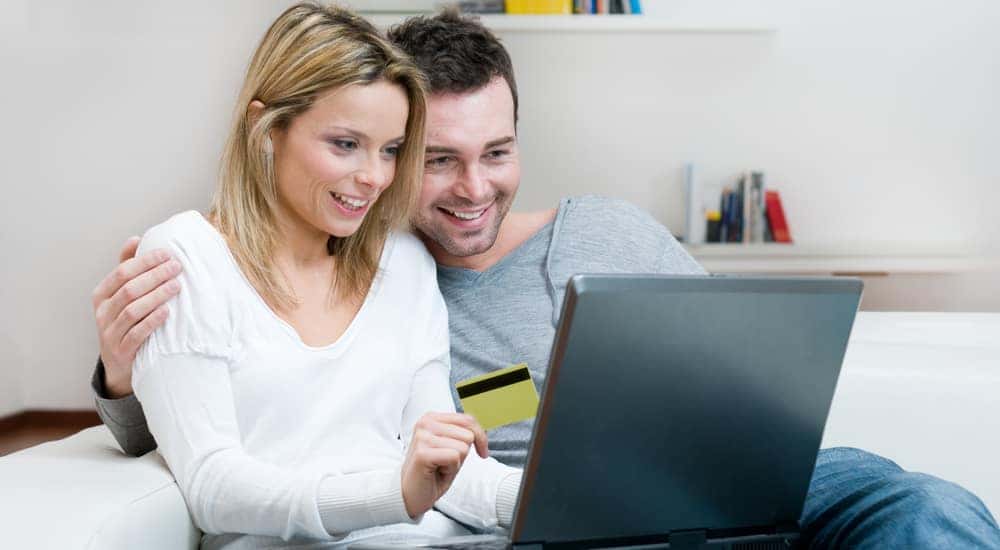 Are you in the market for a new or used car? Well, in that case, you may have heard about the various modern, online car-buying opportunities. However, considering the uncertainty surrounding these endeavors, you may be content opting for the traditional route. While shopping for a traditional dealership can undoubtedly be grueling, at least you're familiar with the entire process.
Well, by opting for this route, you may be missing out on a whole lot of opportunities. Businesses like online.cars are looking to completely change the car-buying experience, providing their customers with the utmost convenience, incredible financial benefits, and a number of protections. Ultimately, you'll be questioning why you ever considered the traditional route in the first place.
Below, we've provided you with several questions you should ask yourself before starting the car-buying endeavor. Soon enough, you'll be learning that the latter options are superior in the battle between, say, Toyota Direct vs. online.cars…
Do you like convenience?
We all appreciate the convenience, right? Well, this isn't always possible when you shop for a vehicle from a traditional dealership. It can often take hours searching for a particular business's inventory. Once you've finally targeted a specific ride, you'll still have to spend hours haggling for the price of the vehicle. If you want to shop around and find the best possible deal, then you'll surely have to dedicate multiple days to the endeavor.
Well, online.cars is looking to make that entire process has convenient as possible. In fact, customers can complete the majority of their purchase from the comfort of their own home. All they have to do is submit a simple inquiry to online.cars. The business will then search through their nationwide database, requesting any specific attributes you noted. Once they've landed on an applicable hit, they'll start talking specifics. That's a huge step in the grueling car-buying process that you can completely cut out!
Do you like monetary benefits?
While online.cars has found a way to maximize the car-buying experience's convenience, they still manage to provide their customers with an array of financial benefits, as well. For starters, the company offers a $500 lower-price guarantee, meaning you'll be hard-pressed to find a better value elsewhere. Plus, the business promises to deliver the vehicle directly to your house, free of charge. Usually, if you're purchasing a vehicle from another state (or even city), you'll have to pay a pretty penny to get it shipped to your location.
Sure, there may be plenty of traditional dealerships that are promising gimmick sales or financial deals. However, when you begin to explore the specifics of these offerings, you'll find that they're all pretty similar. In other words, you aren't missing out some giant savings by ignoring these commercials and ads. At the end of the day, you're just as likely to secure a promising deal from a modern route like online.cars.
Do you like protections?
We all understand the risks that accompany purchasing a vehicle online, but consumers shouldn't be worried when it comes to online.cars. After all, the business has accounted for your inability to view or test drive the vehicle before committing to a purchase, and that's why they've provided an array of protections. Specifically, the company has a three-day, 150-mile satisfaction guarantee. In other words, if you find that your recently-purchased ride actually isn't a proper fit, you won't have any issues swapping the car for a replacement.
Of course, you shouldn't have much to worry about. online.cars provide a clean CARFAX vehicle history report with each of their vehicles, meaning you can anticipate any mechanical issues ahead of time. To assure that their cars are mechanically sound, the dealership also offers a free lifetime mechanical warranty. Therefore, in the event that your car does run into some issues, you won't have to dig into your pockets to pay for the repairs.
These aren't opportunities that are provided to customers who shop at traditional dealerships. These sellers will often force you to tolerate your recently-purchased ride, even if there's some disturbing mechanical issue. In this scenario, you'll have to wait until you have enough money to pursue another replacement.
Do you need help with financing?
If you find that you're currently struggling with an ugly credit score, it can be difficult securing the necessary amount of financing for a new or used vehicle. Few dealerships are willing to take the risk on those in poor financial standing, and those dealerships who often require their customers to tolerate incredibly high-interest rates. Often, this can lead to even more financial issues for the car buyer.
Well, online.cars is also looking to take the stress out of your pursuit of financing. Thanks to their ability to pull from a nationwide database of vehicles, online.cars is able to find a financial deal that works best for you. In fact, they're so confident in this fact, they promise to get their customers approved for a loan, regardless of their financial situation.
If you've ever pursued financing through a traditional dealership, you'll understand that they require their customers to jump through hurdles to in order to secure the necessary loan. Why deal with the headache? If you have a poor credit score, you should still consider online.cars for your next ride.
Do you need to also sell your current car?
If you're in the market for a new car, you may also be looking to get rid of your current ride. Well, online.cars also provides customers with that opportunity. Similar to the car-buying process, online.cars has also made this experience incredibly convenient, as well.
Customers simply have to submit specific details about their ride, and online.cars will provide these individuals with an instant quote. Customers can choose to receive a check for their car, or they could instead use the value towards another one of online.cars' vehicles. The company even promises to pick up the vehicle directly from your house, thus maximizing convenience.