Shopping Made Easy Online for a Used Chevy in Columbus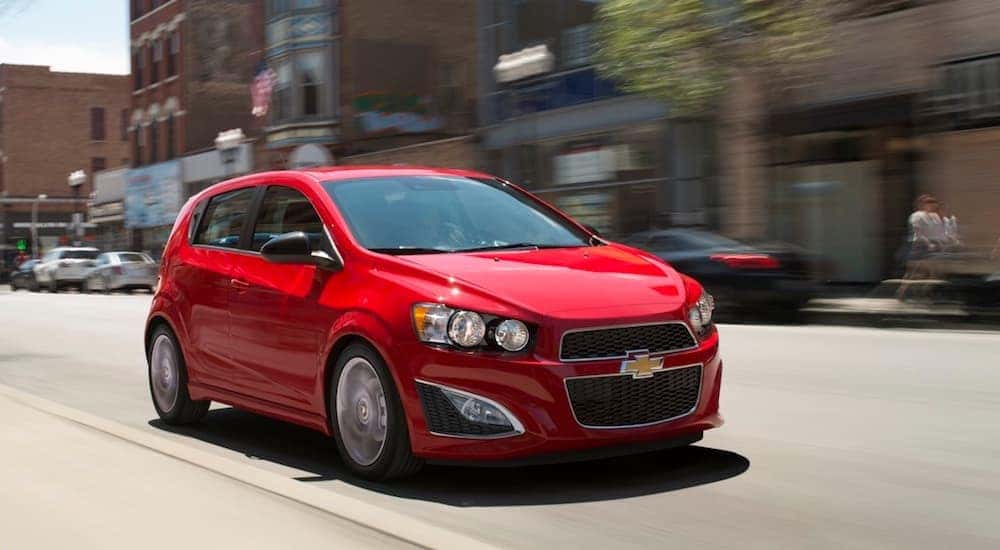 Sometimes the thought of shopping for a vehicle can seem overwhelming. You don't want to waste time shopping around for the right dealership and the idea of spending so much time dealing with sales personnel may be the last thing you want to do. You can change the way you shop for a car by going online. Shopping for a used Chevy Columbus is made easier by browsing online websites for current inventory, completing the financing process, and buying online. Make your life easier by shopping online for a used Chevy.
Simplify Your Life with Online Shopping
We all live busy lives. We need a vehicle to drive to work and get us where we need to go each day. Don't waste time searching for all of the dealerships in your area that sell used Chevys. When you go to a dealership to purchase a vehicle, you can end up spending several hours or more. It takes time perusing the vehicles on the lot, deciding which one or ones to test drive. Then there's the financing. Filling out the financial papers and dealing with the salesperson can take time. Not to mention, you may have to wait your turn for the entire process to start in the first place. You're not the only one with the same idea to visit a dealership to purchase a vehicle.
Easily Navigate Inventory with Online Shopping
Imagine shopping for your next used Chevy while sitting at home relaxing while browsing vehicle inventory online. You may be overwhelmed by the vast inventory you'll find on the website. However, most online vehicle sites list contact information so you can speak to a professional team of representatives who are ready to help you with any questions you have—whether about a specific model or more than one.
Many online vehicle purchasing sites offer personalized video presentations, so you have guidance to find the Chevy that is perfect for you. If you're not sure on a specific model, these representatives can suggest several contenders that you may be interested in depending on your driving needs and lifestyle. You won't be on your own if you need assistance. The representatives can discuss the benefits of purchasing a vehicle through their site and assist you throughout the entire process.
Finance the Chevy You Want
Look for an online vehicle purchasing website that values their customers and works with them to provide financing for all types of credit. We all have different financial circumstances and varying credit ratings. One of the reasons you may be hesitant in going to a dealership for fear of wasting your time due to bad credit is that you might not get approved for financing. When you find the right online vehicle purchasing site, you don't have to worry about the issue.
With most pre-approval processes, you won't be required to submit your social security number or date of birth, so you won't hurt your credit rating through the process. This is one more reason to shop for your used Chevy online.
Take Advantage of the Payment Calculator
You can make the vehicle shopping process easier, by using the available features on such websites like trade-in value identification, shopping by payment, and using the payment calculator. The pre-qualification process is where you will need to start. Sure, you can browse the inventory to see what vehicles are available. However, when serious car buying is about to begin, you need to do the pre-qualifying process first.
Before you decide to buy a car, you should have considered your current financial situation and identified your monthly budget so you know how much you can pay each month for the car. You can use the online payment calculator to input your financial data to identify the estimated payment amount that will fit in your monthly budget.
You may have a car already that you are interested in trading in. Most websites will have a feature where you can value your trade and provide you with an instant quote. This is an important factor that will help you ascertain which vehicle you can afford. Of course, you may also consider selling your vehicle on your own and using the money you get as a down payment for the new vehicle. Depending on the circumstances, you may get more of a return on your investment when you try to sell your vehicle yourself. You can check on the website for the trade-in quote so you can then ascertain whether or not it's better to trade it in or sell it yourself.
Check for Customer Benefits
We all love customer perks, right? Before you make the decision to purchase a used Chevy, make sure the website you go to offers some customer benefits. We've already discussed benefits and features like easy navigation, vast inventory, easy financing, and free home delivery. However, some other customer benefits that some website offers to include the following:
Referral Fee
3 Day/300 Mile Money Back Guarantee
Lifetime Mechanical Warranty at No Additional Charge
These are some great additional customer perks. Wouldn't that be nice to get a referral fee simply for referring someone to the site who also purchases a vehicle? Having a money back guarantee if there are any issues or concerns during the first 3 days or 300 miles is nice. Getting a lifetime mechanical warranty at no additional charge is huge. That benefit can give you great peace of mind once the used Chevy gets delivered and you start driving it in your daily life.
Easy Shopping and Easy Delivery
Shopping online for your used Chevy is easy and so is the delivery. You don't need to pick up your vehicle. That may seem ludicrous, but it's generally true with online vehicle purchasing websites. Before you make the purchase at the site that you choose to buy from, check to ascertain whether or not they offer home delivery. This will make your life easier and that's the point, right? Your life is busy, and you need a car buying process that makes things easier, not more stressful.
Another factor to consider is whether or not the delivery is free. Some websites may offer this service for free and others might not. Check that out before making the purchase.
At Online.cars, we deliver purchased vehicles for free in our patent-pending Glass Travel Showrooms. This way, you know that your used Chevy will arrive safely and travel in style. Imagine the conversations this will start when your neighbors see your car delivered to your home or your coworkers see the car delivered to the office. And yes, we do deliver to your work as well if that's better for you.
Let Online.cars Help You Find Your Used Chevy in Columbus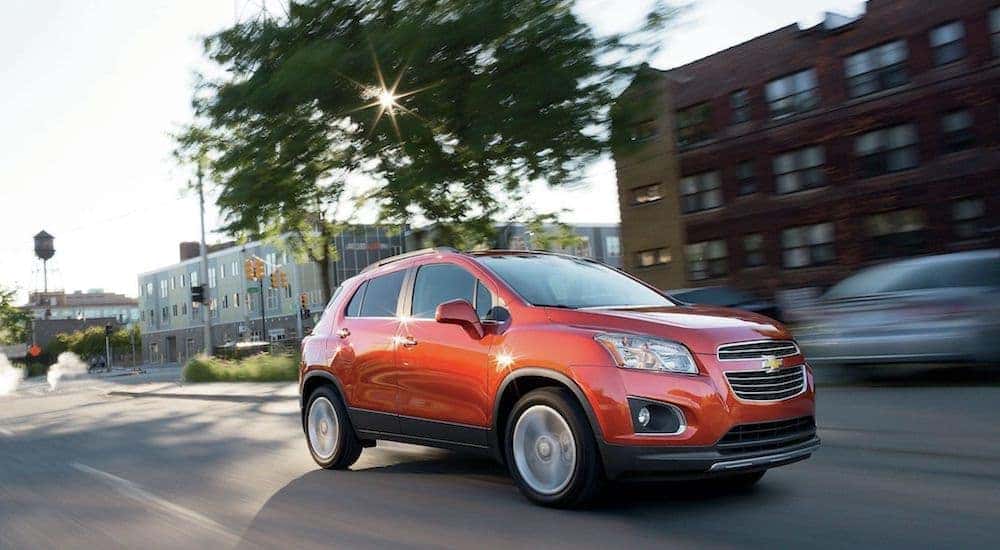 Since you've found our site, why not begin your car buying experience right now. At Online.cars, we value our customer's time and know that you don't want to waste any of it. Your life is too busy. You need to browse, get financed, and make your purchase. Simple, basic steps, that will get you on your way to owning the vehicle of your choice that fits your current needs. Forget about going to the dealership! Grab a cup of coffee, get comfortable at home, and start browsing our vast inventory. We have the right used Chevy that is perfect for you.