Shopping Used? Why Not Consider a Hyundai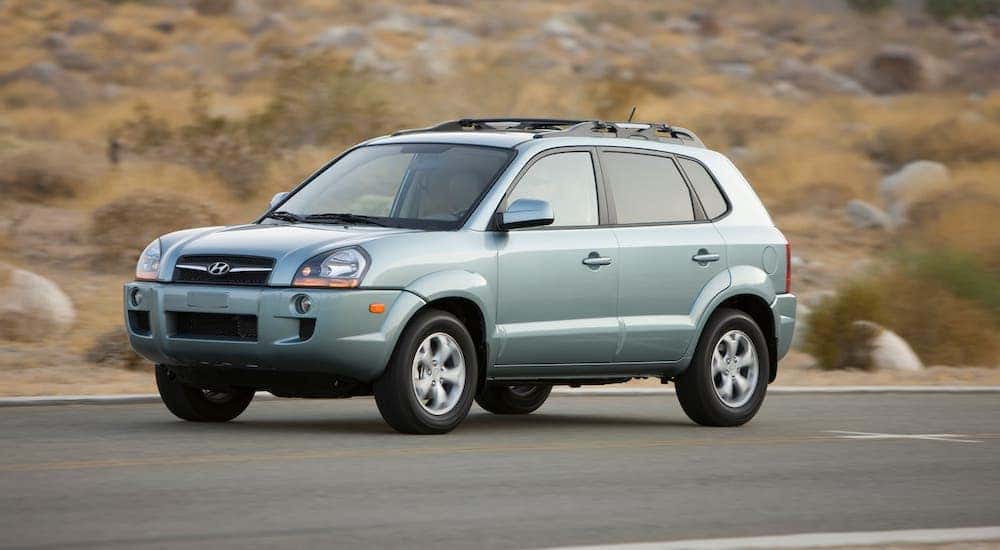 Shopping for a used car? Why not consider a Hyundai. You'll find several used Hyundai options at your local Columbus used car dealers. From luxury-feeling sedans to family-sized crossovers, Hyundai is one manufacturer you may not have considered before, but you should. With touches of high-end features you won't find on other vehicles in this price range, there is so much to love coming out of Hyundai. But don't take our word for it. Check out used vehicles like the Tucson, Sonata, and Elantra on Online.Cars today.
Hyundai Tucson
Hyundai, the South Korean manufacturer, has often named its vehicles after cities, including the Veracruz and the Sante Fe. The Tucson happens to be named after the city of Tucson, Arizona.
While the vehicle has been around since 2004, you are more likely to come across the second or third-generation crossover. The second generation hit markets with its 2009 model year in 2008. In North America, it uses either a 2.0L or a 2.4L engine (there is a diesel engine option, but it was only sold in Europe, so we're not holding out any hope of seeing one show up at the dealership here in Ohio).
The 2.0L I4 engine produces 165 horsepower while the 2.4L I4 engine produces 176 horsepower and is paired with a six-speed automatic transmission. You will find the second generation Tucson available in three trims: the GL, GLS, and Limited. The GLS and Limited trims were manufactured with all-wheel drive options, so if you're looking for a crossover with added handling capability, be on the lookout for these trims.
At the end of the second generation, starting with the 2014 model year, you'll find LED headlights and additional alloy rims on the Tucson.
Most of the Hyundai Tucson's on the lot will probably fall into the third generation. This started with the 2016 model year. The SE, which is the base trim, uses a 2.0L I4 engine, while the special Night trim edition upgrades this to a 1.6L Turbocharged I4. You will also find a Sport, SE Plus, and a Limited trim. The Limited adds several features, including an 8-inch touchscreen, HD radio, and you can find it featuring a CD player. This way, if you still have that CD wallet and you're interested in jamming out to your compact disc collection, you'll want to go with this design.
You may find a handful of 2019 models. The 2019 features some upgraded features, including a new 2.4L I4 engine that produces 181 horsepower and 175 lb-ft of torque.
Hyundai Sonata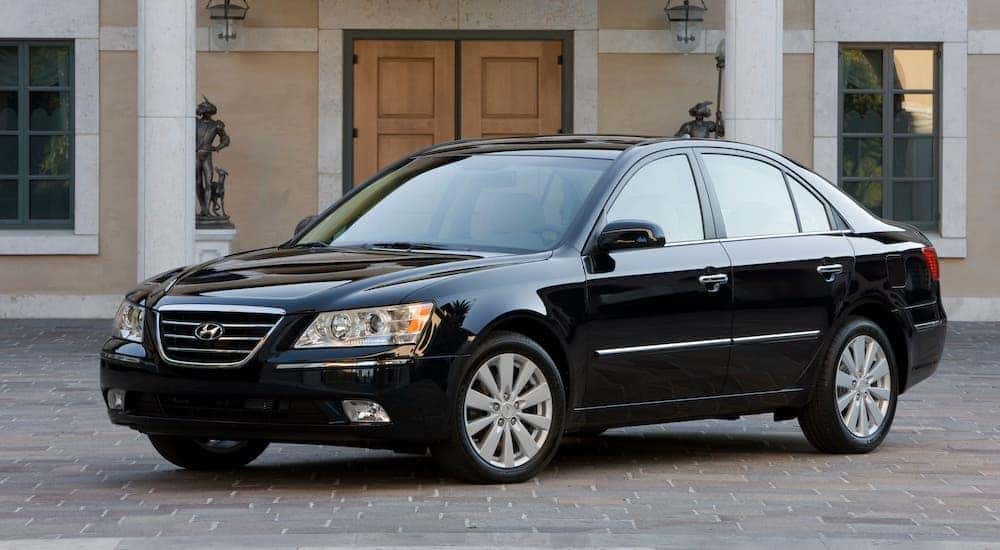 The Sonata was one of the first Hyundai vehicles to be built in the United States. The car itself has been around since the 1985 model year, although you're likely not going to come across the first several generations. While possible, we're going to begin our overview with the sixth generation, which starts with the 2009 model year. Much like other sedans, the Sonata receives a new generational upgrade every few years, with a mid-gen facelift every two or three years.
On the sixth-generation Sonata, you'll find a 2.4L I4 engine that produces a rather impressive 175 horsepower and 168 lb-ft of torque. It also uses a six-speed automatic transmission. You will find three available trims on the sixth generation, including the GLS, SE, and Limited. If you're a manual transmission fan, you'll want to look into the GLS, as only this trim came with a manual option (you can identify it from the other trims as the grille and door handles is the same color as the vehicle body). Beginning with the 2012 model year, the vehicle upgraded to include a three-piece panoramic sunroof. However, in 2013 Hyundai discontinued the panoramic sunroof (opting for a standard sunroof instead). So if you want the larger glass window in the roof, you'll want to shoot for a 2012 model.
The seventh-generation Hyundai Sonata came out with the 2014 model year. The trims for this generation included the SE (its base trim), an Eco, Sport, and Limited. The Eco trim utilizes a 1.6L Turbocharged I4, while all other trims use a 2.4L I4. If you're looking for something with a bit more power, you should look into the Sport and Limited trims, which use a 2.0L Turbocharged I4. Hyundai did offer a 2017 facelift, which included new LED lighting while offering the Hyundai Blue Link, which allows you to stay connected to your home network via Amazon Echo or Google Home.
You may find both a hybrid model and plug-in all-electric model as well, as the plug-in hybrid was released with the 2016 model year.
Hyundai Elantra
Much like the Hyundai Sonata, the Elantra has been around for several decades. It first hit markets with the 1990 model year. However, we're going to focus our attention on the fifth and sixth generations of the Elantra, which came out with the 2011 model years. Assembled in Montgomery, Alabama, the Elantra fifth-generation uses a 1.8L engine that produces 138 horsepower. You can also find it with a 1.8L engine that produces 148 horsepower. This engine uses a Nu block constructed from aluminum instead of cast iron. This helped shave off significant weight from the engine.
Starting with the 2013 model year, Hyundai released a mid-generation facelift. This vehicle takes advantage of a more powerful 2.0L GDI engine. It also features new LED accents and taillights. The 2013 model year also uses a 4.3-inch LCD touchscreen and backup camera. Backup cameras are now a required safety feature in the United States, but not all vehicles come with the backup camera in 2013. Having it as a standard feature in 2013 is an added bonus.
The sixth-generation Elantra came out with the 2016 model year, although it did not officially hit the North American market until the 2017 model year. For the new sixth-generation, the Elantra came initially with just SE and Limited trim editions, although a VE and Sport trims came out later. This model comes with a 1.4L Turbocharged I4 that produces 128 horsepower while using a seven-speed automatic transmission. It also brings back the Nu four-cylinder engine (with the aluminum construction instead of cast iron), which produces 147 horsepower.
Starting with the 2018 model year, Hyundai added a number of new safety features, including blind-spot-monitoring, rear-cross traffic alert, and four-wheel disc brakes (up until this point it was using drum brakes on the rear). You will also find an Elantra Sport edition, which came out at the end of 2017. This model uses a 1.6L Turbocharged I4 that produces 201 horsepower and 195 lb-ft of torque.
Find Your Next Used Hyundai Today
These are three of the best selling Hyundai vehicles here in the United States and, more specifically, Ohio. With everything from sporty sedans to larger crossovers, Hyundai is often overlooked when compared to the larger Asian and North American automakers, but that should change. With these solid vehicle designs when you want a fuel-efficient vehicle that comes with solid safety features, come check out all the latest used Hyundai vehicles here on Online.Cars.