Skip Columbus, Used Car Dealers, Shop Online!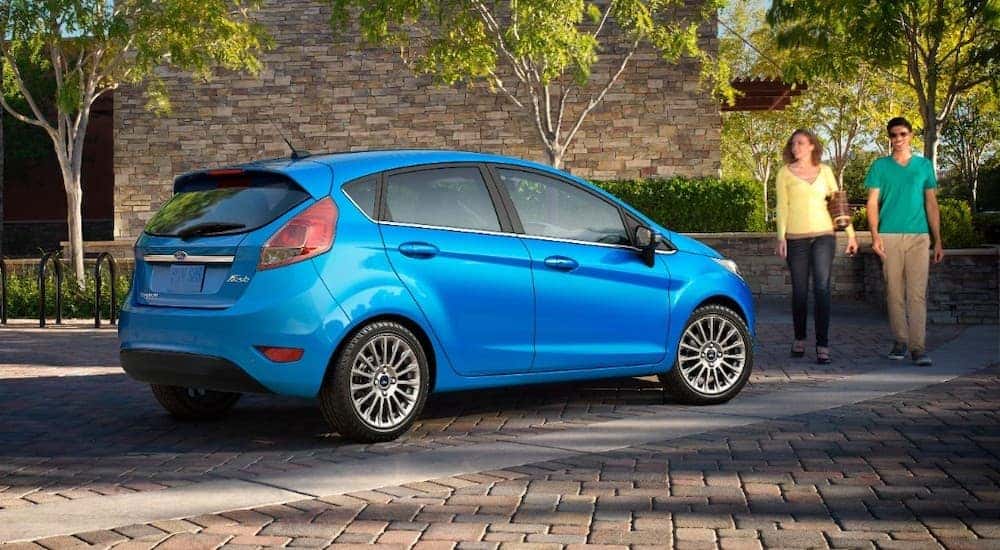 If you're looking for a way to avoid shopping with Columbus used car dealers, you're not alone. More and more drivers are choosing to skip their local dealerships and purchase their next vehicle 100% online with alternatives like Online.cars. By purchasing a vehicle online, drivers can avoid spending hours upon hours at the dealership and hoping for the best when it comes time for financing. Instead, you can browse for your next vehicle, get your financing rate, and complete the financial process right from your home, and then arrange for complimentary home or office delivery. If you're interested in enjoying a car-buying experience online, check out the following benefits and then head over to Online.cars. You won't regret missing the visit to your Columbus used car dealer.
Local Dealership vs Online Alternative
Purchasing a vehicle at your local dealership was previously thought to be the 'traditional' way to buy a car. However, as new technologies emerge and consumers are looking for more convenient ways to complete all forms of shopping, online alternatives have been made available. But, what problems do they solve? Purchasing from a dealership, like a Columbus used car dealer, is extremely time-consuming. The day of purchase can include hours in each department, while you are dragged across the lot to check out very few vehicles, fill out endless paperwork, and then wait to be matched with financing terms that fit within your budget. Many dealerships also struggle with offering drivers with challenged credit the financing they need to drive off the lot in a high-quality vehicle. So, after a long day, you might end up leaving with a vehicle you're not happy with.
However, online dealership alternatives make this process much easier and can ensure that all credit backgrounds are offered high-quality vehicles. With alternatives like Online.cars, drivers can shop for a vehicle right from their phone or computer for the entirety of the car-buying process. At Online.cars we offer hundreds of high-quality vehicles for our customers to browse, making it easy to determine the perfect vehicle for you. When it comes time for financing, this part can still be done from the comfort of your home. Simply fill out our finance application and provide the necessary documents, and we'll take care of the rest while you watch your favorite show. After you've completed the purchase of your vehicle, you can enjoy free home delivery and our 3-day money back guarantee. Beats waiting at the dealership right?
The Online.cars Inventory
At Online.cars, we strive to offer a diverse inventory of high-quality pre-owned cars. Each of our vehicles for sale has passed rigorous inspections and undergone any reconditioning needed to meet the highest of standards. Every vehicle listed on our inventory comes with a clean CARFAX vehicle history report and a complimentary lifetime mechanical warranty. Customers searching through our inventory will have a variety of makes and models to choose from. These options typically include manufacturers such as:
Chevy
Nissan
Hyundai
Ford
GMC
Toyota
However, in addition to these brands, Online.cars also offers several luxury brands like Cadillac, Mercedes-Benz, Lincoln, Lexus, and INFINITI. Each day our inventory changes, so to get a better idea of the vehicles we have for sale, be sure to visit Online.cars and browse our website. You can easily sort our inventory based on your preferences including price, year, make, and model.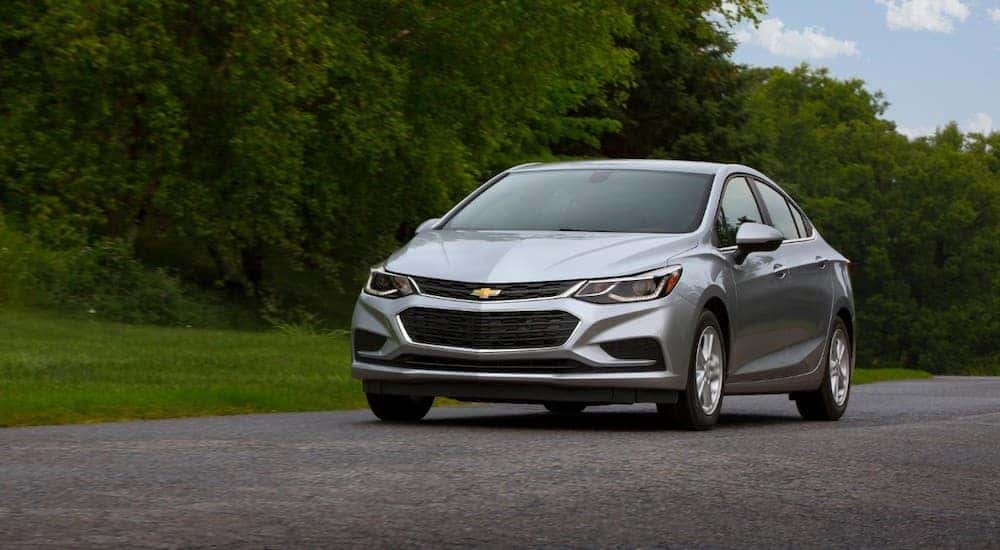 Financing for All Credit Backgrounds
Unlike many Columbus used car dealers, at Online.cars, we are experts at securing financing for all types of credit backgrounds and we encourage drivers with poor credit to utilize our platform. If you've been turned away for an auto loan by your local dealership or bank, Online.cars is here to help. We offer guaranteed credit approval, but if you're still worried, you can visit our website and use our pre-qualification tool which provides you with a fair financing rate without the need of your birthday or social security number. Pre-qualifying for credit with Online.cars will not harm your credit score, as we understand that this is something you are working hard to build. In addition to this tool, drivers can also easily determine the value of their trade-in, shop by desired payment, or utilize our payment calculator. The entire financial process can be completed right from home, no matter what type of credit you have.
Additional Online.cars Benefits
Drivers who purchase a vehicle with Online.cars can enjoy numerous benefits. These include our 3 day/300 mile guarantee after purchase, as well as our complimentary lifetime mechanical warranty; however, there are even more perks. After purchase, your vehicle will arrive at your home in one of our patented Glass Traveling Showroom, which fully protects your vehicle during the delivery process. If needed, we can even deliver your new vehicle to your office to make it as easy as possible to receive your new car. Other Online.cars benefits include our $250-M Bucks referral program, guaranteed credit approval, a guaranteed clean CARFAX report for each vehicle, and low-pricing on all of our incredible vehicles. Every customer that purchases a vehicle with Online.cars will also enjoy complimentary maintenance for as long as they own the vehicle. If you're looking for a more convenient and enjoyable way to buy a car, you'll love all of the benefits that Online.cars has to offer compared to Columbus used car dealers.
Our 5-Minute Personalized Video Presentation
In order to help you find your perfect vehicle, we also offer a personalized 5-minute video presentation, which is designed to help you better understand the Online.cars process. During this video a marketing manager will walk you through the typical Online.cars experience and will give you all of the information needed to begin your search for a new vehicle. Simply choose a convenient time to watch the video on your mobile device or computer, and Online.cars will have your personalized vehicle ready. To request your 5-minute video presentation, visit Online.cars and fill out the short form.
Want to Skip The Dealership? Visit Online.cars!
If you're like many drivers who are looking to skip the dealership, we don't blame you. Columbus used car dealers are extremely time-consuming and offer very few of the benefits provided by online alternatives like Online.cars. After spending endless hours and even multiple days at your local dealership, it's possible that you may be turned down for financing when it comes time to secure a loan. This may mean that you leave with no car or with a car you did not choose initially. However, this is not the case at Online.cars. As your online dealership alternative, we ensure that every driver is approved for credit on our high-quality vehicles no matter what type of credit they have. We also allow our customers the convenience of completing their entire vehicle purchase right from the comfort of their home. Combine this perk with a complimentary lifetime mechanical warranty, free maintenance, low pricing, and free delivery, and Online.cars is a dealership alternative you don't want to miss out on. So, skip the Columbus used car dealers and head over the Online.cars. We're sure you'll enjoy shopping for your next vehicle right from your couch!