Steps You Should Be Taking Before Buying a Used Car in Columbus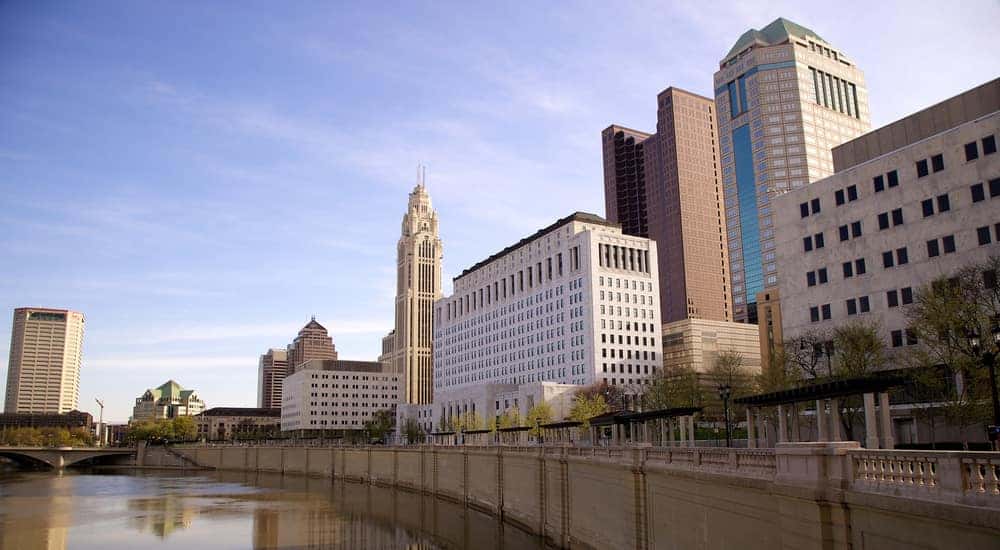 Imagine this: you can find your "dream" used car, you can have a number of protections that ensure that you're making the proper purchase, and (perhaps best of all) you can complete the majority of that tasks from the comfort of your own couch. That's not really possible for any traditional car-buying route, including for those preparing to shop around at Columbus used car dealers.
Well, all of your dreams can be realized if you shop for your next used car from Online.cars. The website is looking to flip the car-buying process on its head, providing customers with a wide variety of advantages that just aren't possible from the standard route.
One of these advantages includes the business's 'Patented Nationwide Search' software, which allows them to search from an online database of over 200,000 pre-owned vehicles. This doesn't only allow them to browse all of the particular amenities and specifics that you may be seeking in your picture-perfect used ride. Rather, we also have the ability to shop around for the best possible price, meaning you won't be leaving a better deal on the table.
In fact, Online.cars is so confident in our ability to find your ideal ride, we'll give you a $200 American Express Gift Card if we don't find the perfect match. In other words, if you've been considering a search through all of the Columbus used car dealers, you can save yourself from wasting any of your precious time. Instead, you can rely on Online.cars to complete your purchase.
With that said, there are still several things you should be considering before you end up opting for a used vehicle. While the preconceived notion of these types of cars (specifically their lack of reliability) may make some consumers wary, there are several steps that you should be following as you're shopping for a used ride.
Define Your Budget
If you've decided to start shopping around for a used vehicle, there's a good chance that you're operating on a budget. This is a great idea, as used vehicles are naturally less expensive than their newer counterparts.
However, when you start shopping around for used vehicles (or, perhaps, when you receive an offer from Online.cars), you may find that the desired vehicle exceeds your pre-set budget. If you were being frugal during your initial valuation, then you're fine. However, if you truly determined the max amount of money you could spend on your "new" ride, then you should be wary of exceeding that limit.
There are a number of obvious repercussions for those who are unable to complete their monthly car payments. Beyond that, if you're trying your best to gather up the money to afford these payments, you'll surely have to dip into your budget from somewhere else (whether it be utilities, rent, etc). This clearly isn't ideal, and you'll presumably find yourself in financial turmoil.
Furthermore, while most used cars are plenty reliable, mechanical issues are unavoidable. There's a good chance that you'll be making at least one visit to the mechanic with your recently-purchased used ride, and these vicarious costs will have to be accounted for.
Instead, stick with your pre-set budget, and, well, don't budge! While you may not have enough wiggle room to opt for that eye-catching ride, your wallet will appreciate your decision in a few month's time.
Rely on the CARFAX
Still wary of that used vehicle? For starters, there's really no reason to be. The days of untrustworthy, sketchy salesman are gone. Nowadays, you can trust that your targeted used vehicle has already gone through an extensive inspection process to assure that it's road ready. Especially when shopping with Online.cars.
However, with that said, there will still be some who are skeptical of opting for a used car. Fortunately, there are a number of resources you can rely on as you're preparing for your impending purchase. Specifically, you can rely on a CARFAX vehicle history report, which should detail every issue a particular car has come across during its time on the road. The vehicle history reports will alert the customer of any previous collisions or damage, and it will notify the buyer of any previous owners. That way, if there was anything wrong with the vehicle, you'll already know about it.
Fortunately, you won't have to look far for that vehicle history report. Online.cars accompanies each of our vehicles with a guaranteed clean CARFAX report, providing you with all of the necessary information you could possibly need. That way, you can rest easy and focus in on your inevitable purchase.
Give the Car a Personal Inspection
This is especially important for used vehicles, as customers will want to be assured that they're not opting for a dirty, run-down vehicle. After all, if the previous owner couldn't take the time to clean the inside of their vehicle, who's to say that they took the time to maintain the car's mechanical aspects?
Specifically, you'll want to give a thorough examination of the entire interior. For starters, you can make sure that all of the lights and technological amenities are working properly, and you should also make sure that the included features (or lack thereof) match up to the original listing.
More importantly, you'll want to check for any signs of previous water damage. Many unethical individuals try to push these vehicles, despite the fact that the cars are often compromised. Beyond the obvious water stains and mold, you can tell if a car has experienced water damage by checking for any unmatching upholstery. If the upholstery isn't consistent, there's a good chance the seller replaced it due to water damage.
Naturally, you'll also want to give the vehicle a test drive. During this brief journey, you shouldn't only be monitoring the vehicle's drivability. Rather, be alert of any odd noises that are emanating from the engine, and assure that the vehicle's performance is up-to-par.
Of course, we know what you're thinking: by opting for a vehicle via Online.cars, you won't have a chance to give the vehicle a personal inspection before you commit to a purchase. Fortunately, the business accounted for that, and that's why we offer customers a three-day, 300-mile money-back guarantee. That way, if you do find that something is off with your recently-purchased used car, you won't be forced to eat the loss. Instead, you can easily swap it out for a replacement.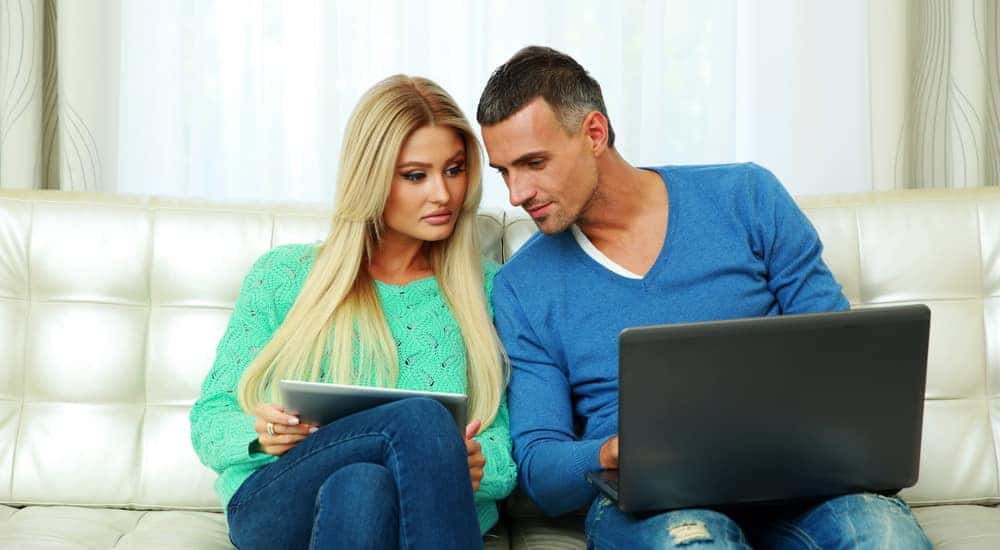 Looking For Columbus Used Car Dealers? – Online.Cars!
Of course, Online.cars provides a number of additional incentives for those seeking used cars. The business will pre-qualify any prospective buyers, and we also promise guaranteed credit approval. Therefore, no matter of your current financial situation, you can still take advantage of Online.cars' various incentives.
Furthermore, we provide our customers with a number of protections, so you'll never have to be wary of your decision to opt for a used ride. The lifetime mechanical warranty assures that the seller will always have your back, although each of our vehicles is already equipped with a clean CARFAX history report (ensuring their road-readiness). As we previously mentioned, Online.cars even has a three-day, 300-mile money-back guarantee! That way, in the event that you discover that you may have made the wrong decision, the business can easily swap your used car for another.
Are you ready to get started? If you've been shopping around at Columbus used car dealers, you can now complete the majority of your purchase in your pajamas. Head over to Online.cars and see what we're all about!