Struggling With Your Credit Score? There's a Solution!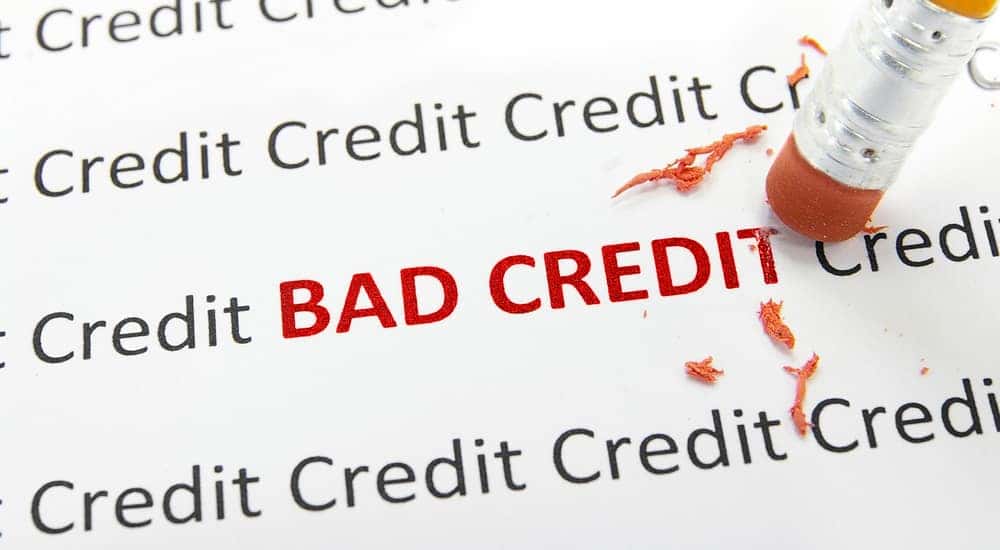 In today's society it isn't a stretch to say that nearly every working adult needs a reliable means of transportation in order to get by, and while buses, Uber, and trains are all perfectly ok options, the fact is that we all want and deserve our own personal vehicle to get us where we need to be. That being said, you can't pay a loan provider in desire, and so they have to use credit scores. But, what do you do when your past purchase history comes back to haunt you? Well before you lose all hope, there are still a few solutions when it comes to getting drivers with bad or challenged credit the vehicles they need and deserve. One option is to purchase from a buy here pay here Indianapolis dealership, but if you are in this area, another more appealing solution is looking into an online dealer like Online.cars that will guarantee your loan approval. But, before we get into that, let's break down the basics.
Understanding Credit Scores
Now, this may seem rudimentary to some, but it is important to understand what a credit score is, how it can be increased or decreased, and why it matters to most car loan providers before attempting to get an automotive loan of any kind.
What are Credit scores?
Three main credit bureaus, Equifax, Experian, and TransUnion, are responsible for creating the credit report that leads to your credit score. This score is determined by a number of factors, mostly how well you pay back what you owe. A credit score can range from 300 to 850, 300 being the lowest, and scores are completely influenced by your financial history, not your personal identities such as race or marital status. The basics of it are that if you use your credit card often to pay off loans and such on a regular basis, your credit score will be fine, but if you are often late on payments and have accumulated a lot of debt you could be in trouble.
What effects them?
Your history of payments
The types of credit (auto loans, student loans, credit cards, mortgages, etc.)
How much debt you have gathered
Length of time you have had credit
Your credit limits and how much of it you use
Hard inquiries on your credit report
Your score can change based on any and all of these factors, so it is always important to be on top of what you spend and how well you pay it back unless you don't mind your credit going into the garbage. If it already is, which would explain why you are reading this article, then use these items to make as much improvement to your score as possible before shopping for a car loan in order to help make things a bit easier for yourself.
Why do they matter?
There are a fair amount of reasons why you are asked about your credit history when trying to invest in a personal vehicle, but the main thing it shows a loan provider is that you are reliable. A good score shows that you will pay off the loan at a reasonable rate, but a bad score shows that you are a risk in their eyes. Generally speaking the lower the credit score, the higher the interest rate, and if your score gets below a certain mark, then they may not even bother with you.
Getting a Car with Bad or Challenged Credit
Now while many automotive loan providers are unwilling to take in any driver that they see as a payment risk, there are a few that still believe in giving second chances.
Buy Here Pay Here
Dealerships labeled Buy Here Pay Here, or any variation of the term are dealerships that have a financial system in place that allows for even the worst credit score drivers to be granted a loan. These type of dealerships also often ask for little to no money down since they control the inventory as well as the loan. Nearly every county in Indianapolis has a least one BHPH dealerships, and this can be a much needed final safety net for many looking for an auto loan. That being said, you still need to be careful when dealing with them. Just because they may accept practically anything, doesn't mean you shouldn't know your credit score, or stick to your budget like a life preserver. In addition to all the benefits they often will not limit your loan amount, which can tempt you to go beyond what you can safely manage. Also, if you do come to them with bad credit, you will have to pay higher interests rates on these loans which can cost you more in the long run.
Finding a dealership that offers buy here pay here in Indianapolis can be of great assistance to those with no or low credit scores that are in a rush for convenient transportation, but here are the few key points you will want to note:
Nearly any credit or credit history is acceptable
Down payments are less essential
There may be no limit to the amount of your vehicle loan, leading to purchases being out of your budget
They will allow you to increase your credit score if you pay on time
You need to be careful of hidden fees
You will never find brand new cars at a BHPH lot

Online.cars
Online.cars is a fully online used car dealership and loan provider that cares about your convenience more than anything. They offer a number of brilliant tools to help you cover any financial situation and will even guarantee you will get approved for a loan. Though their easy-to-navigate site you can:
Get pre-qualified to see what type of loan you can look forward to
Shop by payment to get a direct number based on their inventory
Learn the value of your trade-in vehicle
Use a payment calculated to make sure you missed nothing
It is amazing enough that these online providers offer such convenient services as delivering to your home, giving you detailed vehicle information from Carfax, and giving you your own person automotive representative to guide the way to finding that ideal vehicle, but they even went as far as to help you pay for the vehicle as well. Basically, they are a one-stop-shopping miracle for all those too busy or hard on cash to find a reliable dealer and loan provider.
Many are struggling to find a reliable way to get their vehicles financed so that they may take the world by storm, and that is no simple task when your credit score is low. Buy here pay here dealerships in Indianapolis are great and can give you a chance when no one else will, but they are not the sole option anymore. Online providers are now making life easier in every way when it comes to the car buying process, and for that we should all be grateful. At the end of the day we all could use a little help, a second chance, and a safety net when it comes to our financial situation, and that is why online car and loan providers like Online.cars are such a relief to have in beautiful Indianapolis.