Ten Reasons to Buy Your Next Car Online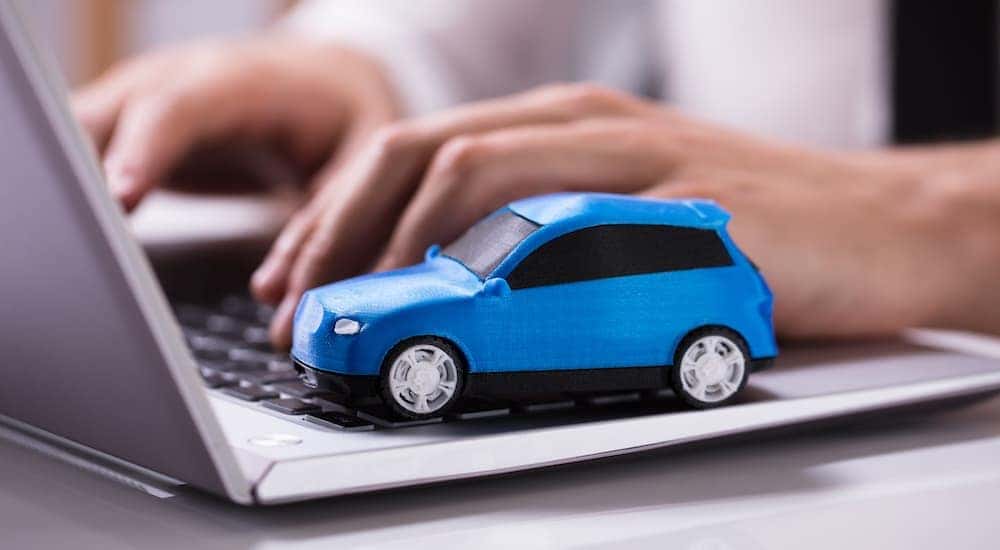 Throughout your life, you will make several big buying decisions. For example, buying a house is a big deal, and so is buying a vehicle, whether it's new or used. The next vehicle you buy is an investment that will last for years, and you will use it every day to get to and from work or school, running errands, and for long road trips. Stop for a moment and think about the amount of time and miles you will log in your next vehicle; with such a commitment, you will not want to make the wrong choice. In addition to finding the right vehicle for your needs and desires, you don't want to overpay. Nobody wants to pay too much for their next ride. Many of you are probably still traditional vehicle shoppers; that is, you drive to a dealership or used car lot to do your auto shopping. If this is what you do, there are several good reasons why the next time you are in the market for a vehicle, you should try an online car dealership.
All of the Information That You Need
When you pay a visit to your local dealership, you don't always have the information you need to make an educated decision on a particular vehicle. It's simple enough to ask the salesperson questions, but you might wonder if you are getting an honest answer to keep you interested in the car. As many of you know, sales positions at dealerships are high stress with huge pressures to close the deal. Auto dealers also know that putting a vehicle in the best possible light will bode well for them.
The truth of the matter is that not every vehicle is going to meet your standards, no matter what other people think about it, and most salespeople will work around the truth to gain your acceptance. But the online community is brimming with information, especially information on the vehicles that hold your interest. Sure, any online auto retailer will have information about the vehicles they sell, but you can also do your own research and find so much more. Say you are looking at a Jeep online that has caught your eye, but there is no information about the towing capacity. Not a problem, all you do is open a new tab and find out towing capacities with a few clicks of your mouse. Sure, you can do this while you are sitting across from a salesperson at a dealership, but it is rather rude. And as mentioned before, you have to be a little skeptical when getting information from a salesperson.
Avoid the Stress
We can pretty much guarantee that going to the dealership to shop for a car is not on your list of things you enjoy doing. In fact, it is probably near the top of your list of things you dread. Face it, you take about three steps onto the dealership and you are immediately accosted by a salesperson, it's like the wolf confronting the sheep. We get it, they work on commission and need to make a living, but if there is nothing on the lot that interests you, they will try to sell you something you probably don't want. Spare yourself the stress and headache and buy your next vehicle online.
Shop on Your Own Time
Like most brick and mortar businesses, there are hours of operation, which means you can't buy a car at the dealership at 10 pm on Sunday night. But you can buy a car online at 10 pm on a Sunday night, or whenever you want, including holidays. Shopping for a car online can be done on your own time, and you can take as long as you want to look through the inventory because nobody is breathing down your neck.
Speaking of time, it can take a long time to search the vehicles on a car lot, and it takes even longer if you have to drive from dealership to dealership to find just what you are searching for. This is not the case when you do your car shopping online. When shopping for a car online, every imaginable vehicle for sale is listed somewhere; it only takes a few clicks of the mouse to find it. But best of all, you can do your auto shopping in your pajamas, which is frowned upon at the dealership.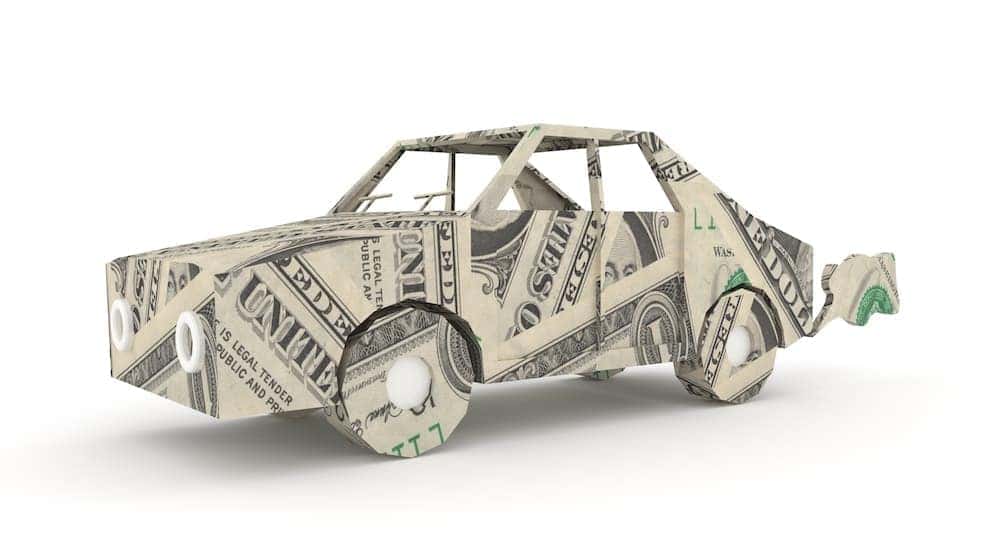 The Best Prices
One aspect that separates dealerships from online auto sales is that dealerships have high overhead costs, which they happily pass along to the customers. After all, somebody has to pay for those big buildings. Online auto sales have lower overhead costs, which means they don't have to raise prices as high as dealers, ensuring a better price for the same vehicle.
You Know Exactly What You Want
Most of you have a pretty good idea of what you want before driving to the dealership. For example, you want a mid-size SUV with a V6 and excellent safety features. However, the dealership you go to doesn't have exactly what you desire, but you can bet they will try to sell you that massive SUV with a V8 and lousy gas mileage. When you shop for a car online, you can narrow it down to a couple of choices and go from there. Basically, you are shopping for what you want and getting it at a price that you think is fair.
Easier Buying Process
When buying a vehicle at the dealership, you may as well pack a lunch and bring a pillow because it will take a long time. There is a ridiculous amount of steps to take when making a purchase at the dealership. You spend time test driving vehicles, then there is the price negotiation and then you have the finalizing of the purchase, which in itself is an energy-draining, time-consuming process. In a world that is as busy as ever, it is nice to know that buying a car online will save you a ton of time.
Online Auto Dealerships Offer the Same Perks as Brick and Mortar Shops
You might be a bit hesitant about buying a car online; we get it. But there is really nothing to worry about; online dealers offer many of the same perks and services as traditional dealerships. The cars you see online, they have been inspected, researched, and even have a Carfax history. Wonder how you get your car after the purchase? Well, the online dealership delivers it to you, of course. You can expect to be driving your newly-purchased vehicle within a day or two.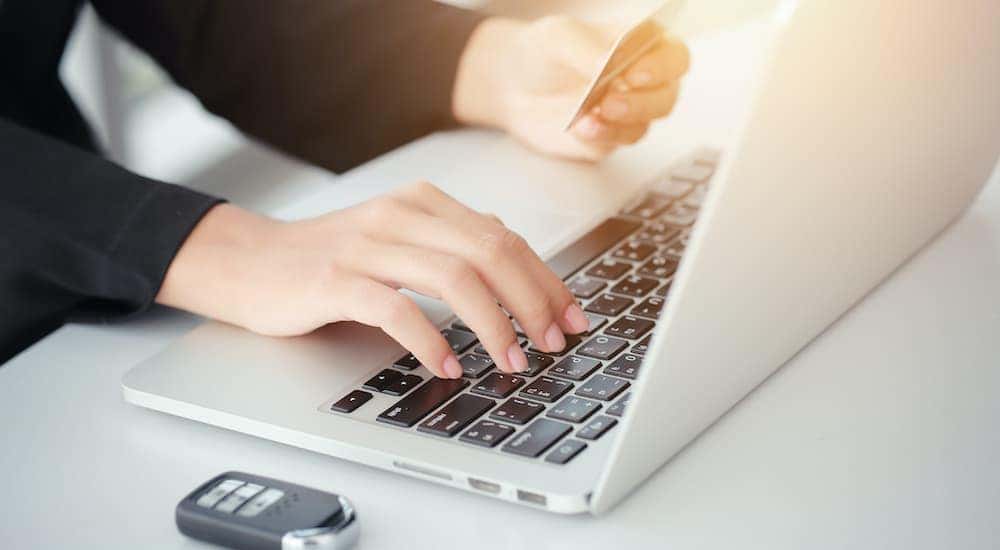 Easy Financing
Just like traditional dealerships, there are plenty of financing options when you buy a car online. Even if your credit is a bit shaky, online dealerships have lenders that are willing to offer you a loan. Of course, you don't have to use a lender through the online dealership if you already have another lender that you prefer.
It's the 21st Century
Online car shopping is becoming more popular and becoming more mainstream. Just like the introduction of the cell phone led to a huge downfall in landline usage, the same will soon happen in the auto industry. As time pushes forward, more and more people will flock to online dealerships.
You Can Boast About It
At your next family gathering, you can gloat a bit and tell everybody about the great experience you had shopping for a car online. And when your Uncle Frank interjects with his disapproval of buying a car online, you can tell him about the great deal you got. We guarantee a peaceful meal after everybody realizes that maybe buying a car online is the way to go.
But Where to Shop?
If online car shopping sounds just as appealing to you as it does to us, check out our inventory here at Online.cars. We have a nationwide search tool so that you are all but guaranteed to find the used vehicle of your dreams that fits within your unique budget. Even more, we deliver your vehicle, and if you live within 150 miles of our Loveland headquarters, we'll deliver your vehicle free of charge. You won't find that kind of service at a regular dealership.