The 10 Best Used Cars to Buy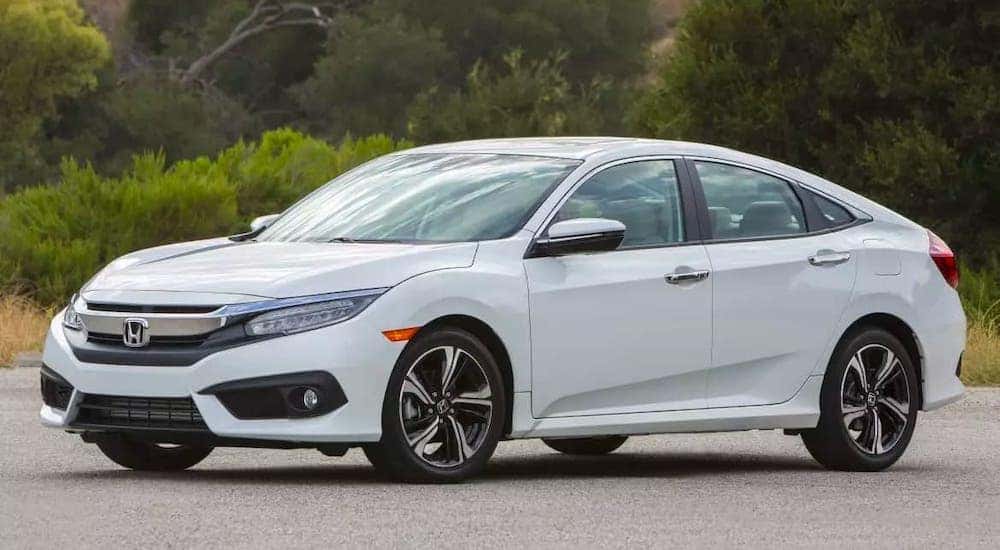 When you decide to purchase a used car, your options skyrocket compared to new cars. For the same budget, you have options spanning a variety of trim levels, makes, models, features, and mileage. A quick search for "used cars Indianapolis" will give you thousands of results. How do you find the best used cars out there? At Online.cars we deal in all makes and models of used cars, and we want to share our knowledge with all used car shoppers. Here are 10 of the best used cars to buy. We organized it by size and type so anyone can find exactly what they're looking for. The 10 best used cars range from Toyota Camry and Honda Civic to the Ford Expedition and Chevy Silverado. Read on to see what used cars you should look for.
Compact Car – Honda Civic
One of the most highly rated used small cars is the Honda Civic. It has a spacious interior for its segment and even holds a decent amount of cargo – especially if you opt for a hatchback version. A used Civic can even be packed with features depending on the model year. Some people fear if a small car is safe to drive, but the Honda Civic dispels those rumors with excellent safety ratings. Combine all of that with a stellar fuel economy, and you can't go wrong with a used Honda Civic. The best buy on the used market are models from 2016 and later, although older Civics are a great option for buyers on a budget.
Midsize Car – Toyota Camry
The best option for a used midsize car is the Toyota Camry. It has stood the test of time and for good reason. It's roomy, comfortable, affordable, and comes with plenty of convenience and technology features. You can easily seat five passengers, and the powerful engine options make it simply fun to drive. The Camry has maintained its excellent fuel economy over the years, so you can enjoy the drive wherever you go. The Camry saw a major redesign in 2017, but there is no reason to avoid older versions of this legendary car.
Large Car – Toyota Avalon
Once again, we see a Toyota rank as one of the best. The Toyota Avalon feels premium without the hefty price tag and maintenance costs of a luxury brand. It has even more room than the Camry but is still easy to navigate on the city roads. The Avalon has been a longtime member of Toyota's vehicle lineup, so you have options over many model years depending on your budget. The highest value options are the 2013 to 2018 model years, but newer models will provide even more luxury.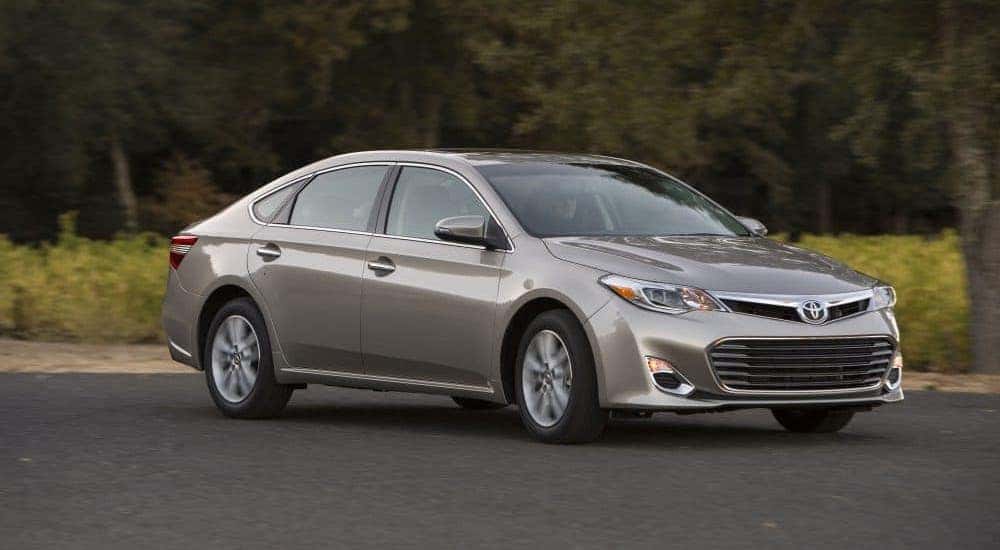 Small SUV – Mazda CX-5
Mazda may not be high on your list of popular car brands to check out, but you should put it on the top of your list if you're looking for the best small SUV to buy. The Mazda CX-5 has all the features and convenience to rival luxury vehicles but is still priced affordably for families. It gets great safety scores, is easy to maneuver, and is comfortable for every passenger. The Mazda CX-5 was revamped for 2017, adding an even more upscale interior and more efficient engine options.
Midsize SUV – Chevy Traverse
We love a midsize SUV that has a third row, and the Chevy Traverse delivers completely. The Traverse can seat up to eight passengers and can pack a lot of cargo too. The key to the Chevy Traverse is its spaciousness, even when full of people and gear. It handles quite nicely and comes equipped with a variety of family-friendly features. It was redesigned for 2018, but 2009-2017 models are still a solid buy for a highly versatile vehicle.
Large SUV – Ford Expedition
For a full-size SUV, you demand a lot of power and a lot of space. In our experience, the Ford Expedition fulfills that quite nicely. You still get the same amount of seating as a three-row midsize SUV, but with more room in the rear rows and cargo space. The Expedition is reliable and stays up-to-date with technology and convenience. Probably the best model years to look for are 2015-2017, which include Ford's efficient and powerful V-6 EcoBoost engine as well as more modern looks and features.
Midsize Pickup Truck – Toyota Tacoma
The Toyota Tacoma takes care of all of your midsize pickup truck expectations and then adds the extra Toyota touch you know and love from the brand. The Tacoma has many different trim levels and upgrades available throughout its model years, so this truck can feel more capable and custom than ever. There's nothing small about this pickup truck, as it can take on off-road adventures with ease and haul most anything you want. If you are looking for a particularly adventurous truck, look for a TRD version with a manual transmission.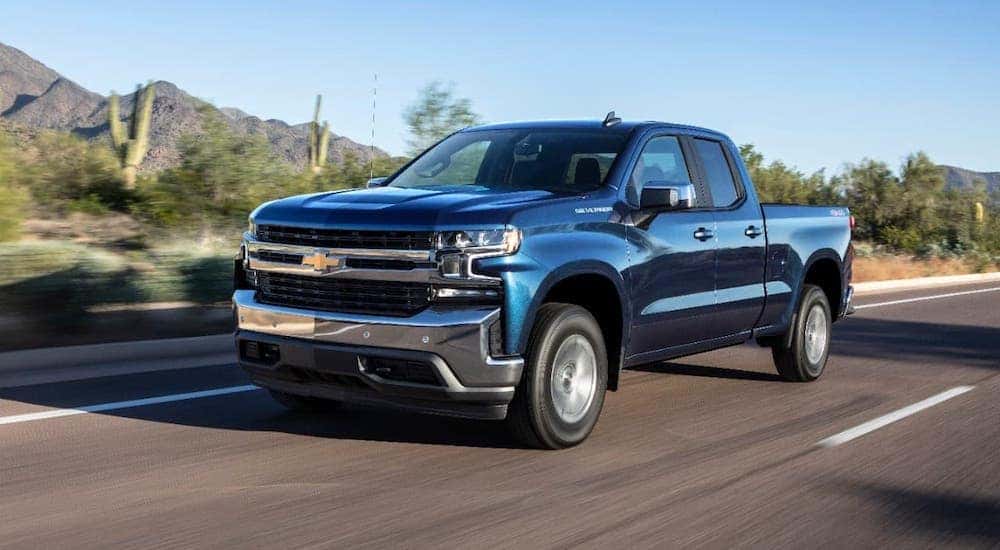 Large Pickup Truck – Chevy Silverado
The Chevrolet Silverado has long been a strong standard for a full-size pickup truck. It embodies everything you would expect from a pickup truck to get the job done. The best part is, it operates beautifully as a used pickup truck. The interior is comfortable, which is key in a long term truck. There are also a wide variety of engine options that you could come across when looking at a used Silverado, making it a versatile truck for whatever you need to get done. The 2014-2019 model years are particularly capable choices without breaking the bank.
Minivan – Honda Odyssey
The Honda Odyssey is just a spectacular minivan. No matter what model year you choose for a used Odyssey, you can expect features designed to make life simple for your family. We all know the Odyssey has room for passengers, but did you know it's pleasant to drive both in the city and highway? Later models have even more technology features available that keep the whole family safe and entertained. The Honda Odyssey got a facelift for 2018, and the more recent models contain some particularly desirable technology.
Luxury Car Brand – Lexus
None of the used cars we mentioned are considered "luxury vehicles," so we wanted to round out our 10 best used car list by highlighting a top luxury car brand to buy used. Since many people can only consider a luxury vehicle if it's pre-owned, this is good information to take in. Unlike many European luxury brands, Lexus has always been known for its quality and dependability. Two great models to look for are the Lexus RX midsize SUV and the Lexus ES midsize sedan. If you want your money's worth and still get a top-of-the-line luxury vehicle, take a look at any of the Lexus lineup.
Where to Begin?
Narrowing down a solid list of used car options doesn't have to be overwhelming. There are many used car brands and makes that will be enjoyable and reliable for years to come. From our experience, these are 10 high quality used cars and car brands that customers love. Not only do customers love them, but critics have also rated them solidly as well. Start your search for any used car at Online.cars, and our team will help you find the best used car for your budget and desires. We are thrilled to match you with a gem of a used vehicle!