The Best Alternative for Bad Credit Car Dealerships in Indianapolis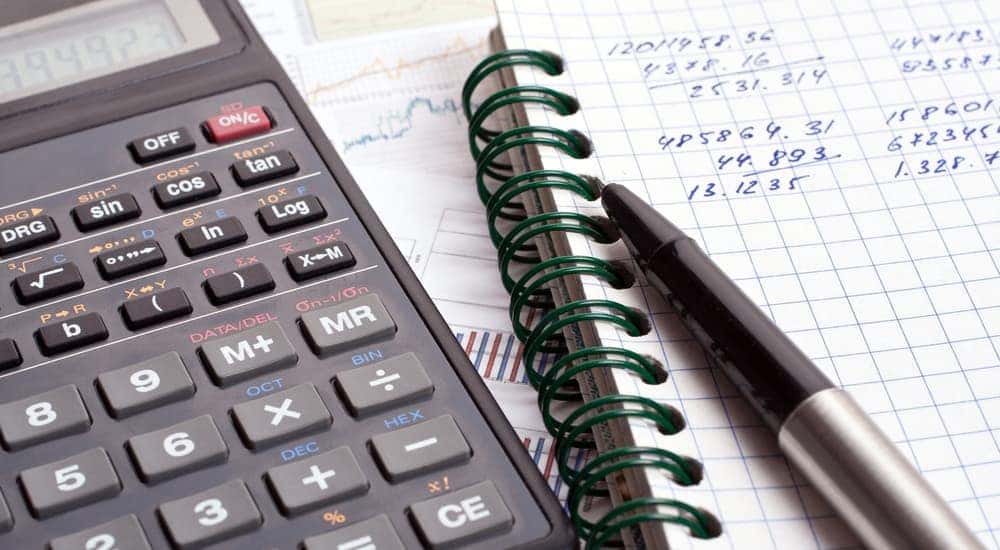 Maybe once upon a time, it was impossible to own a vehicle if you suffered a past financial setback, but today we have the resources, and we have options. Every driver deserves a second or even third chance to be a responsible car owner, and the best place to look for the second chance might be closer than you think. Those with bad credit may look towards bad credit car dealerships in Indianapolis to help them get on the road. However, there are also online dealership alternatives that can make the process even easier.
It Starts with Research 
While research is essential for every driver looking for a new car, those with bad credit will benefit especially well from this part of the process. Search for financial assistance comes in two major parts. The first part is analyzing your own funds and deciding on what you are able and willing to spend, while the second part is identifying those who are willing to help take some of that final strain off your back despite your bad credit.
Researching Your Own Finances
Now, this part is less researching and more organization and analyzing, but nonetheless it is an essential step to giving yourself the best chance possible in receiving fair financial assistance. Even the most forgiving bad credit car dealerships in Indianapolis may not be able to help if you are not able to provide them with the details about what exactly you need and can manage on your own. It is also important to note that even bad credit car dealerships will still have to take your financial history into account when it comes such things as interest rates, and the more you know, the better you can plan and negotiate the best deal possible to get what you need. Also if you know in advance that your credit isn't looking great, you may have a bit of time to give it a small boost and to stop any further damage.
Some things you will want to make sure you know and understand are your credit numbers and budget for each part of the process. This includes what you are willing to spend on everything such as insurance, interest rates, maintenance, and gas.
Researching Your Financing Options
Most drivers seem to forget or neglect the fact that shopping for loans and financial assistance, when planning to buy a vehicle, is just as important, if not more important, than shopping for the vehicle itself. Bad credit car dealerships are a haven for those in need of support, but there are also things you must be aware of before jumping in head first.
Many bad credit car dealerships in Indianapolis will flaunt high loans in front of you no matter what your credit says. This is dangerous because many will be tempted to take more than they are able to give back in time in order to get the latest models. If you did you research on your personal finances, then it should be simple to determine what you can manage, but be sure you never exceed the limit, or you will suffer penalty costs you are not prepared for. Beggars should never be choosers, and there are thousands of reliable used vehicles of decent quality at low prices on the market today, you simply need to find them.
Interest rates are how bad credit car dealerships make their money and assure that the risk they are taking by providing loans to bad credit drivers is worth it. This is why it is important to do your research and shop around for what seems like the most reasonable option for your situation. Always be sure to comparison shop based on things like loan terms and interest rates. Also be sure to look at the loan as a whole, and not just the lower monthly rates.
Finding a dealership that caters to drivers with low credit is not as difficult it seems. Many dealerships want to be accommodating, and see the advantages of giving a second chance. So just take as much time as you can afford to find the one that will be most accommodating to your needs and what you can handle.
Getting Down to Business
Now that you have a fair idea of what you can manage and what is out there, it is time to get to work on actually getting the financial support and vehicle you need. This may seem complicated at first, but just remember to breath and take it one step at a time.

Save for a down payment
Even with a horribly bad credit score, a car investment can always be manageable with a reasonable down payment. If you need a car fast, this may be an issue, but just be sure to set aside what you can in order to make those payments as reasonable as possible.
Getting Pre-approved
Instead of worrying about if a bad credit car dealerships will approve a loan, you can always get pre-approved at an online dealership or local bank. Your obligations and the information they require to set up your approval will be minimal. Some won't even require your credit score before allowing you to get pre-approved. This is important because while pre-approval for a car loan is not required, it can be a major help in allowing you to know exactly what you have to work with.
Another tip to remember is to try and shop within a small time frame. Depending on which company is being used to calculate your credit score, such as FICO or VantageScore, they may allow all inquiries to count as just one. FICO for example generally allows all inquiries into your credit score within a 45-day span to be recorded as a single request. This will stop further damage to your score if a dealer does require it.
Paying the Bills 
When it comes to investing in a car, it is beyond essential to make sure you keep up to date with all payments, especially if you got a loan with bad credit. The interest alone can end up doing major damage if you fall behind, and your debt and credit score may never recover as the weight of the loan gets more and more heavy.
The best and most simple advice anyone can tell you is to always pay more than is requested of you whenever the chance arises. This will not only keep you in the green but allow you to pay off the loan fast and avoid unwanted fees.
How Online.cars Can Help
Online.cars is an alternative way to get yourself on the road quickly and easily. At Online.cars we offer a number of unique services that change everything you thought you knew about purchasing a vehicle, but the one we are most proud of is our bad credit assistance services. At Online.cars we view ourselves as an alternative to bad credit car dealerships in Indianapolis. What we provide are no hassle car loans that require nothing from you. We don't need your credit score, social security number, or even your date of birth; all we ask is that you find the perfect vehicle for you.
At Online.cars our services for loans include getting pre-qualified quickly with no obligations, shopping by what you can pay, fair trade-in evaluations, and even a payment calculator to make sure your finances are all in order. We want to help give all drivers the option to invest in the vehicle, because in today's busy, isolating, and fast-moving society driving shouldn't be a privilege, but a right.