The Best and Easiest Way to Find Used Cars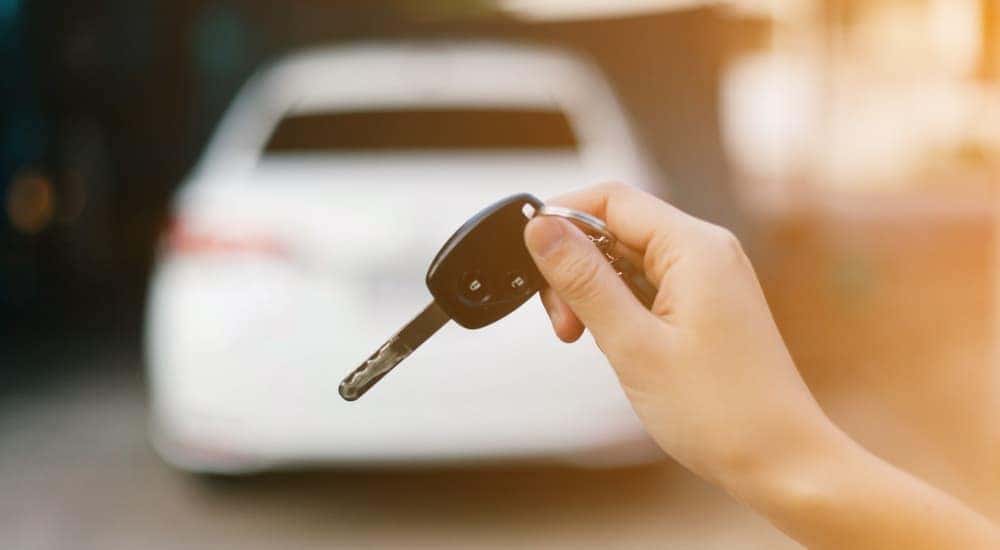 Heading to the dealership to start the hunt for a used car is nobody's idea of the perfect way to spend their day. It can be a long and tiring process because it's essential that you find a vehicle to suit your needs without breaking the bank. And yet it's seen as a necessary evil for people to hesitantly walk through the doors of a car dealership, waiting for the crowd of salespeople to come and talk with them. If you're fine with the normal way of doing things, then you can stop reading here. But if you're interested in a better and far easier way to go about looking for used cars in Columbus, Ohio, then keep on reading.
The Best Used Car Website
Every dealership worth their salt is going to have a nice and presentable website for you to browse through and check out what they have in stock. Websites are very helpful for seeing if it's worth looking into a dealership more or just moving onto the next. They'll have easy-to-browse sections filled with all of their current and up-to-date stock, plus it should be simple for you to filter between vehicles to only see those that you're actually interested in. There can also be deals and other little tidbits on the website that you may not have known about had you gone straight into the dealership.
Still, the fact remains that you're going to have to enter the dealership at some point, whether you want to or not. So no matter how good a website seems, they can't seem to figure out how to take out the often dreaded part of the used car search, which is going to the store in person and taking time out of your busy schedule. Enter online.cars, a revolutionary and new car-buying experience that lets you go through the whole process of finding the car of your dreams, buying or financing it, and having it delivered to your home — all while you sit at your kitchen table or on your couch.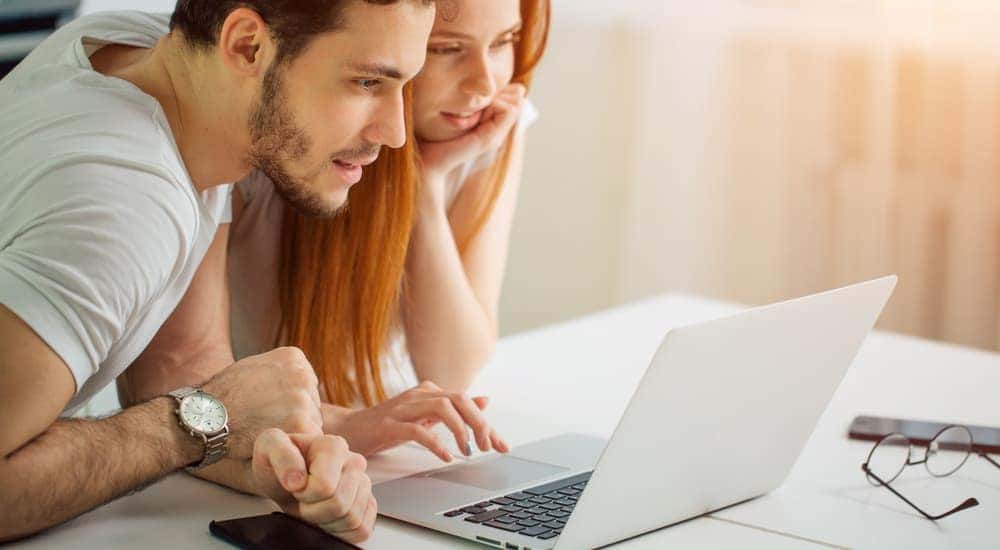 How Does It Work?
As mentioned above, the entire process can be taken care of online or over the phone. You'll be assigned a Vehicle Solution Specialist that will answer any questions you may have, including about what type of vehicle you're looking for, financing, and getting the delivery scheduled. There will be a few forms to sign upon delivery of your vehicle, but other than that, you won't have to do anything else with someone face to face.
How Can I Trust This?
It's a valid question. People aren't used to changing how things have been going for years on end. We get it. Still, online.cars is backed by McCluskey Chevrolet. If you've looked for used cars around Columbus, Ohio, then you might be familiar with the McCluskey name, as it's the number one in volume Chevrolet dealership in Ohio, as well as in Kentucky and Indiana. With over 90 years of business, the McCluskey name is one you can trust.
Also, the online.cars offices are located right in Loveland, Ohio, which is just north of Cincinnati. Our Service Center, where all of our used vehicles are reconditioned for resale, is here as well. And the main McCluskey Chevrolet store is located just a few minutes away.
How Does Vehicle Delivery Work?
Once the purchase or lease of your vehicle is all set, our Logistics Manager will set up a call to get your delivery scheduled. We're flexible about the delivery, so you can either have the vehicle delivered to your work or your home. Usually, it will only take 24-48 hours to get your delivery scheduled once everything else is taken care of. The best part is there's no delivery charge for any delivery within a 150-mile radius of our offices in Loveland. Or, you can always come to our facility yourself and pick up your new vehicle. Then you can enjoy a tour of the dealership and a complimentary $150 gift card to the Montgomery Inn Rib House just a few minutes away to celebrate.
What About Returns, Warranties, and Repairs?
If you're not happy with your new vehicle for any reason within 3 days or 300 miles from delivery, we'll come pick up your vehicle for free. The 3 days will start on the day your vehicle is delivered to you. Also, when the vehicle is delivered to you, you and the delivery driver will both verify a reading of the odometer so you can be sure you'll know how far you can drive before you hit the 300 miles limit.
For warranties, you'll receive the same vehicle warranties we offer at any of our McCluskey Chevrolet Dealership locations. This involves both included warranties and protections that can be purchased and added on. We do always provide a fully insured Lifetime Mechanical Warranty for no extra cost. If you get your oil changed every 6,000 miles, then you can expect to have major mechanical coverage for life.
If there are any repairs or maintenance needed on your vehicle, you can always come to our Service Department at McCluskey Chevrolet in Cincinnati, Ohio. It's open until 3:00 am between Monday – Thursday and until 6:00 pm from Friday – Sunday. And yes, that 3:00 am closing time is correct and not a typo. We've also partnered with Tire Discounters to handle your service needs if you're not in the Cincinnati area. They, along with all of our dealerships, will accept our unique M-Bucks currency, which you can accrue through purchasing vehicles through us or by referring someone that purchases or leases a vehicle through us. For any purchase, you'll receive $100 in M-Bucks, and for any referral that leads to a purchase or lease, you'll receive $250 in M-Bucks. Use these M-Bucks towards any new purchase at our dealerships or on services at our Service Center or any Tire Discounters location.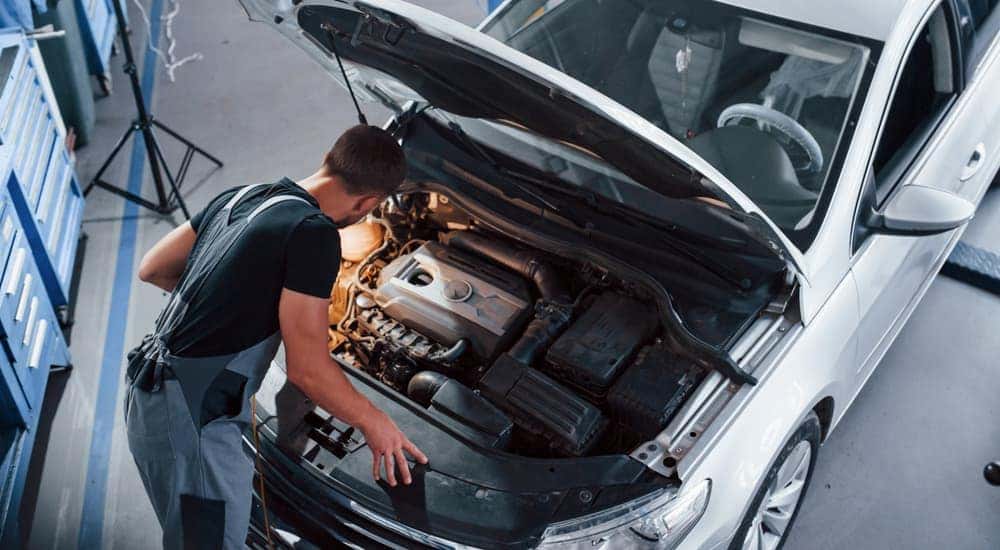 It's That Simple
Normally when something is too good to be true, it is. Here, though, we've tried to think of everything to make your car-buying experience the best and easiest one you've ever had. You won't have to go into any dealerships unless you actually want to, which means the majority of the time you spend looking for your dream car will be done from wherever you feel most comfortable, as you're browsing our website. Because we take the dealership visit out of the process, we feel that we can truly call our website the one and only best used car website around.
If you're looking into used cars in Columbus, Ohio, check out our extensive selection on our inventory page for the best variety and haggle-free prices in the area. You can filter as specifically as you want, including between technological features like Android Auto and Apple CarPlay. We try to make it as easy as possible for you so you can avoid the common pitfalls of everyday car shopping. We'd rather you have a great experience and end up with the car of your dreams. If you have any questions, feel free to give us a call, use our online chat, or even start a text conversation. We look forward to hearing from you soon!