The Best Used Cars for Your Next Louisville Adventure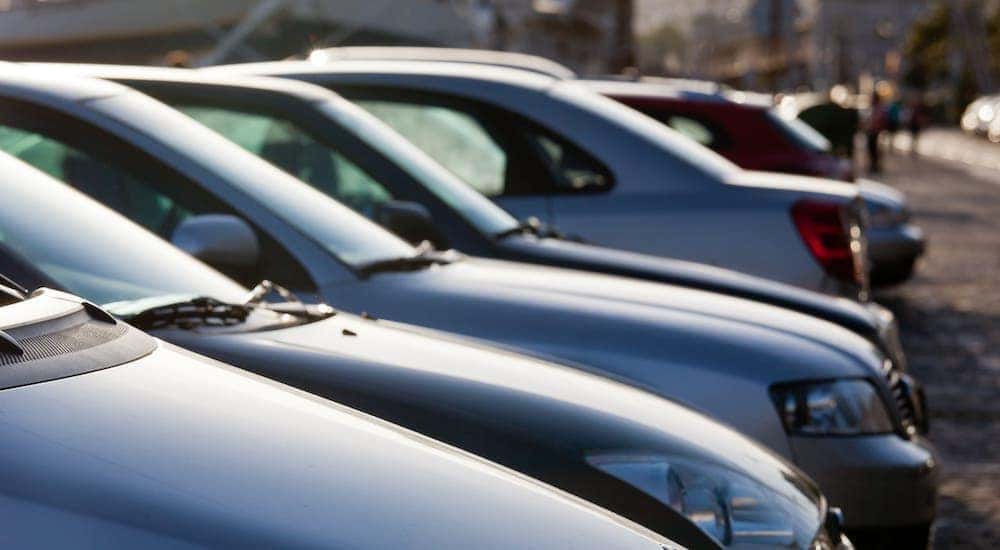 Whether you're new to the area or you've lived here all your life, you know that Louisville, Kentucky is a special place. Home to legends like Muhammad Ali, the Kentucky Derby, and not to mention some of the best distilleries in the country, Louisville offers more than you may realize. It's a bustling hub for major companies like Ford and just a short car ride away from some amazing sights to experience, like Red River Gorge, Nashville, and so much more. If you're ready to get the most out of your Derby City lifestyle and you're searching for efficient and dependable ways to get around the city, you may be looking for a new car. Maybe a brand new car isn't in the budget, and you've turned your focus toward buying used, and if you're not sure which used car is right for you, let us help with some of the best used cars for sale in Louisville, Kentucky.
Daily Commuters
From healthcare to automotive and everything in between, Louisville is a popular destination for business. If you're employed in the city and have to commute every day, you need a reliable vehicle that is good on gas and comfortable. For those interested in keeping it simple with a sedan, the Mazda 3 is an excellent choice for long commutes. Affordable, stylish, and easy to handle, the Mazda 3 performs well on the road and gets excellent gas mileage, which helps when you're spending a lot of time in the car. Plus, with its wide variety of safety features, you'll have the peace of mind you need knowing that your car is looking out for you every day. Other dependable sedans include the Honda Civic, Toyota Corolla, and the Ford Fusion hybrid.
Hybrids are always a great choice when you're in a lot of stop and go traffic. Better for the environment and more efficient travelers, it's no wonder why more and more commuters are choosing hybrids to accompany them on their journeys. A solid choice when it comes to hybrid commuters is the Ford Escape hybrid. Known for its rich history in the industry, Ford manufactures some of the most dependable cars on the road today. With the popular Escape hybrid, not only do you get the room you need to stay comfortable in this crossover SUV, but you also get to take advantage of spectacular gas mileage. The Ford Escape hybrid delivers a safe, sturdy ride that's perfect for your weekday commute.
Another perfect commuter vehicle is the Subaru Outback. Known for building capable, efficient, and not to mention, some of the safest cars on the road today, Subaru makes any journey better with its impressive list of features. The Outback is a top choice for commuters across the country due to its roomy interior, a laundry list of safety features, and all-wheel drive capabilities to venture out confidently in rough road conditions. Be able to travel comfortably and safely during the daily grind, and when the weekend comes along, your Outback transitions into the ultimate adventure machine.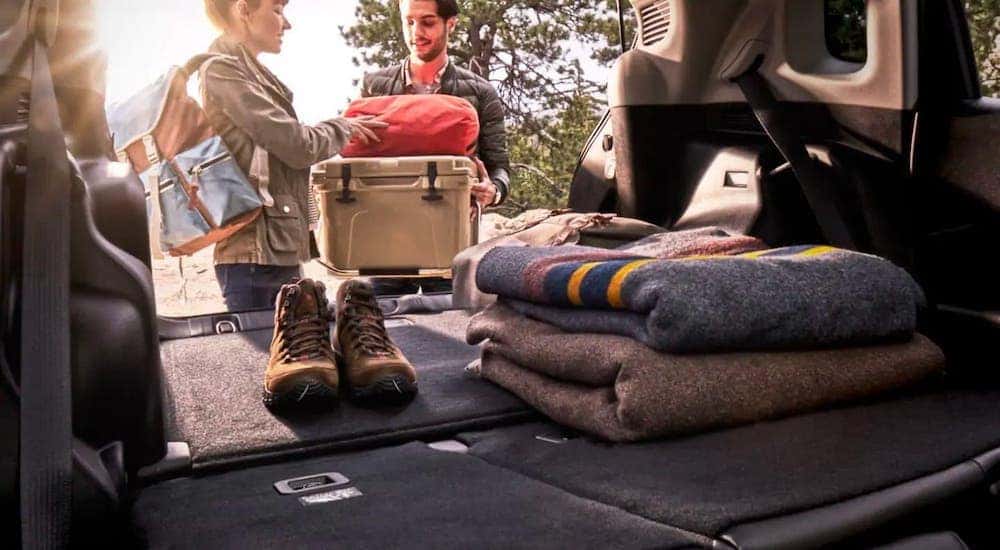 Weekend Warriors
Speaking of the weekend, Louisville drivers have the opportunity to explore some of the best sights in the city, like distilleries, museums, parks, and much more. Whether you're a life-long resident or brand new to Louisville, there's just something about taking a tour of a genuine bourbon distillery that just doesn't get old. Louisville is home to such popular bourbons as Old Forester, Jim Beam, Evan Williams, and many more. When you're ready to enjoy your weekend, why not enjoy it in a fun car? Weekend cars are more than something to look at, they're a way of life for many and the perfect vessels to discover new sights in and around the city.
Take a trip to your local museum or distillery in one of the most recognizable cars on the road today, the Ford Mustang. Nothing beats its iconic style, superior engine, and ultra-fast acceleration. Turn heads and enjoy your journey when you're traveling in the Mustang. Plus, with multiple drive modes, Track Apps, and other fun tech goodies in newer models, you can make a day out of seeing how far you can push this incredible machine. Not a bad way to spend a Saturday if you ask us.
When you're looking to let loose and have a bit of fun outside of work, perhaps nothing completes a weekend escapade better than the Jeep Wrangler. Rugged and fun to drive, the Wrangler takes on the dusty trails with ease with its powerful engine options, high ground clearance, and off-road packages available. There's just something about cruising with the top down that makes all your hard work during the week absolutely worth it.
Ultimate Road-Trippers
If you're looking to get out of town for the afternoon or maybe even a few days, Louisville is close to many beautiful sights, like Cumberland Falls State Park, Cave City, Lexington (aka "The Horse Capital of the World"), and many more popular tourist destinations. If you're craving more of a city experience, jump in the car and head to Cincinnati for the day and experience what the Queen City has to offer. No matter where you're looking to travel, there's the right car to get you there.
A popular SUV known for its dependability and comfort is the Chevy Equinox, and when you're on a road trip of any size, it's important to be confident in your vehicle. After all, you don't want to be stranded miles away from home. The Chevy Equinox offers a spacious cabin, loads of standard safety features, and a nice selection of engines to help power you through to any destination. When it comes to the ultimate road trip companion, the Equinox delivers a reliable ride for you and your passengers.
Fuel efficiency is a big deal when it comes to your road trip. No one wants to stop every few miles to fuel up, which makes the Honda CR-V a perfect choice for your next excursion. The CR-V is not only extremely fuel-efficient; it's not bad to look at either. Sleek, spacious, and available in a number of trim options, the CR-V makes the ideal road trip companion to get you to your destination in style.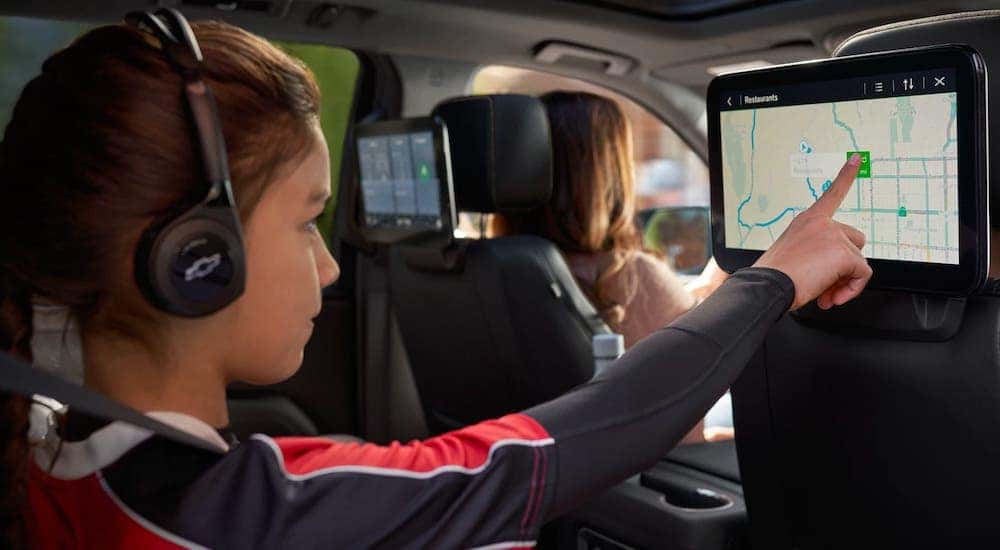 Outstanding Used Cars for Louisville Drivers
Whether you're shopping for a dependable vehicle to get you to work every day or one that offers up a bit more performance for your weekend activities, there's a used vehicle out there for you. When it comes to buying a car, many shoppers are choosing used vehicles because you're able to get more for your money, you don't have to worry about depreciation, and with so many options available, there's a car for any budget.
Louisville is a great place that just keeps growing and expanding, making it imperative to have the right vehicle for any type of commute. From lively hybrids to sturdy SUVs and everything in between, it's time to find the right car for your needs, and there's no better time than the present. The next time you're sitting in traffic, traveling to a nearby destination, or embarking on a road trip, it helps to have the perfect vehicle so that you'll be able to sit back and enjoy your ride to the fullest. Visit Online.cars to find your next used vehicle. From sedans and SUVs, pickup trucks to hybrids, we have the best selection to suit any driving needs!