The New Way To Get A New Chevrolet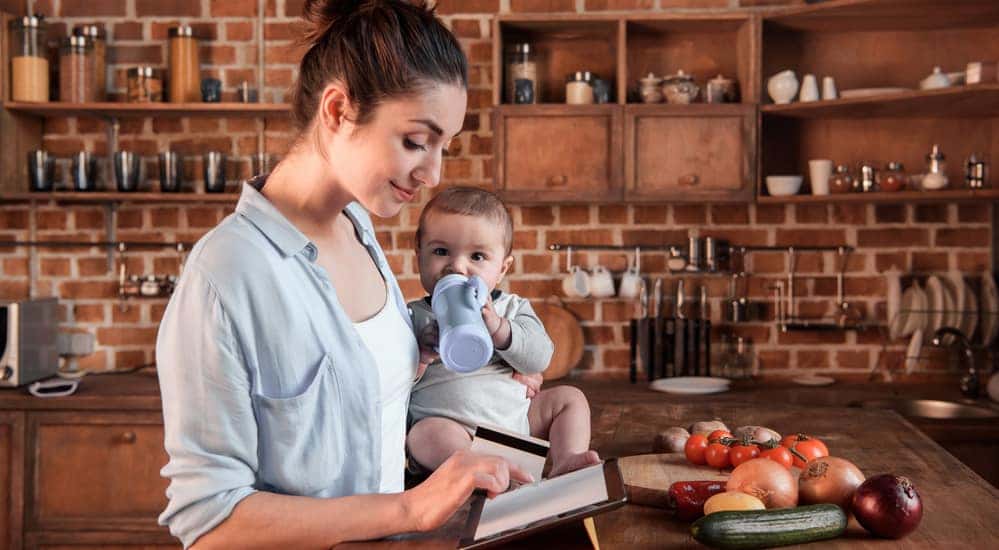 There is a new kid on the block in the world of car dealerships. An elephant in the room that begs the question, which is better to get my car from, a Chevy dealership, or online.cars? Each has its drawbacks and its perks. Let's take a look at each way to buy a new Chevrolet and let you make the decision. Breaking down Chevrolet dealerships vs online.cars below…
online.cars is a new service offered to any consumer in need of a new car. Whether you are in search of a brand new Chevrolet, a used Ford, or even if you are not quite sure yet what you are looking for, online.cars is a service, dedicated to pairing up cars with discerning drivers. online.cars has access to the largest inventory available. A stock of new and used vehicles so large that it will not even fit on the average car lot. It is a vehicle finder service that takes all the hard work out of the car buying process, and lets you, the consumer make an easily informed, stress-free new or used vehicle purchase.
Chevy Dealers have been around for a very long time – practically since the Chevy brand was born. Now, we all know how the car buying process traditionally works. You, the consumer, had to either take a day off from work or school or use one of your precious weekend days to visit the Chevrolet car lot. A day missed from making money, learning, or enjoying activities with friends and family in exchange for a lengthy car buying process.
On the chosen day, the consumer must travel to the dealership. Usually there is a car dealer in every town and around every corner, however, there may not be a Chevrolet dealer close by. Chances are likely that there is a Chevy dealer close by, but on the off chance that there is not, more time must be spent finding directions to such lot, and then actually traveling to it. Now let's hope that the consumer does not have any very young children if the closest Chevy dealer is, say, 100 miles away. That could definitely make for a long, stressful noisy day. Screaming infant aside, the travel must be done.
Once the ride is completed, hopefully, a short one, you arrive at the car dealer. Now is when the fun begins. After getting squared away, finding a parking space and what not, the meandering can commence. Walk up and down the lot until a car of your liking and your price range is found. You could always skip this part and head right into the dealership and speak to a salesperson as well. A lot of people do. After vehicles have been discussed, financing will be the next topic of discussion. If you already have this squared away by other means, the deal will go quicker and smoother. Regardless, if the whole experience of car shopping makes you ill to think about, hold tight – there is a remedy.
online.cars is a new service offered to any consumer who would like to try the new, efficient, friendly, car shopping process. Onine.Cars does not require a day off from work or school. online.cars does not require that you miss one of those precious weekend barbecues with the family. online.cars does not even require you to travel. online.cars is an internet web-based platform to put the power, control, and freedom back into the car buying process. Guaranteed. online.cars is so sure that you will be as excited about your new car as we are to sell it to you that we give you, the consumer, 3 days or 300 miles to change your mind. If in that time you find that the vehicle which you picked out just is not for you, we will exchange it for one that is.
online.cars works very easily. Simply fill out the form on the website, and check your inbox for a welcome message. The form is super easy and consists of your contact information, and your preferred contact method, (phone or email.) Also, there is a guide to better help us find a vehicle to suit your needs. Add either new or used, whichever you are curious about, model year, mileage, max price, make, model, trim, color, and anything else that may help us find the right car for you.
There are several reasons to try online.cars. First and foremost is free delivery to Columbus, Ohio. online.cars also offers a free lifetime mechanical warranty for peace of mind. Good luck seeing that at any other dealership. With financing through online.cars your credit score could get a serious bump in the right direction. I think we all could use that. There is a $500 lower price guarantee meaning that the cars sale price is guaranteed to be $500 less than the average sale price on CARFAX. online.cars also supplies a Guaranteed clean vehicle history from CARFAX. That way you know what you are getting and can feel confident in your purchase.
The nationwide vehicle search has access to an inventory of over 100,000 different vehicles to find the right one for you. The service department is also open 7 days a week for any job big or small. Why not give online.cars a try? What do you have to lose? All you have to is to gain. Your weekend, your sanity, your peace of mind, your wallet, even joy from a stress-free car buying experience second to none. Try it out, online.cars will not disappoint.