The online.cars Advantage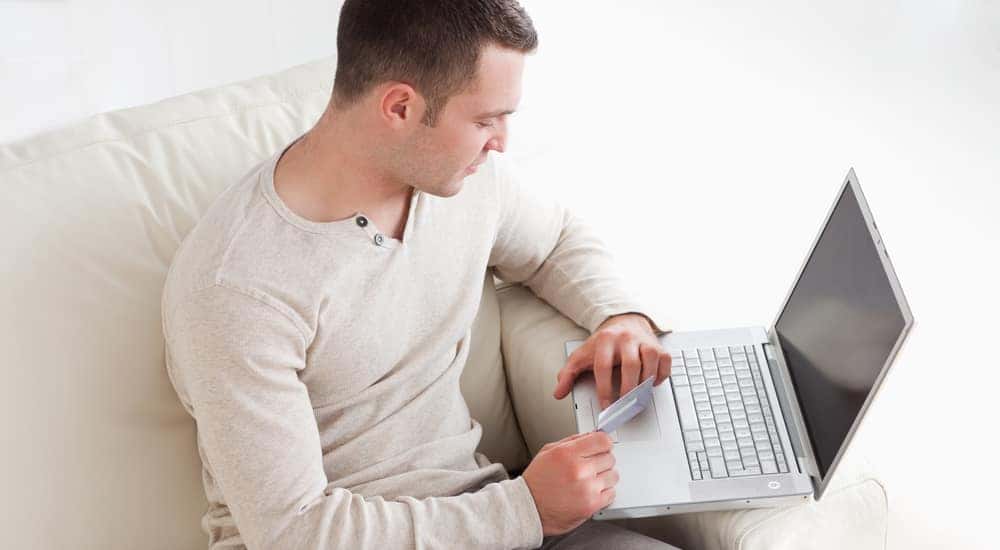 So you want to sell your car? If it feels like you are about to embark on an epic adventure of pain and frustration, you might not be far off. The truth is, selling a car can be very difficult depending on the way you handle the process. This usually leads to a variety of choices to make before you can even begin to think about selling the car in the first place.
Should you trade it in? Sell it in the local newspaper? Try your hand at selling online? Each option has its advantages and disadvantages, but your potential success may be hit or miss depending on the type of car you need to sell and its condition. For anyone, the process of selling a car is often frustrating regardless of how you do it.
That is why so many people stray away from selling online. To list a car online means you need to find a local seller who happens to be checking out the same website(s) you are to find your listing. If you are really lucky, maybe you will find someone who lives farther out but is willing to take a plane or road trip to pick up the vehicle. Regardless, you have to rely on a lot of luck to have any hope of pain-free success.
Unless, of course, you sell your vehicle on online.cars. We've mastered the process of getting top dollar for your car, truck, or SUV without all the hassle of doing it yourself. Since our inventory is nationwide, we can also find a new vehicle for you at the same time. Top dollar, fair values, and a new vehicle are just some of the perks you can look for when doing business with us.
The Usual Selling Process
Think about the last time you had to sell a vehicle. Chances are you either went to a dealership or put an ad out in the local classifieds. Was it a straightforward, pain-free experience? Did you sell your vehicle feeling like you were getting top dollar for it? It's probably a safe assumption that something about the process didn't go well, meaning you can do better. This is why we come out on top anytime someone has to decide between Bachman Chevrolet vs. online.cars.
To be fair, the old way of selling a vehicle has had its place in the past. Before the internet, it was the only way to sell something. For finding a local buyer, selling a car through a dealership or local ads puts your vehicle in front of potentially interested eyes. At the very least, selling locally makes it possible to sell the car in the first place. But it is far from perfect.
Traditionally, you've had two options to sell your vehicle: sell it through a dealership or on your own. Neither method has offered much promise of getting the true value of your car at the time of sale. Even if it is in good condition, people wanting to buy the vehicle will try to work you down as much as possible for the best deal. This will lead to some form of negotiation or haggling that just complicates the whole experience.
Selling the car yourself presents additional challenges since you might have to spend time and money on the advertising or vetting of your vehicle. In other words, if potential buyers want to verify the car is in good condition, it will fall to you to take the steps or pay the fees to check out the vehicle.
In the past, the options for selling something online were limited. The promise of online selling is attractive since you open up your ad to the whole world, in theory. In reality, however, most online sales outlets have the same challenges as local ones. Some people have success with using a website like Craigslist, but this doesn't eliminate all of the hassles that selling locally has. Even if you list your ad online, you will still have to deal with buyers looking for a vehicle at a good price.
The online.cars Advantage
How is the online.cars sales experience different? Imagine if you could sell your vehicle with a few simple clicks. Picture how you would feel if you got a fair evaluation of your car in just minutes without ever leaving your home. This is the promise of selling your car through online.cars. We actually make the promise of selling online a reality while giving you the best deal for your vehicle.
The online.cars experience is all about convenience. Instead of listing your car in a local ad or taking it to a dealership, all you have to do is visit our website to start the whole process. Our website is easy to navigate and understand so you can get started right away. With a simple click, you will be on your way to getting the best value for your vehicle.
First, we will ask you to provide some details about the car so we can offer an accurate evaluation based on our Kelly Blue Book database. Once we verify the condition of the car and you accept our offer, we will take the car while leaving you a check. Should you want to trade-in the vehicle for a new one, we can also help you out there so you can tackle the old and new at the same time.
That is it. Forget about a complicated advertising process or endless haggling to settle on a final price. The offer we give you will be fair and set in stone. All you have to do is say "yes" or "no" to get the deed done. We handle everything else at that point. Doing business with online.cars means you can look forward to a hassle-free experience and money in your pocket when everything is said and done.
Get Started Today
What does it really take to start selling your car with online.cars? A simple click is all it takes. Check out our homepage to finding all the details and information about our selling process. Better yet, click on the link to start that process today.
There is no time like the present to sell a car.