The Perfect Car Buying Experience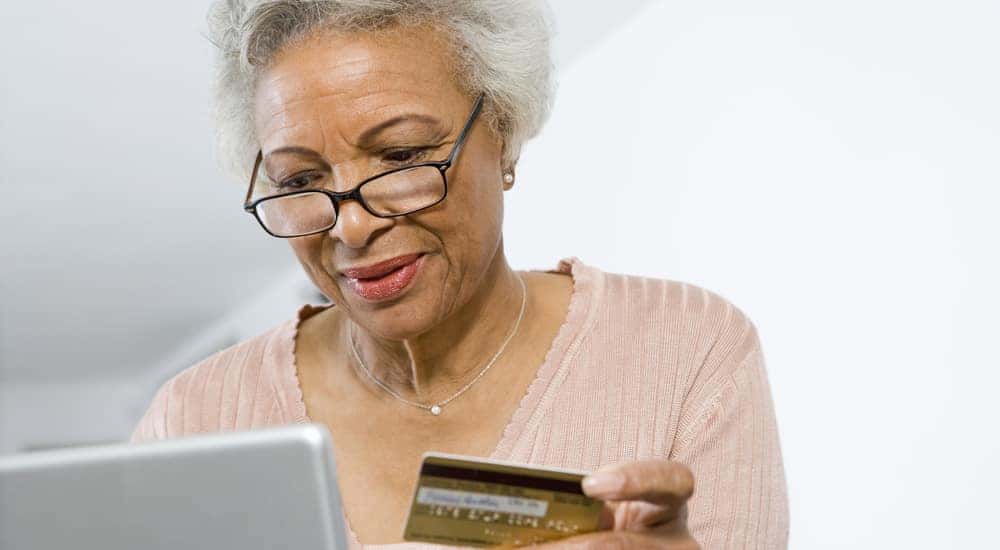 Have you always dreamed of the perfect car for you and your family? It would have all of the features and accessories that you need. It would come in your exact color choice that the manufacturer offers. Well, now you can shop for a new car and get what you want. online.cars is a fresh, innovative way to sell cars. While Walt Sweeney Ford has an impressive inventory of vehicles, a brick-and-mortar dealership can't compete with the nationwide inventory afforded by online.cars. If you and your family are searching for a particular vehicle for your needs, it just might not be available at a traditional dealership. Rather than compromising on the specs, trim, or item on your wish list, such as color, packages, and specific features, visit online.cars where their personal sales shoppers will conduct a nationwide search for you and help to find your particular vehicle.
Own your business
Perhaps you own your own business and need to carry your tools and other assorted equipment to your customers' homes or building sites. Carpenters and plumbers prefer particular types of pickup trucks with certain capabilities because it allows them to easily carry long pipes or stacks of lumber. When specifying a vehicle with online.cars, you'll be able to choose the vehicle's bed size, cargo capacity, and interior cabin function.
Outdoor enthusiasts
Have you and your family begun to enjoy the great outdoors and off-roading? If so, you might not find the particular vehicle for your situation at a local dealership. Turn to online.cars to pinpoint a rugged truck or SUV. You'll want to find a vehicle that has the power to get you and your family over rocky roads, muddy paths, narrow backcountry lanes, and snowy fields. Ask online.cars to find a vehicle with a roomy, comfortable interior for extra gear or a hunter's Labrador retriever, air conditioning or heat for outdoor weather, outlets in the front and back for electrical supply systems, and 4WD. If you're a proud hunter and want to drive a vehicle that shows off your vocation, locate a truck specifically decorated with camouflage. Some families opt to use their vehicle as a covered tent for the family; in that case, you'll need to research which vehicles will accommodate a certain amount of people in the cargo bed.
Facing a mid-life crisis? 
Some consumers who have chosen to use online.cars are people who are facing a mid-life crisis. During their entire life, they've always wanted a specific sports coupe to drive. Now is the time to find it. Have you always dreamed of owning that shiny bright red sports car but could never find it at your local dealership? Now you can with online.cars. Maybe you and your spouse are empty-nesters and can choose a cute two-seater vehicle that was never practical before.
Special needs vehicles
If your family is in need of a particular vehicle to transport a child or grandparent who is ill or disabled, you'll have certain cars that work best for your situation. You might need cargo space for a wheelchair or the ability to add a lift. online.cars is dedicated to finding the right vehicle to make your travel and vehicle adaptation easier for people with special needs. Perhaps a certain crossover can be equipped with gentle ramps or lifts.
Towing a boat or camper 
Certain pickup trucks are the perfect way to get your camper or boat safely to its final destination. It all depends on the size of your boat or camper and how much power and cargo space your vehicle can handle. Make sure that the vehicle can be equipped with a hitch. If you are bringing along rafts and fishing rods, you'll want to designate that the truck or SUV or crossover has plenty of space for those accessories.
Pet friendly
So many families in the U.S. own a pet and they like to take their pet with them to the store, to run errands, visit dog parks, the veterinarian, or a nearby spot to just explore. You'll want to ensure that your vehicle can adequately handle whatever size your pet might be. If you take your pet in a crate, make sure that your new vehicle can fit it in the trunk or back seat.
Let's go on a trip!
Do you and your family like to take road trips? If so, you know it's important to have a practical car for your trip. You'll want to find one that gets great gas mileage, has an abundant amount of windows and a sunroof, and plenty of cargo space for your luggage. During your search, you'll want to know how much interior cabin room you have to stretch your legs and what type of infotainment system you'll get for those long hours between destinations.
No matter what vehicle you need, there's no question that using online.cars saves time and stress. When buyers are shopping in person at a dealership, they might make costly, quick decisions on financing or additional products, such as extended warranties. online.car's friendly sales department minimizes that risk. It also alleviates the stress of negotiating in person.
Perhaps you're used to going to the local car dealership and choosing what they have in stock. But it doesn't need to be like that anymore. At online.cars, you'll find a variety of reasons to choose this new method of finding your next vehicle. Our automobile search encompasses the entire U.S.
To assist with your decision, we provide you with a guaranteed CARFAX clean vehicle history. You'll be pleased to know that we offer a three-day/300-mile money back guarantee if you're unhappy with your choice. We will also give you $500 if you find a lower price at any other dealership. Once you own one of our vehicles, we offer a free lifetime mechanical warranty on all of our cars. If you ever need us, we're available seven days and nights for you. And if you refer our firm to a family member or friend, we'll give you $250 M-bucks.