The Top 3 Most Durable Pickup Trucks Ever (You Might Be Surprised)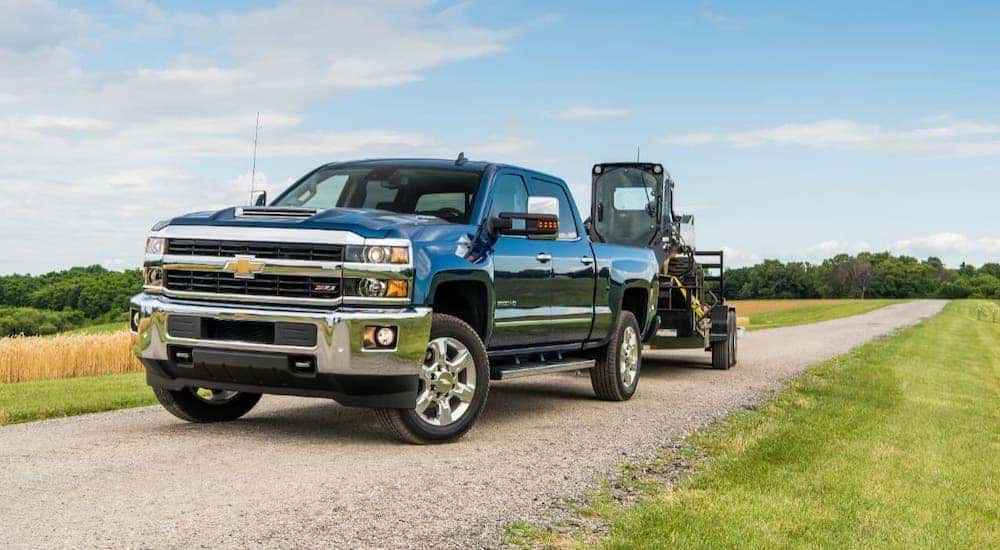 Indianapolis used truck dealers are well-versed in how important it is to stock a large inventory of high-quality options for local buyers. That's because reliability and durability are top-of-mind when shopping for a used truck, primarily due to the long, cold Indiana winters that create some of the country's harshest driving conditions. Even the beefiest rig with the most towing capacity won't work if you can't count on it to start every day and run reliably.
It's typical to look at the big three automakers – GM, Ford, and Ram – and expect to find the highest quality full-size trucks in the industry, but lesser-known trucks, like the Toyota Tundra and the Nissan Titan are great options too. Even Honda has a sleeper hit in the Ridgeline, especially when it comes to reliability and owner satisfaction. We recommend digging a little deeper than the obvious – and keeping an open mind – because statistics don't lie. Some trucks simply last longer than others. Don't always settle for subjective reviews. Look for data-backed comparisons by third-party reviewers – like Consumer Reports and J.D. Power – agencies that take time to gather data over several model years. Their findings are rooted in consistent testing criteria and exhaustive analysis so that you can trust them.
Which trucks earn the badge for the most reliable and durable? Are the options limited to a specific brand, or will buyers have the luxury of choosing from multiple nameplates and sizes? We take a closer look here at some of our favorites and cross-check our list against the findings of trustworthy third-party reviewers, like Consumer Reports and J.D. Power. If they make our list, you can rest assured that they'll get you through the coldest, snowiest Indianapolis winters year-after-year.
Heavy Duty Heft: #3 Chevrolet Silverado
The full-size Silverado line of pickup trucks has stacked up the accolades over its decades of production. It's easy to see why the Silverado made our list because the lineup includes trucks equipped with plenty of durable equipment, like diesel engines and proven structural engineering that stands up to salt and snow a little longer than some of its competitors. Are some sizes more reliable than others?
The Silverado comes in a half-ton 1500 and a heavy-duty 2500HD and 3500HD. Our first highlight in the lineup is the 2500 Heavy Duty three-quarter-ton pickup. If you're in the market for a more massive truck, you can't go wrong with the Silverado 2500HD. It's hands-down the most reliable and durable heavy-duty truck in its class. J.D. Power agrees, awarding it top marks for durability for five years (2005, 2014, 2016, 2017, and 2019). That's more than any of its competitors by a long shot (Ford only received one award. Ram Trucks? Zero). NOTE: J.D. Power did not issue awards in the heavy-duty pickup truck class from 2006-2013.
Even in the largest full-size truck category, the Chevy Silverado wins. The reviewers at pickuptrucks.com rated the 2018 Chevy Silverado 3500HD number one on its list of the best one-ton heavy-duty pickup trucks, citing overall value and performance – including durability – as the main reasons. They put the 3500HD through a rigorous 16-point testing process, and it handily beat its Ram and Ford adversaries. We like that more than one automotive reviewer reached the same conclusion about the Silverado line of heavy-duty pickups, and that's why they easily made our top three list.
Wait, Honda Makes A Pickup Truck? #2 The Honda Ridgeline
People forget about Honda when they're shopping for a pickup truck. We get it – Honda is known for building reliable cars and SUVs, but it's easy to overlook the Ridgeline. That's because it's a quiet category dominator and doesn't carry the same ardent fan base. Ridgeline buyers are value-focused. They want a truck that provides dependability, and they don't care much about perception. Truck Trend reports that more Honda Ridgelines reach the 200,000-mile mark than any other pickup truck on the road. Ever.
According to the editors at MotorBiscuit, Honda Ridgeline owners are among the most satisfied with their purchase when compared with non-Honda truck buyers. Specifically, Ridgeline owners cited roominess and versatility as the primary areas of satisfaction. The mid-size Ridgeline debuted in 2006, and Honda redesigned it for the 2017 model year. Honda targeted its existing customer base in an effort to win market share in households that wanted to add a pickup truck to the fleet.
Beginning with its redesign in 2017, Honda equipped the Ridgeline with a standard 3.5L V6 I-VTEC engine that produces 280 horsepower and 262 lb-ft of torque. At 210-inches in overall length, the Ridgeline is a true mid-size pickup with few competitors in its size range. It offers a max payload capacity of 1,580-lbs and a max towing capacity of 5,000 lbs, which is plenty of capability for pulling small boats or campers.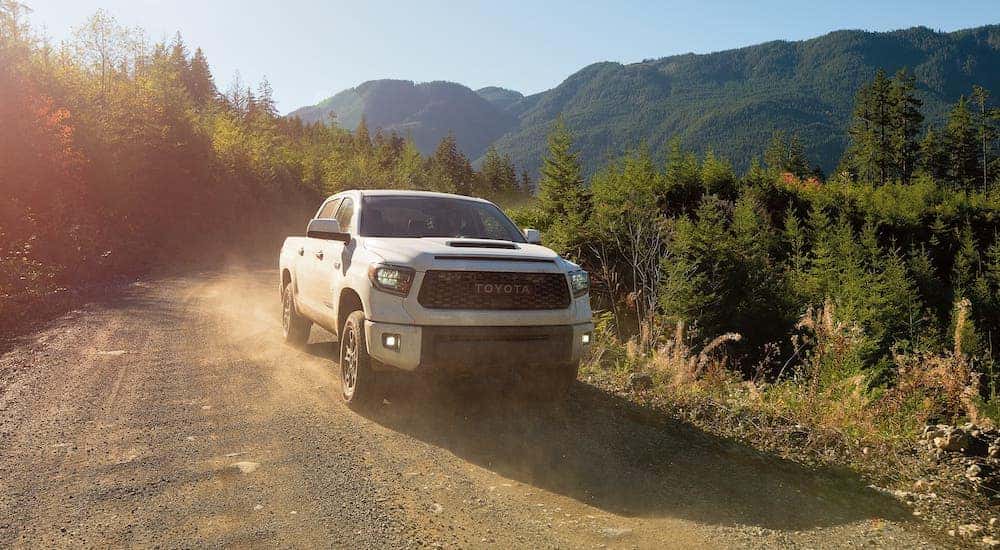 #1 Surprise Winner: The Toyota Tundra
According to U.S. News & World Reports, the Tundra is the most reliable, longest-lasting full-size truck on the market. J.D. Power echoes Consumer Reports' surprising findings, listing the Tundra as the most dependable full-size light-duty truck every year from 2005 until 2015 and again in 2016 and 2019. No other truck appears on their list more. That's nine years of category dominance. It's tough to beat and why you should put the Tundra on your list if dependability, reliability, and durability are essential.
The second-generation Tundra debuted in 2007 and has yet to receive a redesign. That's another big surprise because each of the Big 3 have undergone ground-up redesigns more than once since that time, rendering the Tundra a little bit of an anomaly. However, it means that Tundra is a well-understood design that had all the bugs worked out long ago. And if something does break on your used Tundra, you have an ample supply of affordable parts to fix it.
Buying a Used Pickup
It just goes to show – you can't judge a book by its cover. When comparing trucks for durability and longevity, the winners are pretty surprising. If you're looking for a truck that will last a long time and give you peace-of-mind when it comes to reliability, check out the models we've highlighted above. If your heart is set on a truck that didn't make our top three, don't worry! Most manufacturers offer a significant powertrain warranty (upwards of 100,000 miles), so you're covered for extensive repairs until then.
If you are looking for the best used pickup out there, the team here at online.cars can guide you through all of your options and help you choose a truck that's durable and includes all the equipment and options you want. Remember to first decide how you'll use your pickup truck. Be sure to review capabilities as you're considering your choices because the most durable truck in the world won't do you much good if it can't tow your boat. From there, it's a matter of finding the most reliable model available.
Consider other criteria, like mileage and price, along with durability. Cost-of-ownership is an important consideration, so fuel economy and repair costs (compared with other trucks) are good indicators of what that truck will cost you to own and maintain. We highly recommend doing your research and working with a qualified, experienced sales consultant at a respected used vehicle dealership like online.cars. You can trust an expert to help you drill down and find the best possible option for your specific needs and lifestyle.