There's Plenty to Love From Any Used Toyota Corolla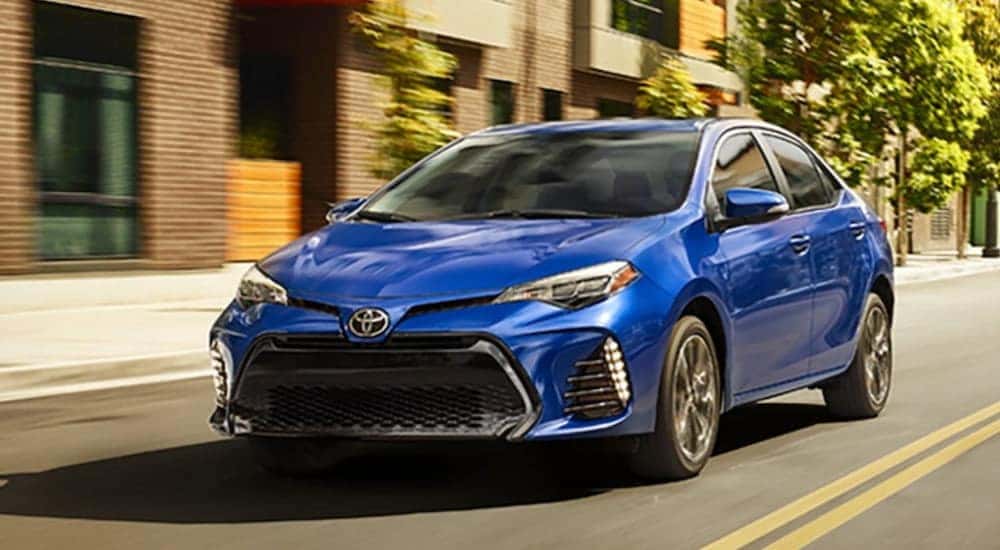 When you shop for a used car you may want to consider one that is especially popular. Why? It means any kind of maintenance will be cheaper because repair parts are readily available. It also means customers have continually returned to that particular vehicle. Most cars do not sell well if the vehicles aren't built to last. Take the DeLorean. Cool looking car, but a total hunk of junk that was likely to break down before ever hitting 88 miles per hour. All the looks in the world won't keep a vehicle selling. And sure, the Toyota Corolla might not have those unconventional doors or the stainless steel body that perfectly matched the 1980s, but the Corolla is one of the best selling vehicles in the world because it is built to last. If you're shopping for used cars in Columbus, Ohio, you really can't go wrong with a used Toyota Corolla. Here are some of the highlights of the different Corollas you might find here at Online.cars.
First-Generation Corolla
Okay, so you're probably not going to find the first several generations of the Toyota Corolla here at Online.cars. The first generation in the market in 1966 and, to be honest, we haven't had many people asking, "Hey, you got any of those 1960s Corollas in stock?". Although if we did you'd probably really dig it. It has a very London spy look to it. No, not James Bond. Mr. Bond driving around a 1966 Corolla would be entertaining. We're thinking more along the lines of Monty Python or Pink Panther.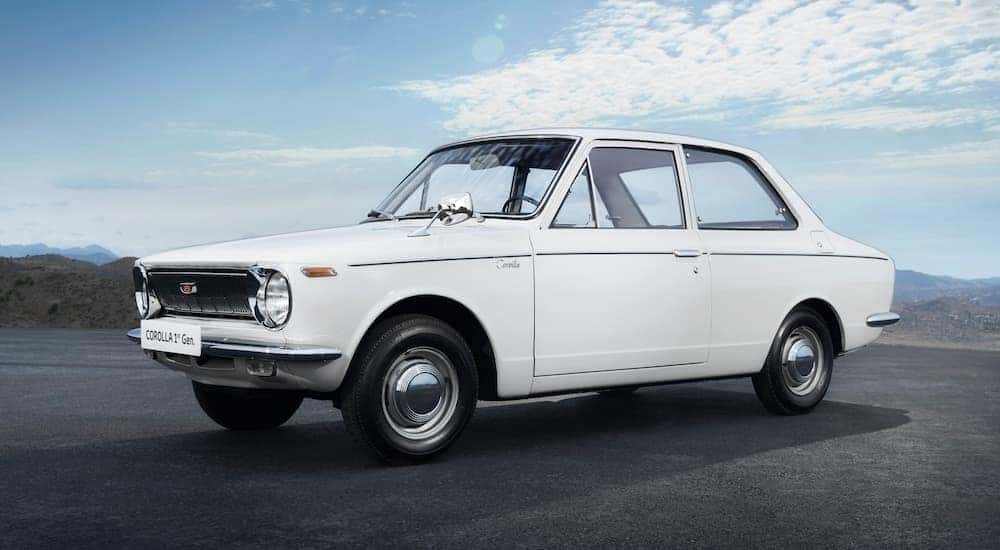 Second-Generation Corolla
The second-generation Corolla came out in 1970. You will find that Toyota refreshes the Toyota rather often. There usually isn't a mid-generation face-lift. Instead, it is fully redesigned. The second-generation takes the familiar look of the first-gen and adds more round features to the body.
Third-Generation Corolla
The third-generation came out just four years later in 1974. This model took on more of the 1970s BMW look. It even has a similar body style and grille. It was available as both a four-door sedan and a two-door coupe. It also featured a 4K engine.
Fourth-Generation Corolla
The fourth-gen Corolla is really where the classic "Toyota look" started to come in. Up until this point, the other generations were heavily influenced by other manufacturers. The fourth-gen, which came out in 1979, offered a longer hood and squared design. It also streamlined the grille and became the first fuel injection Corolla.
Fifth-Generation Corolla
The fifth-gen came out in 1983, although it again shared a similar body style with the Chevy Nova (although these were also sold as the E80 Sprinters, although the Sprinters used pop-up headlights). Front-wheel-drive became the standard drivetrain on the Corolla.
Sixth-Generation Corolla
The sixth-gen Corolla is one you may now still see driving around from time to time. It very much shares a similar body style as the Camry (only slightly smaller, especially in the rear). It also featured a rather unique all-wheel-drive All-Trac design. This is very similar to the Toyota Tercel AWD (which Breaking Bad fans might know as Jessie Pinkman's little red Toyota). In fact, the two vehicles were so similar the Tercel was also known as the Corolla II.
Seventh-Generation Corolla
The seventh-gen came out in 1991 and started to bring back the curved design. It basically looks like you took the sixth and just sanded down all the hard edges. However, it maintained much of the same features found under the hood of the sixth-gen.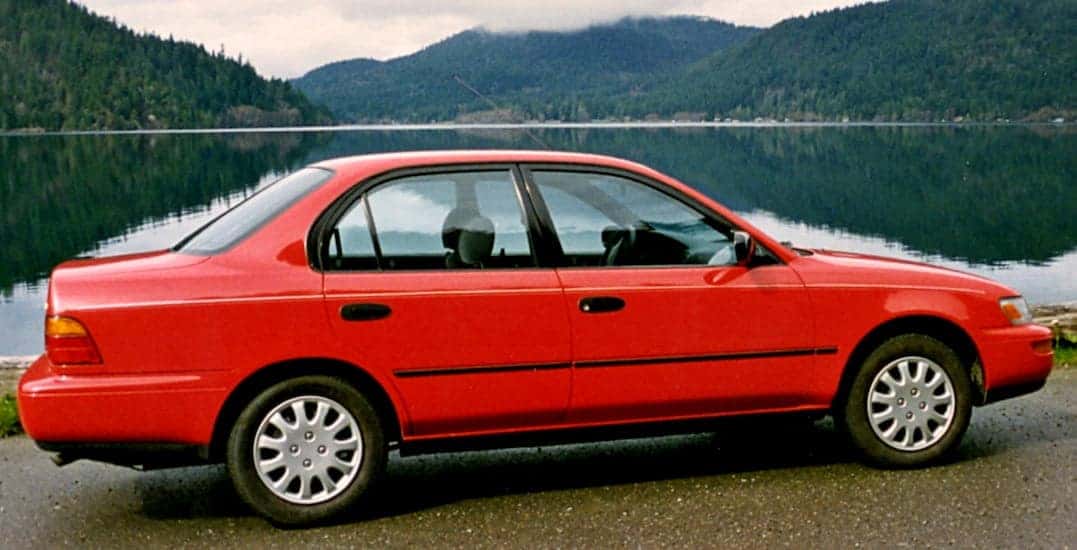 Eighth Generation Corolla
Four years later, the eighth-gen came out in 1995. The non-Japanese versions used a 1ZZ-FE engine, which made it the first Toyota aluminum engine and aluminum cylinder heads. This helped make the car lighter, although it didn't officially make it to the United States until the 1998 model year.
Ninth-Generation Corolla
The ninth-generation officially went on sale with the 2000 model year, although it didn't make it to the states until 2002 with the 2003 model year.
Tenth-Generation Corolla
The tenth-gen Corolla bulked up its size, giving it a taller ride and a slightly more aggressive stance. It also had a wider stance, so if you're looking for a sedan that can better handle the wet or snowy roads in Columbus, it's best to go with the tenth gen over the previous generations.
Eleventh-Generation Corolla
Going on sale in Japan in 2012 and eventually worldwide, the eleventh generation saw a number of new engines, including a 1.3 and 1.L I4 engine. Toyota also released it as a 1.5L hybrid model as well. During this generation, a hatchback version made its debut in the United States called the Corolla iM (hopping on the Apple bandwagon with the lowercase "i").
Twelfth-Generation Corolla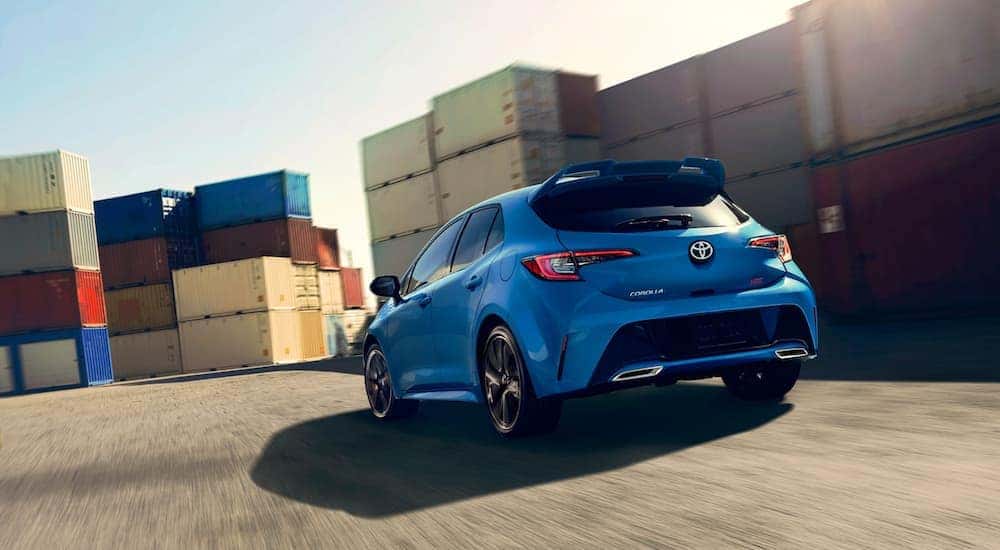 The hatchback came out in full force with this edition. Toyota had seen success with its Prius hatchback models, so it decided to go all-in with the 2020 model year. It also came out with a full hatchback. 2020 models feel more like a sports car or a luxury car instead of an affordable sedan.
Currently, Toyota is in the middle of its twelfth generation, so if you're shopping for a used Toyota, do note that models starting with 2018 are in the current generation. Of course, because Toyota likes to put out a new generation every four to six years, there's a good chance Toyota will announce an updated Toyota is coming out in the next year or two.
Starting with the 2020 model year, Toyota released both hybrid and plug-in hybrid models for the Toyota Corolla. Toyota has been slowly rolling out hybrid and plug-in hybrids to its entire vehicle lineup. While you won't find hybrid plug-ins available just yet on the used car lot, if you want another year or two, these models will start rolling in.
No Trouble Finding A Used Toyota Corolla
You won't have any trouble finding a used Toyota Corolla. This will help keep prices competitive, which is great for you. In fact, in the United States, the Corolla has sold more than 300,000 units every year since 2012, and there has never been a model year since before 2000 that sold less than 200,000 models. In fact, in 2018 alone, Toyota sold more than one million units worldwide of the Toyota Corolla. In fact, the Toyota Corolla is the most sold vehicle in the world
The Corolla is a Great Choice
When you want a used car, you probably want a safe, reliable car. You don't want something that's going to break down or implode the moment you drive it off the lot. The Toyota Corolla is the perfect used car that will always satisfy your needs. When it comes to reliability, that is a very, very good thing. And don't worry, while we never know what kind of cars are going to make their way to us at Online.cars, we're confident we'll have at least one used Toyota Corolla here in stock for you to check out. So check out our wide selection of used vehicles today.