Three Popular Pre-Owned Cars from Kia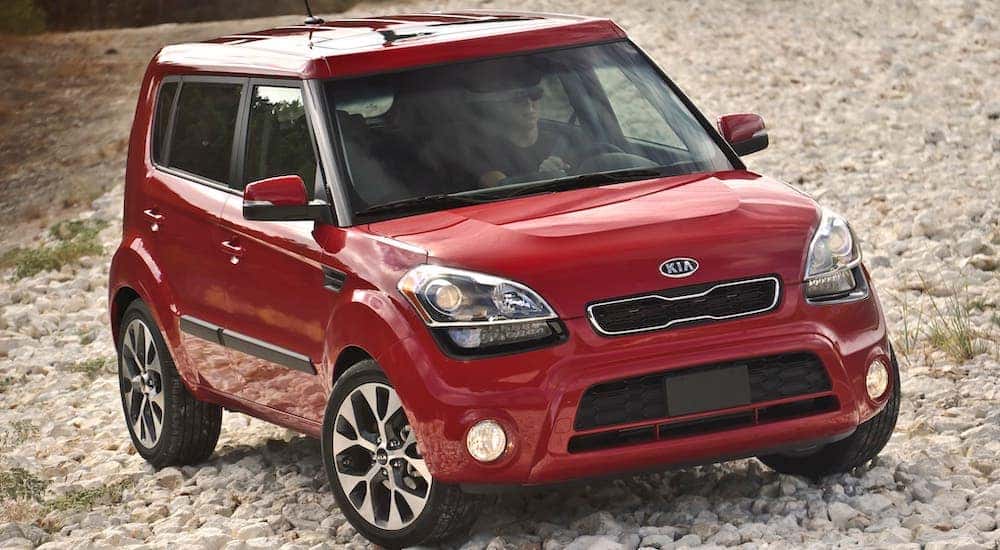 Are you tired of searching the lots of Columbus used car dealers? Then you should give us a try. At Online.Cars we have a wide variety of used cars of all types that we can deliver to your location. And unlike with other used car dealers, where you never really know what you are getting, every car we sell is guaranteed to pass the rigorous CARFAX inspection. On top of that, we offer a lifetime mechanical warranty at no charge. However, we know that looking through our massive inventory of used cars can still be a time-consuming task, so here are some details on three used Kia models that have been popular with our previous customers.
Practical and Safe – The Kia Soul
The Kia Soul is one of the manufacturer's most popular and most unique vehicles. Classified as a small SUV, the little vehicle resembles a box on wheels. However, it has been a hit ever since it first went on sale back in 2010. Although the Soul may not be one of the fastest or the prettiest cars on the road, it is by far one of the most practical. Right now, the second generation of the Soul is widely available on the used car market at extremely affordable prices. These cars were released in 2014 and improved on the first generation with a nicer interior, more features, and slightly more powerful engine options.
The first thing you will notice on seeing a Soul in person is its small size. At only 163" in length, there are not many four-door vehicles smaller than it. However, do not let that scare you off, because the Kia Soul has what would be considered a roomy interior even on a much larger vehicle. Not only does the Soul offer nearly 40" of headroom for both the front and back seats, but the second-row legroom is an incredible 39." There are some midsize SUVs that have more cramped rear seats. Further, this does not come at the expense of cargo space. With the 60/40 folding rear seat in place, the Kia Soul has a very usable 24 cubic feet of room for luggage or other items. And if you need to transport something larger, the seats fold down for a cavernous 61 cubic feet of cargo space.
Another aspect of the Kia Soul that belies its smaller stature is its excellent crash safety rating. Ever since the first generation was introduced in 2010, the Soul has been chosen as an IIHS Top Safety Pick (technically, the 2017 model year did not receive this designation, but that was because of IIHS rating changes rather than any deficiencies with the Soul).
Finally, on top of being affordable to purchase, a used Kia Soul is cheap to operate. The fuel economy is relatively good for all model years averaging about 24 MPG in the city and 30 MPG on the highway. While this does not reach the level of small economy cars like the Honda Civic, let alone hybrids like the Toyota Prius, it is noticeably better than the the compact SUVs that the Soul competes with in terms of interior room and cargo space.
At Online.Cars, we fully recommend a used Kia Soul to anyone who is not afraid to be different and who is looking for an affordable and extremely practical vehicle.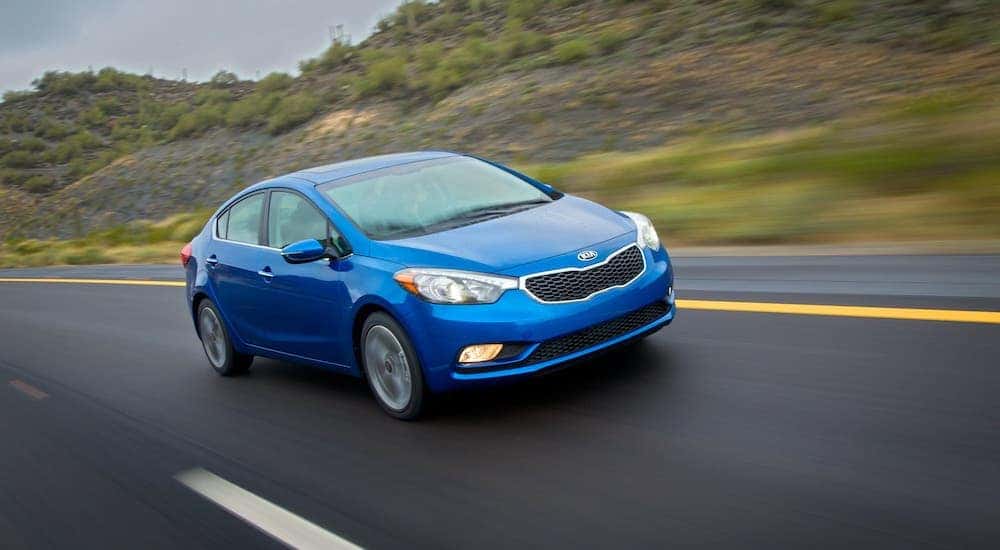 Efficient and Sporty – The Kia Forte
If you want something a little more traditional than the Soul, then a used Kia Forte might be the vehicle for you. This compact car is available as a four-door sedan, five-door hatchback (the Forte5), and two-door coupe (the Forte Koup), giving you plenty of options to get the car that best fits your needs. Although it lacks the roomy interior and the large amount of cargo space found in the Soul, the Kia Forte offers a more stylish look, sportier handling, and better fuel economy. As with the Soul, the second generation of the Forte was introduced for 2014 and is currently the best deal on the used market.
Fuel economy for the most efficient version of Forte Sedan is an excellent 31 MPG in the city and 41 MPG on the highway (this was for the 2019 model). If you opt for the slightly heavier and less aerodynamic Forte5, then fuel economy ratings will drop. However, even the lower fuel economy ratings compare favorably to its competitors and make a used Kia Forte a great choice to save money while commuting or traveling. And despite being an economy car, spending long periods of time inside a Kia Forte will not be an unpleasant experience either.
The interior is well-designed with soft-touch materials, and a large number of modern features are available, including satellite radio, one-touch power windows, and plenty of USB ports. The large trunk also offers nearly 15 cubic feet of cargo space, and if that is not enough for your needs than the hatchback is always an option
Mechanically, the Forte can also be fairly exciting for an economy car. While the base 1.4L engine used in 2014 models that got up to 148 horsepower engine is unremarkable for the segment, the larger 2.0L 173 horsepower engine can be a fun choice for the lightweight car––especially if you combine it with the manual transmission option. However, the Forte really takes off in its SX trim (unfortunately only offered on the Forte5 and Koup). This version comes with a 201 horsepower turbocharged engine that will have no trouble competing with a Volkswagen GTI or a Honda Civic Si.
All in all, we believe that a used Kia Forte is a worthy rival to more common vehicles like the Toyota Corolla or Ford Focus. Not only does it provide a similar feature set, fuel economy, and level of performance, it does so at a lower price point––especially if you are shopping for used cars in Columbus.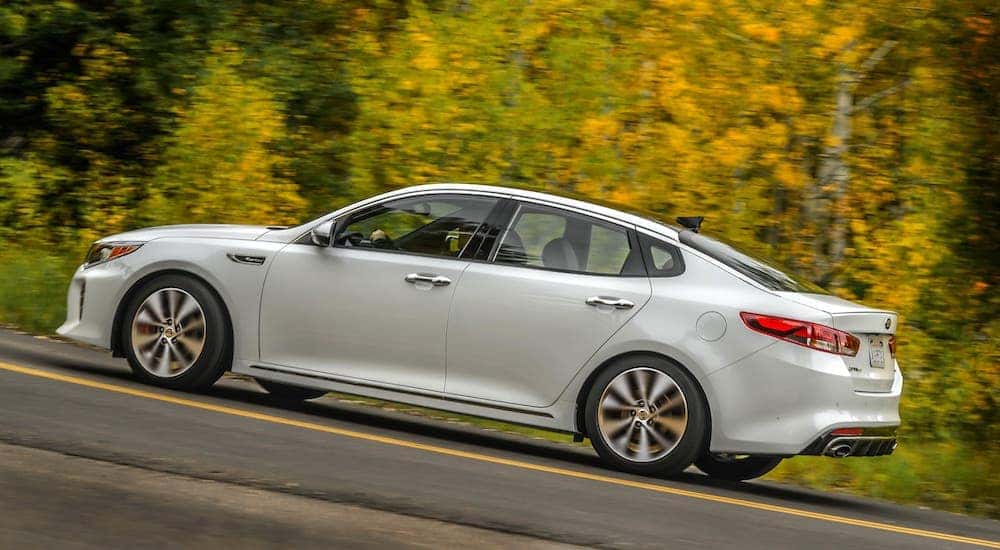 Stylish and Luxurious – The Kia Optima
However, we understand that as a compact car, the Forte might be too small or simple for your needs. If that is the case, then take a look at a used Kia Optima. This well-appointed midsize sedan does a good job challenging established models such as the Toyota Camry or Chevrolet Malibu. The fourth generation of the Optima was released for 2016, and although it is somewhat more expensive than the Kia Soul or Kia Forte, the feature set of the Optima makes it a great deal for a used car.
The fourth generation Kia Optima has been an IIHS Top Safety Pick + (the organization's top rating) since it was introduced in 2016. This is not only because of the vehicle's flawless record in crash testing but also because of its advanced automatic emergency braking system. Fuel economy on the 2016 Optima is also superb at 28 MPG in the city and 37 MPG on the highway, for a combined figure that is actually better than that of the smaller Forte. Still not good enough? Then take a look at the Optima hybrids and its 35 MPG in the city and 38 MPG on the highway. Fuel economy only went up from there, for 2020, the Kia Optima gets an estimated 40 MPG in the city and 45 MPG on the highway.
However, the Kia Optima can also be more than a boring, safe, and efficient car. As with the Forte, the Optima has a much more powerful sport trim. In this case, the Optima SX comes with a turbocharged 245 horsepower engine that gives it no trouble passing at high speeds on the highway. And to top it off, this more powerful engine actually gets better fuel economy than the base engine.
When you are ready for your next new car, truck, or SUV, check out our inventory on Online.Cars. We would love to help you find a vehicle that fits your needs. The best part about us, you don't have to leave your house to find your next new model, the entire process is completed online.