Top 10 Most Reliable Used Cars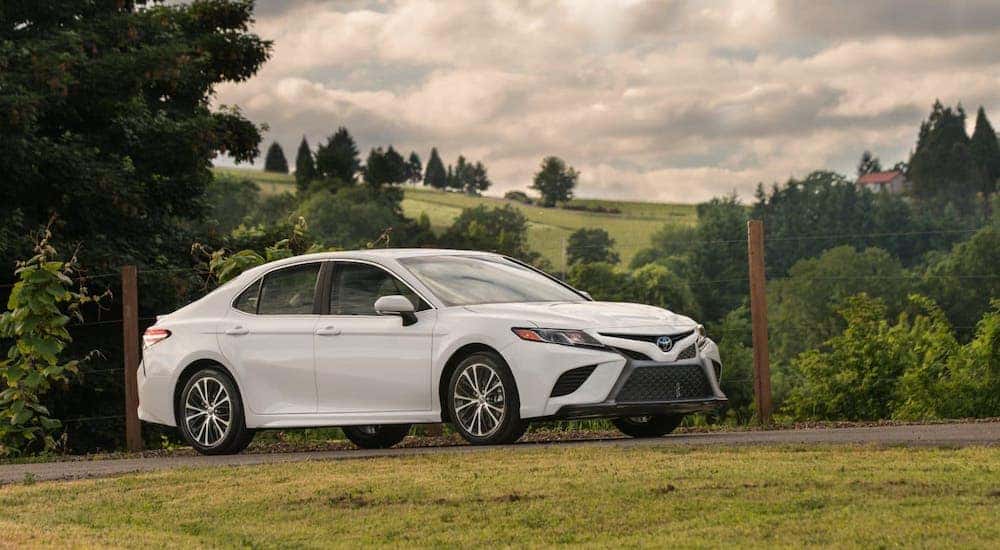 A used car represents fantastic transportation value that you can find on dealership lots or even at an online car dealership like ours. When you find a used car whose prior owner maintained it properly and that has relatively low miles on it, that car can provide many years of good, reliable use. And when it comes time to replace it, you even have a good chance of recouping most of your initial investment – something that is never possible when buying a new vehicle. But what are the most reliable used cars to look for?
Some common elements add up to a great used-car value. A strong engine known to last for hundreds of thousands of miles when maintained correctly is the biggest factor. You also want a strong transmission that is relatively affordable to keep in good shape. The car must also have good electronics that ensure the lights, climate control, and any luxury features remain in proper working order.
Reliable used cars must be affordable to maintain with lots of factory and aftermarket parts support to keep the cost of repairs reasonably low. Whether you pay for a used car outright or finance one, the insurance costs are almost always lower than when buying a new car. Affordable parts and quick maintenance and repair times make it more affordable to keep good used cars in great running condition. With a better idea of what qualifies as a great used car, here are 10 of the most reliable used cars that you might find at better through an online car dealership.
1. Toyota Camry
The Camry is one of the best-regarded vehicles ever built. It has a solid reputation for reliability, great fuel economy, and providing a quiet and comfortable ride. Seating for up to five with a potent four-cylinder or V6 motor provides excellent power to weight.
2. Honda Civic
Honda introduced the world to the Civic in 1973, and it has become one of the best-selling cars on the planet. The compact car provides exceptional gas mileage with a surprisingly potent motor that delivers even more fun in turbocharged models. Lots of aftermarket support makes it truly customizable.
3. Ford Fusion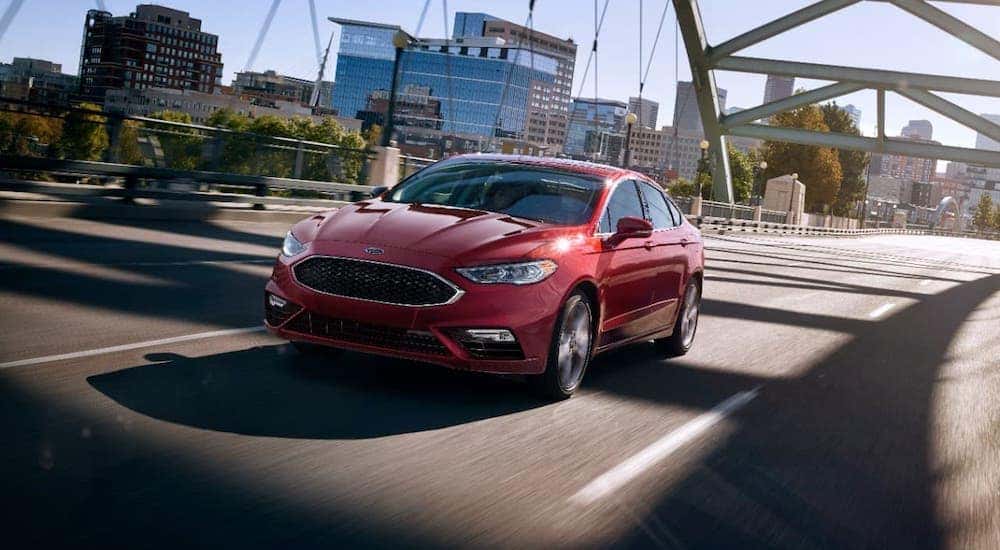 Ford, in 2005, replaced its very popular Taurus model with the Fusion, which initially was a mid-sized sedan but now has grown to full-size status. Several model years have won car of the year awards due to its excellent quality, reliability, and driving range. Newer models benefit even more from safety advancements that make the Fusion a truly great family car.
4. Chevy Malibu
Chevrolet subjected the popular Malibu midsize sedan to a complete makeover in 2016 that greatly improved its looks, performance, and handling. The Malibu seats up to five and offers two turbocharged motors to deliver fun and excitement. A stock 1.5-liter four-cylinder engine provides up to 29 MPG while a turbocharged 2.0-liter four-cylinder with an eight-speed automatic transmission delivers even more power to the front drive wheels.
5. Lexus LS
The Lexus LS debuted in 1989 and established the luxury car wing owned by Toyota as one of the best around. Using the reliable platform already created by the Camry and other popular Toyota models, the Lexus LS quickly affirmed its position as a great luxury car value. The Lexus LS underwent a significant design change in 2007 that put a very potent 4.6-liter V8 under the hood to make it perform as well as it rides with 380 horsepower on tap. Recent models include a turbocharged 3.5-liter V6 that boosts horsepower and performance while reducing weight and improving fuel economy.
6. Subaru Outback
The Outback is possibly the ultimate Subaru model and handles year-round weather very well with all-wheel drive and a unique Boxer engine. Four doors and a hatchback give plenty of access while seating up to five. The crossover SUV platform mostly got its start with the Outback and has continued to be very popular. Outback models generally provide exceptional reliability and long use life, which makes them an exceptional value.
7. Nissan Maxima
Fitted with Nissan's potent and very reliable 3.5-liter V6, the Maxima offers a great balance of comfort and performance in a full-size sedan. The interior is especially comfortable with plush seating for up to five and excellent onboard entertainment options. Models built in 2016 or later enjoy modern styling touches while older models have a decidedly 20th-century look but with excellent driving comfort included.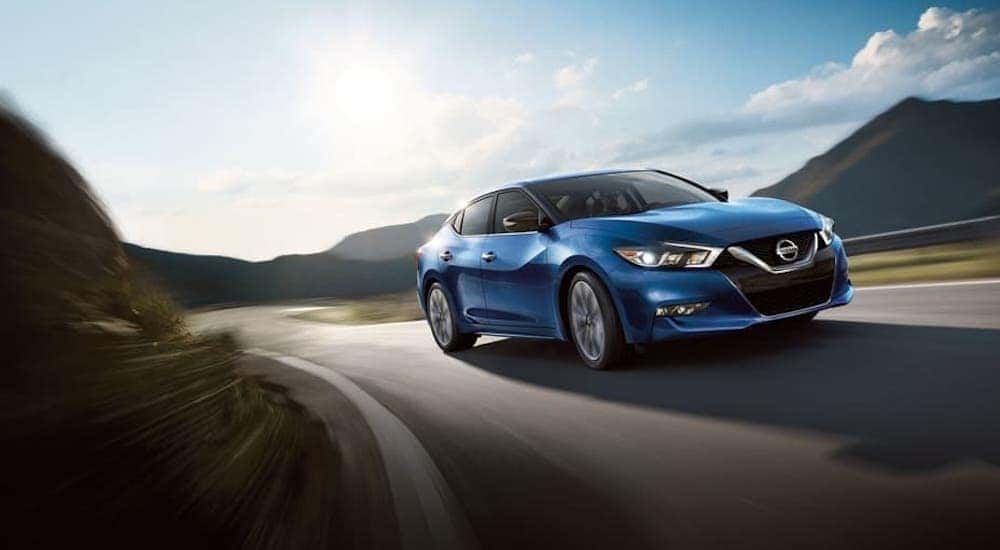 8. Toyota Corolla
A former President of the United States once pondered why struggling U.S. carmakers could not build a Corolla. With four doors, a reliable four-cylinder motor, and excellent fuel economy, the Toyota Corolla is one of two big reasons why Toyota enjoys a stellar reputation for building good, reliable cars that get great fuel economy. A well-matched four-cylinder engine gives decent power while enabling some models to hit 40 MPG on the highway.
9. Mazda6
The 2014 model year gave the Mazda6 a much-needed styling improvement while delivering excellent fuel economy from the 2.5-liter four-cylinder engine and six-speed automatic transmission. Many come with a turbocharger that adds to the performance potential while still getting up to 28 MPG in combined city and highway driving. Quick steering and excellent handling make it a sporty ride. Seating for five and four doors make entry very easy, while a center display enables audio streaming.
10. Hyundai Genesis
The Hyundai Genesis debuted in 2009 and helped to establish the Korean carmaker as a designer and builder of quality cars at affordable prices. The four-door sedan followed up a year later with the very popular Genesis Coupe, which features sporty styling and excellent handling. A potent V6 engine mated to a relatively light chassis makes it a sure winner as does its reputation for reliability. The 2015 editions featured a more modern redesign.
Additional Benefits of Reliable Used Cars
When you find a truly good deal on a great used car with lots of life left in it, you save a significant amount of money compared to buying a new model. A new car, on average, loses about 27 percent of its retail value during its first year of use. So a $20,000 car is worth less than $15,000 after year one, which raises first-year ownership cost by $5,000.
That same car continues losing its value and is worth only about half of its original retail price after three years. Such rapid depreciation greatly increases the annual cost of owning and operating a car, especially after factoring in the price of full-coverage auto insurance, fuel, and maintenance.
Here at Online.cars, we strive to be a great resource for locating deals on the used cars listed above and many other great models. You can search by model year, mileage, and price range in your locale to find the best deals on reliable used cars. The longer you own and drive a used car, the more money you recoup on the initial purchase price. When you find a selection of great and reliable used cars that have low miles and lots of good life left in them, you can enjoy one of the best transportation bargains around – and Online.cars is a great place to start as we can help you locate exactly the car that you want.