Top Reasons to Zoom-Zoom Away From Your Mazda Dealer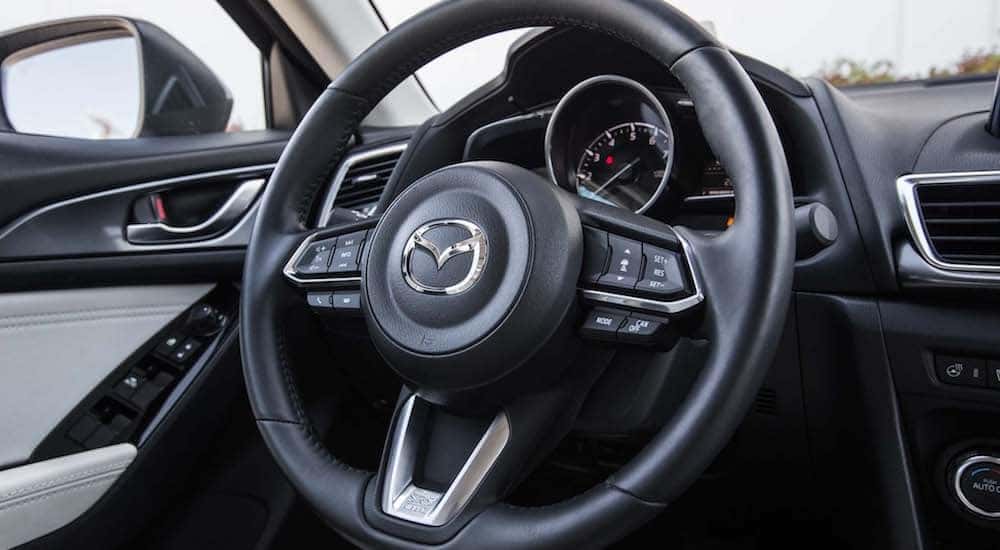 If you want to know whether or not consumers are satisfied with the current state of car buying, a simple Google search will give you more clarity than you ever anticipated receiving. If you type "dissatisfied with my dealership" into the popular search engine, an interesting crop of articles will pop up within seconds. The actual number of results is upwards of one million, with that number growing by the day. On that first page of results, the most interesting and telling of titles include: "Car Salesman Confidential: How to Complain to a Dealership; How to File a Complaint Against a Car Dealership; Survey: Consumers Dissatisfied with How Dealers Resolve Complaints; and How Do I Report a Car Dealership."
If you have recently purchased a vehicle at a local dealership, such as Kings Mazda, then these top-ranked articles may not surprise you. The truth is, more consumers are unhappy with their car buying experiences that are satisfied. To us here at online.cars, that is a major red flag. While we don't believe that a war of Kings Mazda vs online.cars should break out on the streets of Cincinnati – we do believe that it is important for car shoppers to understand that they have options, and are in ultimate control over their car buying journeys.
Zoom-Zoom Far Away From Your Mazda Dealership
We aren't picking on any single dealership because local Mazda dealers seem to be very successful at what they do. But even the shiniest, well-polished dealership has a few hidden blemishes. All it takes is for one dissatisfied customer to voice concern before those unsightly scars begin to show.
Rather than sift through articles outlining advice from prior car salesmen on how not to get scammed, our advice is to zoom-zoom as far away from your local Mazda or other brand dealership as possible, and head online. As much as online dating was first thought to be a strange and dangerous concept, it now represents the most common way for a couple to come together and form a new relationship. Online car buying is mostly the same. Shady classified sites, such as Craigslist, turned shoppers away from purchasing vehicles online, which is a shame. But, just as online dating is generally thought to be a safe way to meet a mate, so has online car shopping transformed into a generally safe practice.
Let's take a look at the top reasons why buyers are fleeing physical dealerships and heading online to reputable car finding services like the one available with online.cars.
Sick of the Inconvenience: There is nothing about car shopping that is considered convenient. Between the limited hours of operation, and the actual physical location – by the time all is said and done, you will end up feeling more exhausted than anything else. Inconvenience is one of the top-ranked grievances that car shoppers have with dealerships – is it at the top of your own personal list?
Tired of the Games: Perhaps your preferred car dealership is close to your home or office, and their hours are more liberal than most other locations. Rather than cite inconvenience at the top of your list of complaints, maybe your major tiff with physical dealerships is the games that they all end up playing. You know, the back-and-forth exchange between well-meaning consumers and commission-driven salesmen. While not all car salesmen operate in this manner, you are more likely to find one that does practice some form of trickery, than one who does not. If you are tired of these silly games, you aren't alone. Pricing games may be a source of fun and entertainment on The Price is Right, but should be left out of car transactions altogether.
Tired of the Lies: One of the more serious problems that invade car dealerships – is deception. It's one thing to play a game to try and get more money out of a deal – but it's another matter entirely to lie and deceive a consumer for personal gain. This isn't just a made up or misconstrued problem, either. Remember that Google search from earlier? Change the terms to "Car Dealer Deception," and half a million results will come up regarding how to deal with this all-too-common problem. Consumers feel as though they are taken advantage of by dealerships, and feel helpless as to what they can do moving forward. Car buying should be a fun and lighthearted experience. Not one that turns into a scam or results in a lawsuit.
Sick of the Limited Options: Even exceptionally rated dealerships are prone to this problem. They can only keep as many vehicles on hand as their physical space allows. This means that you may not be able to find the car you want to buy, which ends up one of two ways: 1 – you buy the car you don't want, and you end up regretting it; and 2 – you don't purchase that particular vehicle, and instead embark on an inconvenient wild goose chase in an attempt to locate your elusive dream car. Either way, the shopper never ends up the victor.
Solve All of These Problems with online.cars
online.cars is the car shopping solution you have been waiting for, and it is available right now to Cincinnati and tri-state area residents. Take all of the hassles and complaining out of car buying, by choosing to head online and take advantage of the online.cars car finding tool. By filling out a simple form, you will be well on your way to finding that perfect car, without having to give it a second thought. The online.cars team will find you excellent options based on the information you provide, and with access to a nationwide database of more than 100,000 new and used cars, there is a pretty good chance that the online.cars team will find you the car you have been looking for.
Don't subject yourself to the inconvenience, games, and deceit that local car dealerships are prone to providing. Instead, turn your car buying experience upside down by going online and taking just a few moments out of your day. The end result will amaze you, and you will never shop for cars the same way again.