Top Used Car Brands The Last The Longest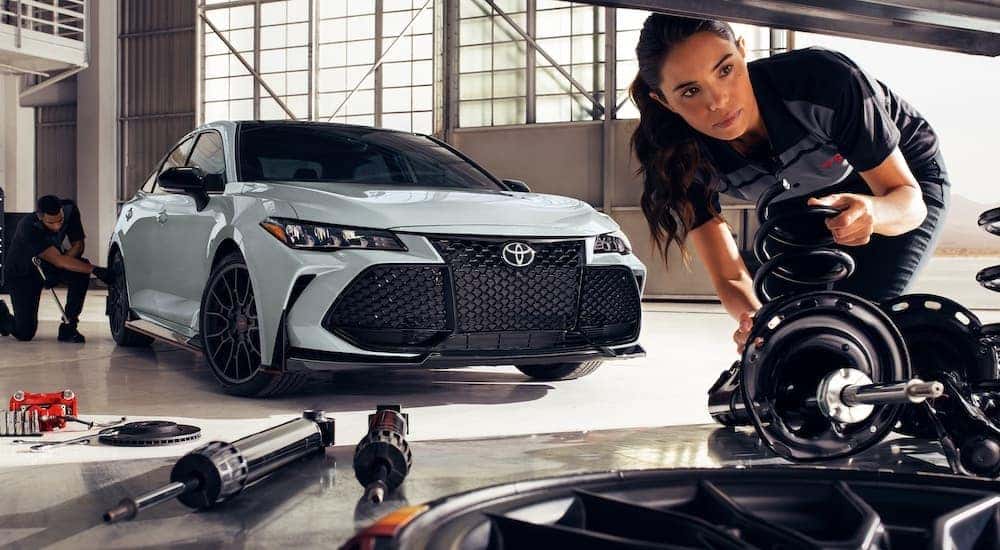 When you're on a budget, a car purchase doesn't happen very often. You don't want to spend lots of time and money in the repair shop either. That's why it's important to buy used cars Columbus, Ohio drivers can count on to last for many miles and years. A good indication of a solid used car is if it can still drive well after 200,000 miles or more. We have a list of car brands that do just that, consistently produce vehicles that are in it for the long haul. The cars that typically last the longest are Toyota, Honda, Chevy, and Ford vehicles.
Since mileage isn't the only measure of a car's success, these brands also have awards for overall dependability. Combine that with good vehicle maintenance, and you are golden for as long as you need. This list will help two types of used car buyers. It will help buyers who want to save money by purchasing a quality used car with higher mileage. Then it also helps used car buyers who want this used car to be a long-term solution. So if you're searching for used cars in Columbus, Ohio, here are some top car brands that produce long-lasting vehicles.
Toyota
It's no surprise that Toyota produces high-quality cars. Buying a used Toyota comes with confidence because you know it's a reliable car with quality features and engineering. So it shouldn't come as a shock that Toyota models are some of the longest-lasting vehicles out there. In a recent study by iSeeCars of almost 12 million used cars for sale, Toyota had the most used cars over 200,000 miles. We frequently see Toyota vehicles with over 100,000 miles on the clock pass through our inventory still running strong.
Toyota is one of the highest-ranked brands for dependability, according to JD Power. This means that as a whole, Toyota vehicles have fewer problems than other vehicle brands. Specific Toyota models that are ranked for dependability and reach 200,000 miles quite easily are the Avalon, Tundra, Camry, 4Runner, and Highlander.
This doesn't count out the other popular Toyota models, though. You really can't go wrong with any Toyota vehicle. Toyota trucks and SUVs often see higher mileage because of being used as a family vehicle or work truck. Toyota cars, like the Avalon, can satisfy both city and long-distance drives for years to come. Based on research and Toyota's long track record, you can trust a Toyota car, truck, and SUV to last a long time.
Honda
Honda is another top brand that produces top-quality models in every segment from SUVs, to cars, to minivans. Not only do Honda vehicles leave the factory lot with quality, but they also keep that quality for a long time and many miles. That high quality has earned Honda awards from groups like Kelley Blue Book and Car and Driver. Honda is also known for its vehicle safety, earning some of the highest ratings from the IIHS and NHTSA. In the same iSeeCars study, Honda ranked second in the number of used cars over 200,000 miles. These accolades speak to Honda's reliability and their models' ability to keep you safe on the road.
When people purchase a Honda vehicle, it stays with them for many years because it gets the job done. The Honda Accord has long been known as a solid and dependable used car. If you're commuting to Columbus for work, a used Honda Accord is reliable and can easily take you over 200,000 miles. For families, the popular Honda Odyssey minivan can certainly achieve some high mileage. The Odyssey has consistently ranked as one of the best minivans in its class, and it didn't get that status with just nice features. The fact that the Honda Odyssey can keep families safe on the road for more than 200,000 miles contributes to its continued success. Any type of lifestyle can work in a Honda vehicle, and you can be confident it can stay with you as long as you need it.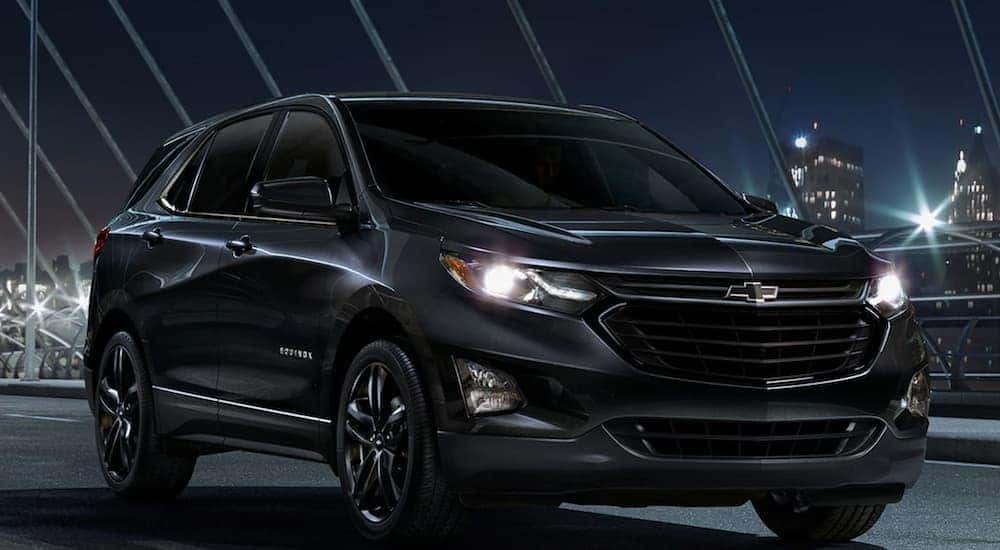 Chevrolet
Chevrolet produces some of the most popular vehicles in the entire automobile industry, like the Chevy Silverado, Tahoe, and Equinox. Undoubtedly, Chevy builds their vehicles to work hard, look premium, and guard their occupants. Chevy vehicles have the accolades to back it up with JD Power dependability awards for many Chevy models, including the Silverado and Tahoe. This means that as these vehicles gain more miles, they still maintain the quality drivers should expect.
The Chevy Silverado and the Chevy Tahoe are built similarly. They both have that truck base that promotes strength and durability. This makes it easy for a family or someone on the job to get longevity out of their Chevys. The smaller SUVs, such as the Chevy Equinox, are also well-known for their versatility and efficiency. Built with the overall Chevy quality, the Equinox is a vehicle that can last long because its flexibility can adapt to the driver's changing life.
If you're looking for a quality used car, especially in the full-size SUV and pickup truck segments, Chevy produces some of the best. Our inventory houses a wide variety of used vehicles that will meet your standards for quality. We can assure you our Chevy inventory supports everything Chevy stands for in their vehicles.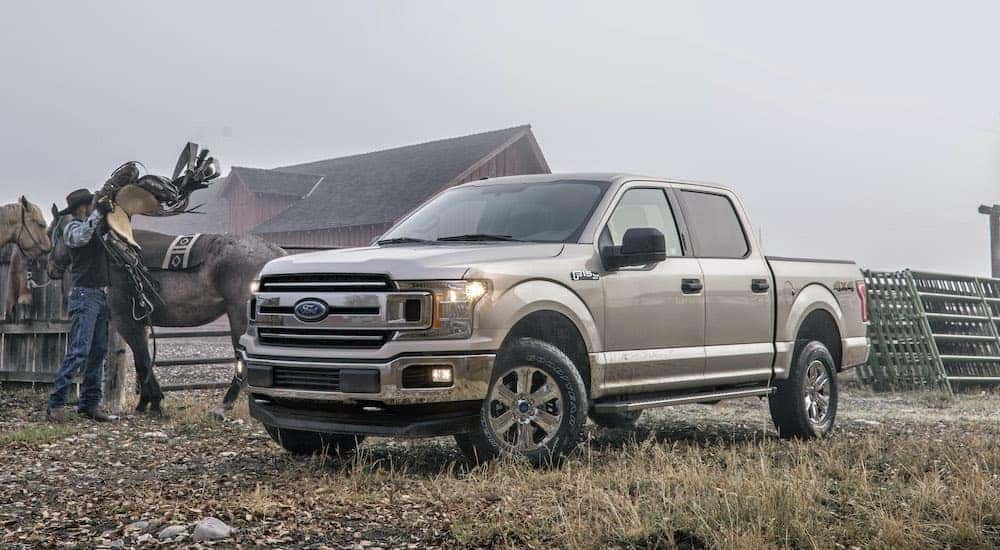 Ford
Ford is known for producing nearly all of its vehicles in the United States. It truly defines an American car. Ford carries a track record with them for hard-working, dependable, and powerful vehicles. Models like the Ford F-150 and Ford Expedition are not only award winners; they are known for routinely lasting 200,000 miles and longer. Ford vehicles have won several JD Power Dependability awards in their segments, and you can stay confident that they will remain reliable as the days and miles accumulate.
Specifically, the Ford F-150 has long been the definition of the perfect pickup truck. It even won the North American Truck of the Year. The Ford Expedition has been around for decades as the ideal family car and earns its own Best Buy Awards from the Kelley Blue Book. The point is, a vehicle brand and model can't win all of these awards without first having a record of longevity. Ford vehicles don't just simply survive either; your Ford model will thrive as it ages down the road.
Affordable Reliability at Online.cars
When vehicle owners have the option to use their vehicle of choice for however long they need it, they save money and time, and they feel satisfied. It can be constant stress wondering if and when you'll need to buy a new car because of system failure. You should buy your next car on your terms. Only when you're ready, not because your vehicle breaks down. The best way to ensure this is to purchase a reliable car that will last a long time.
The vehicle brands listed here consistently produce cars of all different sizes that can last you for hundreds of thousands of miles. Exactly how long will be determined by your driving habits and how well you take care of the vehicle, but you can rest assured that you will be able to find long-lasting vehicles at Online.cars. We want you to be satisfied for years to come with your vehicle purchase, and any of these car choices will exceed your expectations.