What Industry Experts Think of Online Car Buying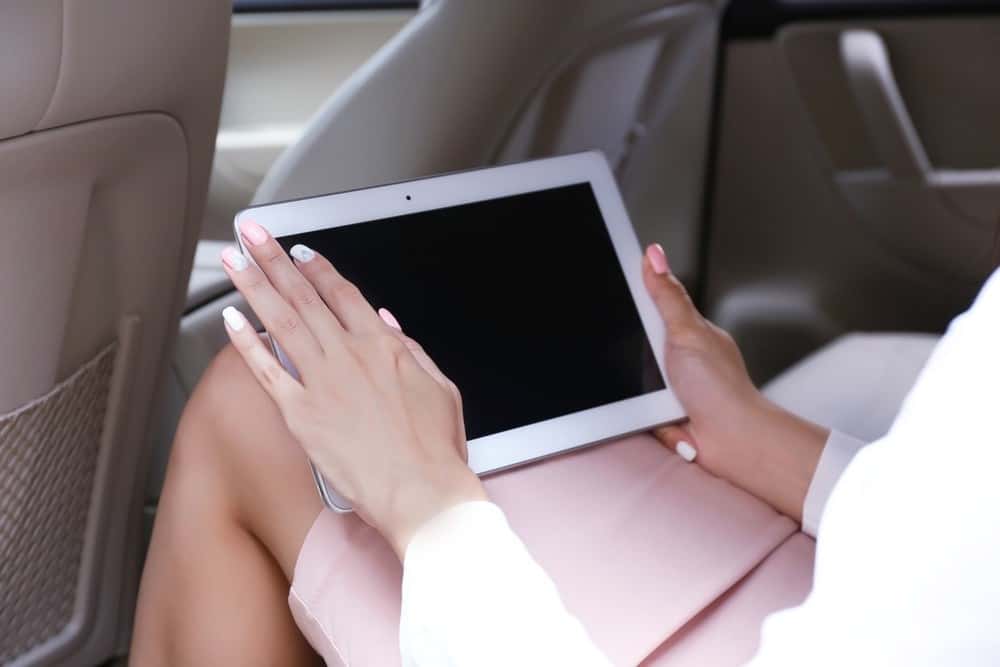 The car-buying process has evolved drastically over the past several decades. Back in the day, potential buyers visited a legitimate dealership to initiate the process, and they'd complete all of the relevant paperwork at the actual facility. When everything was completed, these individuals could expect to be zooming off the lot in their new ride.
Nowadays, the entire buying environment has changed, although this isn't a bad thing for consumers. Rather, the evolution of online car buying has changed the way these individuals approach the entire endeavor. Instead of wasting a day perusing a dealership's inventory, customers can complete around 75% of the buying process from the comfort of their own couch!
Predictably, some dealerships have had issues keeping up with these digital trends, and others have ignored these strategies altogether. Rick Popely of the Chicago Tribune recently sat down with several automotive experts to discuss the ever-changing landscape that is the car-selling industry. These individuals don't all share the same beliefs, but they can at least agree that the industry is rapidly evolving. We've compiled some of the notable quotes below, which should provide you with some clarity the next time you're looking to buy a car online…
For starters, dealerships are seemingly having issues integrating all of their services to the internet. While having all of the applicable resources listed and available on a website would certainly be enticing for the customer, it's just unrealistic to expect a business's web team to create an intuitive, user-friendly site. Often times, in their pursuit of being the top dealer in the area, some dealerships will pump out underwhelming websites. Instead of guiding prospective customers into their business, these websites may instead scare those buyers away.
As Mathew Desmond, the head of automotive consulting firm Capgemini, explains, the inability to take that next digital step could hold some dealerships back. However, he did acknowledge that the industry is doing a significantly better job of catering to these consumers' wants and needs.
"Dealers use technology heavily, and they're quite savvy, but when it comes to the challenge of integrating finance and insurance platforms for credit approval, for trade-ins and appraisals, and being sure that you have the right value for the vehicle, the integration of all those processes so that they work seamlessly for a great customer experience is a big challenge."
Of course, no one understands the intricacies of a dealership's website more than an actual car dealer. Chicago-based car seller Mark Scarpelli discussed the evolution of the industry and how these individual businesses are looking to cater to consumers via digital means. Of course, predictably, he notes that there are several steps of the car-buying process that just can't be replicated online (despite the efforts of these individual dealers).
"We're getting to the point where credit applications can be submitted online to a dealership, obviously a car can be picked out, the price can be talked about and somewhat negotiated either on the telephone, through email or a website. All those functions are evolving."
"We're going with what the customer likes and dislikes. There's a lot of people who say, 'I'd love to be able to buy the car online, but I still want to negotiate' or 'I want to touch and feel that car, and I want to drive it.' Some of those functions can never be replicated online."
Some consumers (and even car sellers) have suggested that the traditional dealerships may be a thing of the past. Instead, the entire industry may orient itself towards the digital landscape, providing customers with maximum flexibility during the buying process. However, Desmond doesn't anticipate such radical changes. Rather, he expects the industry to continue to evolve to serve all of their customers' needs.
"I don't believe there needs to be a replacement for dealers, but there could be more choices in addition to dealers or different types of experiences with dealers," he said.
"There seems to be a symbiotic relationship where the manufacturer produces the product and the franchised dealer network sells and services it. What it revolves around is customer choice, and the industry needs to provide more choice to customers to meet or exceed their expectations."
On the flip side, University of Michigan professor Daniel Crane is seemingly looking for a complete revamp of the entire industry. He believes the entire buying process is "inefficient" and "reduces choices for consumers," citing the long-lasting requirement that individual manufacturers sell their products solely through applicable dealerships. Instead, the professor points to the ever-evolving marketplace (regardless of the industry) as a reason why car sellers should begin to rethink their selling strategy.
"With changing technology both in terms of the cars and in which customers are used to buying more products online, now is a moment when the old business model isn't making as much sense as it once did."
"There are lots of different ways of doing distribution, and every seller has to figure the best way to get its product to market. Having more choice and flexibility is going to incentivize more companies to experiment to find the right pitch for their products. What you ordinarily want to let happen is a competitive process in the market to sort out what is the best distribution method."
To conclude, Crane notes that there are several additional strategies that dealerships could capitalize on as they're looking to compile leads and clients. While digital methods have seemingly been a recent trend, another strategy could soon pop up. Therefore, it's in these sellers' best interest to remain patient and flexible, utilizing a combination of all of these game plans as they look to maximize their profit.
"There are lots of different ways of doing distribution, and every seller has to figure the best way to get its product to market. Having more choice and flexibility is going to incentivize more companies to experiment to find the right pitch for their products. What you ordinarily want to let happen is a competitive process in the market to sort out what is the best distribution method."