What They Don't Tell You About Bad Credit Car Loans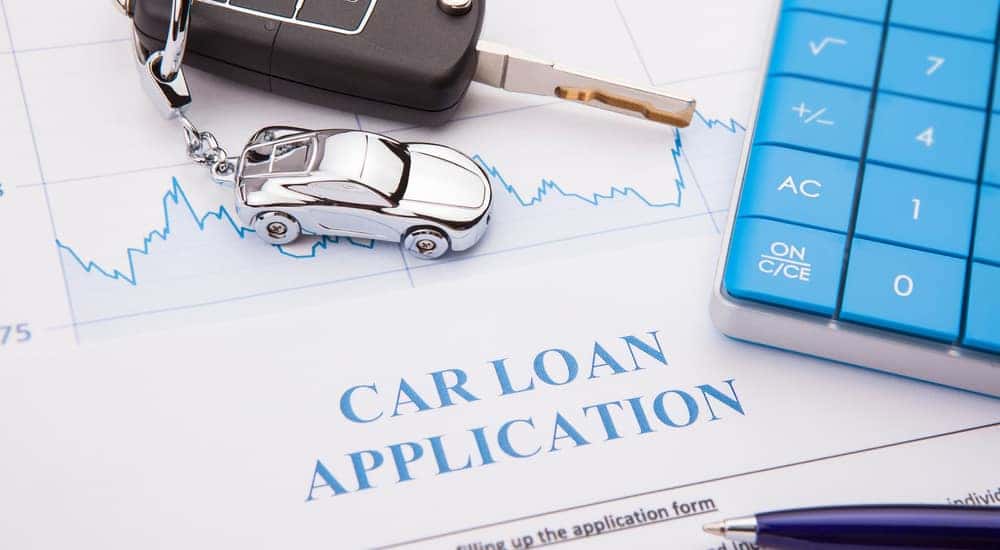 If you're local to the Indianapolis area, you know that there are thousands of dealerships who are ready and willing to finance your next car, even with bad credit. However, there are plenty of hidden secrets about bad credit car loans in Indianapolis that are not openly shared with the public. Read on to find out how these nuggets of information may benefit you in the near future when trying to secure a bad credit car loan in Indianapolis.
Bad Credit Car Loans
For starters, car loans are becoming more and more accessible for a wide range of customers due to the high supply allowance. Dealerships are doing almost anything to get customers through the door and financed, regardless of their credit history.
Although this is typically a good thing, and definitely in the best interest of the customers, it can have some risks associated with it as well. Before entering into an agreement for a bad credit car loan, it's important to research a few major points. This article will discuss the things to watch out for, the programs to take advantage of, and everything in between. Although most of these items are details in the fine print of your agreement, most of us don't actually read the fine print. If you're thinking about accepting a bad credit car loan in the near future, it's imperative that you understand a few major aspects of these loans in general.
5 Benefits of Bad Credit Car Loans
Now that you know that bad credit car loans are more available than you think, it's time to take a look at some of the benefits of this kind of financing. Here are a few of the top reasons drivers appreciate bad credit car loans:
You CAN Get Approval for Financing
Get The Car That You Need
Chance to Improve Your Credit Score
There are a Few Options Available for Bad Credit Financing
Avoid The Risks Associated With a Private Sale
In short, the most important benefit of a bad credit car loan is that you get to have a safe and reliable vehicle. And if you are on-time with your monthly payments, eventually your credit will improve and you'll be eligible for an even better vehicle or lower interest rate in the future.
5 Drawbacks of Bad Credit Car Loans
Of course, if you have bad credit and receive an auto loan, there are some cons associated with this course of action. This is mostly due to the fact that whoever is providing your financing is taking a huge risk on you. When it comes time to secure financing for your next vehicle with poor credit, here are a few drawbacks to consider:
Higher Interest Rate
May Be Required to Have Full Coverage Insurance
May Be Required to Have a Warranty in Place (a pro in the long run!)
Down Payment Will Likely Be Required
The Financing Process May Be a Bit More Extensive
As you can see, nearly all of these cons help to lighten the risk that the loan provider takes on you. A higher interest rate ensures that the bank will get their money back, while full coverage insurance and warranties aim to protect your vehicle (their investment). A larger down payment is a sign of good faith and financial stability to the loan provider and can help lessen the bottom line.
Buy Here Pay Here Programs
If a local dealership offers Buy Here Pay Here programs, do your research prior to accepting one. First of all, these loans will have an exponentially higher interest rate than your traditional loan will. This is due to the fact that there is a very large risk associated with lending to an individual who may have had a rocky credit history. When assuming this risk, dealerships need to plan ahead for the possibility of losing money on a client who can't make their payments. This is where the high-interest rate comes in, and will definitely make a considerable impact on those who make their regular payments.
However, although you'll end up paying more in the long run due to the interest rate, you will also be able to work toward increasing your credit score by making regular payments on your vehicle. This, like any other bill, will positively affect your credit score over time. Although you'll end up paying more due to a high-interest rate, this may be the best option if you're looking for bad credit car loans.
Other Options Include… 
Many dealerships will offer special incentives similar to the Buy Here Pay Here program. Taking advantage of these is always a great idea and an excellent way to get your credit score back to where you want it to be. Many traditional lenders will offer assistance programs that will help you get into your new vehicle despite your bad credit. Although, typically you'll still encounter a higher interest rate simply due to the high risk associated with financing those who have questionable credit histories. The same applies to those who don't have much of a credit history or have no credit history at all. Although those who have bad credit are in a different category than those without credit, it's still a risk for lenders to fund you.
At the end of the day, there is no real way around accepting a higher interest rate on a bad credit car loan simply due to the risk associated with financing individuals who have not had an exemplary credit history.
Hey, Siri! Search the Web for: "Bad Credit Car Loans Indianapolis"
She's likely to pull up a few reputable dealerships and online services that will gladly work with you and your credit history to get you into a new vehicle. However, she won't be able to tell you which ones are going to try to play games with you due to the fact that you have bad credit. This creates an issue for many individuals who are in similar situations to you. What's the best way to handle it? Well, for starters, it's imperative that you're always prepared with information and knowledge regarding the potential issues that may arise.
For example, if you believe that a bad credit car loan, such as Buy Here Pay Here, is your only option, it may be time to go back to searching the web. A feeling of desperation won't help you have a successful car-buying process. Knowing that you have alternative options and that you can definitely attain a loan elsewhere will keep you focused and assertive.
Furthermore, you need to go to the dealership with your credit information readily accessible, or on-hand if you're choosing to purchase through an online service. This helps prepare you and the financing team that will be helping you in choosing the right course of action.
Remember, You Don't Need to Be Intimidated By Auto Loans if You Have Bad Credit!
Don't forget that the car-buying process doesn't have to seem so scary! Although it seems like car dealerships may be "out to get you" if you have bad credit, this isn't usually the case. Many dealerships truly want to help those who have fallen upon hard times and ensure that they are able to drive a safe and reliable vehicle.
Ultimately, shopping for a new car can be stressful enough, especially if you have bad credit. There are plenty of bad credit car loans out there and dealerships who are willing to help you get into a safe vehicle. If you're local to the Indianapolis area, search the web to find excellent options in our area. Likewise, Online.cars can walk you through the process of applying for bad credit car loans in Indianapolis right from the comfort of your own home and will even deliver the car to you!