What You Should Know If You're Purchasing a Vehicle With Bad Credit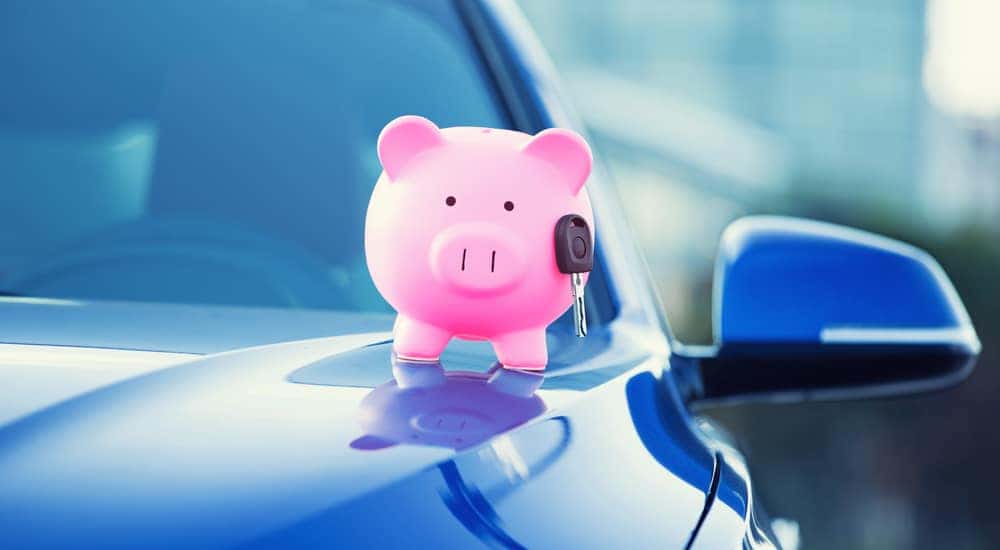 Don't waste your time on traditional dealerships, as they will waste your precious time to tell you "no," that they won't finance you. You're in the same boat of millions of other Americans, and it's a buyers market. Most dealerships will cater to you no matter what because they need to move their inventory. That being said, how you do qualify for an auto loan when you have bad credit? We have all of the answers and will willingly share with you. If you're looking for bad credit car loans in Columbus, we can help! Be prepared to shop with confidence knowing that you're in the "driver's' seat" of this upcoming transaction.
What They Don't Tell You
If you have bad credit, you might think it's impossible to finance your next vehicle purchase. Many drivers with bad credit become nervous of the potential rejection of their local dealerships and instead consider options like a buy here pay here program or private sale. However, many dealerships, like Online.cars, will offer bad credit car loans and will definitely finance those who fall into that category. Although you may face a higher interest rate than drivers with excellent credit, you'll still have plenty of vehicle options to choose from. In addition, Online.cars lets you browse our inventory and get pre-approved right from your computer! With our online dealership, you can complete the entire car-buying process from home.
So, if you belong to the group that's made up of millions of Americans, please stand corrected and take control over the car buying process. There are options out there for you and you definitely don't need to accept a deal that you're not entirely satisfied with.
Some Helpful Tips to Consider
Purchasing a vehicle is undoubtedly stressful and can only be made to be more hectic and confusing when you have bad credit. All that aside, it's imperative to consider the fact that there are other customers who have been in your situation and can provide you with feedback as to how to navigate these difficult transactions. Here are some of our favorite tips for accepting a bad credit car loan in Columbus:
Get someone to cosign with you if possible
Make a larger down payment
Skip the warranties, protections, etc
Shop around
Know your credit score prior to shopping
All of these tips, if taken and used properly, will help you in the long run. If you can, finding a cosigner will absolutely help the terms of your lease and may decrease the amount of interest that the dealership will ask you to pay. This is excellent because, in the long run, you'll be saving money. If you have someone willing to do so, this is a great option. Furthermore, if you have some extra cash saved up, it's always helpful to make a larger down payment than they require. This will ensure that less of the money accrues interest over the life of the loan. Dealerships will often offer a plethora of add-ons, but at the bottom line, driving a safe vehicle off the lot and still being able to pay your other bills is more important.
Additionally, it's important to shop around to make sure that you're getting the best possible deals and that the rates are consistent. If you do so, you'll easily be able to tell if a dealership is asking you to pay too much for your next vehicle.
Lastly, it's vitally important to know your credit score before it comes time to finance. Being aware of your credit score and any negative or positive marks is helpful to both you and the dealership that is helping you secure financing.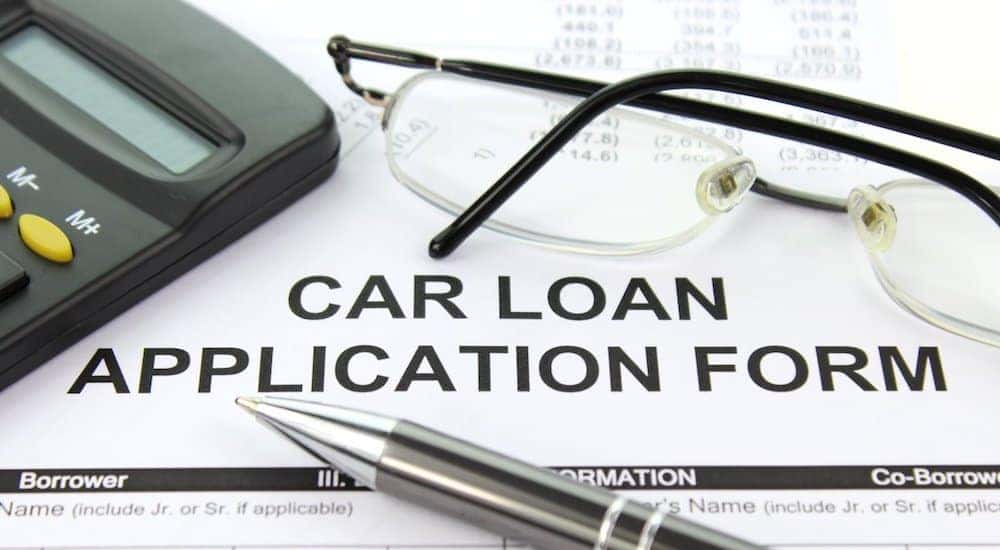 Buy Here Pay Here?
There are plenty of options when it comes to bad credit car loans, especially in the Columbus area. However, one increasingly popular option is the Buy Here Pay Here program, which is available nationwide. This initiative happens when the dealership acts as both the dealer and the lender and will finance your vehicle throughout the life of the loan. This typically works out in favor of those who have poor credit, however, there are a few red flags that should be addressed.
First and foremost, you do not have much flexibility when it comes to rates and terms, due to the fact that you can't really shop around. If you're going to utilize this program, you're going to have to accept the rates that the dealership provides you with. Along those same lines, you'll also be hit with a considerably higher interest rate than you'd see on a traditional loan. This is due to the fact that there is a high risk associated with financing those who have bad credit. The dealership has to assume responsibility for the payments should a customer stop making payments per their agreement. That being said, they charge a higher rate of interest to negate some of those potential costs.
At the end of the day, a Buy Here Pay Here program is a great option for those who feel as though they are out of options. If you're looking for a quick and easy way to find financing, a Buy Here Pay Here program is an excellent resource. However, with Online.cars we can offer reliable bad credit car loans in Columbus which may prove to be more convenient and flexible than the typical BHPH program available at your local dealership.
The Online.cars Advantage
If you're looking to skip the hassle and the games, Online.cars is an excellent place to shop. We revolutionize the way that car buying looks and feels for the customer. In fact, our customers have come to love the entire process at Online.cars. The process is simple, we help you select a vehicle that appeals to you from our extensive inventory of over 1,500 vehicles. Then, we work with you through the financing procedures. If you have bad credit, we are happy to help! Even if you have no credit history, we will work with you to attain financing with a bad credit car loan. Shortly thereafter, we will deliver your vehicle directly to your driveway. This is what car buying looks like nowadays, and to be honest, we can't believe that anyone still wastes their time in a car dealership.
Skip the pressure and the hassle that you typically receive from the employees at a dealership. Forget the stress that you feel while perusing what feels like a small or limited inventory, knowing that you'll have to purchase a vehicle that you don't love. Instead, enjoy the car buying experience and put your bad past experiences behind you. At Online.cars, you'll find everything that you're looking for. The most exciting part is that you can search through our inventory with a few clicks of the mouse. Ultimately, you're going to shop with the dealership that makes you feel comfortable and confident in the experience. If you want full ownership over the entire process, there are no better options than Online.cars. Visit our website today for complete details and to get the process started. You'll be happy that you did.