Which Used Cars Provide The Best Value?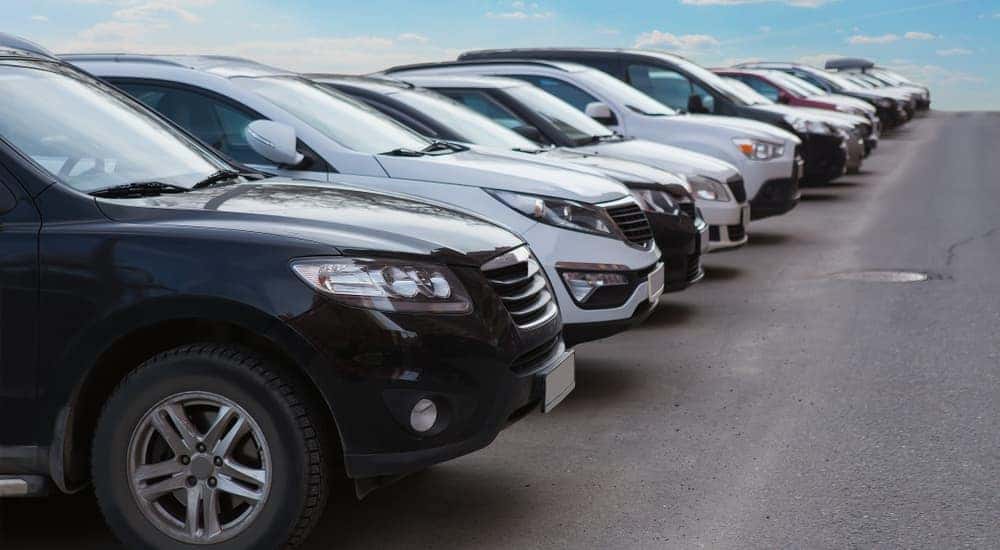 For many Americans, buying a used car over a new one is the way to go as far as saving money while still getting a vehicle that's reliable and trouble-free. Used cars have a lot to offer, as, by the time they get to their new owner, the bugs have been worked out, and the vehicle has been broken in. There's also the absence of quick depreciation in value that comes with new cars. However, to pick out the best used cars, Columbus, Ohio drivers might have a difficult time finding the right model. There are hundreds of vehicles to consider from each model year. Even going back just a few years, the choices are staggering.
With all the vehicles out there, you'll want one that's proven to be reliable, equipped with the features you want, and, most of all, affordable. To hopefully make this process a bit easier, we've compiled some of the best options out there for used cars which provide the most value for your dollar. The models listed below are generally only a few years old and, on average, represent a 40-50% cost savings on the same vehicle if purchased brand new.
Sedans
Even with the rising popularity of SUVs, buyers still flock to traditional sedan models. For many drivers, they don't like the bulk of an SUV or the fact that you have to climb in and out of them. They want the experience of driving a "regular" car and all the trappings that come with it (like a trunk).
Nissan Maxima
Buyers who are seeking a stylish design coupled with a capable six-cylinder engine would do well at looking at Nissan's larger sedan offering. The Maxima's design makes it perfect for families, and adults will love its high-quality interior and technology features, which put it on par with higher-priced luxury sedans.
Mazda3
Consumers love the dynamic handling and sophisticated style of Mazda's sport sedan in addition to its roomy interior and amenities. With the Mazda3, Mazda has brought the handling and performance of its more sporty offerings to a full-size sedan, which can be appealing to drivers who are looking for a little excitement combined with the practicality of a daily driver.
Toyota Avalon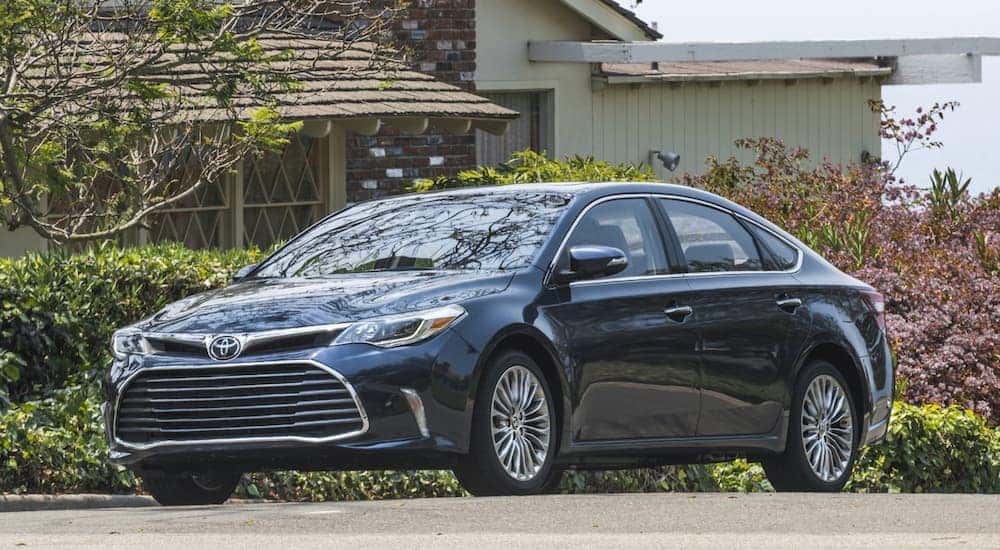 For a large family sedan with loads of room, ample storage/cargo capacity, and comfortable interior, Toyota's Avalon has a lot to offer. Aside from other passenger comforts like a whisper-quiet cabin and rear-seat climate control, the Avalon also comes with a beefy V6 engine that provides enough power to carry the entire family while also offering good fuel economy in return. For new buyers, the Avalon depreciates fairly quickly, but this proves to be a significant advantage for the used car shopper.
Hatchbacks
These smaller (and cheaper) cars offer the perfect mix of sedan handling and the storage capabilities of a station wagon. Many hatchback owners also love their cars for the increased handling and ease of parking in tighter city environments. Whatever the reason, there's no denying the appeal of hatchbacks is strong among drivers seeking performance, utility, and affordability.
Scion iM
While Toyota's Scion brand may be no more, its mission to bring fun and affordable cars to buyers were successful, and the iM hatchback lives on as evidence of this. Even when it was new, the iM was affordably priced, so it's a particularly attractive buy for a used model. Even more so, given that it's packed with features and backed by Toyota's long-standing reputation for quality and reliability. Its petite size is especially beneficial for city-dwellers.
Volkswagen Golf
The German auto manufacturer's classic hatchback offering is a top recommendation due to its sporty handling, high-quality interior, and quick turbocharged engine. If you're someone who truly enjoys the actual experience of driving, the Golf is worth considering. Most models were equipped with automatic transmissions, but some were available with manuals and are worth seeking out for the ultimate VW driving experience.
Hyundai Elantra GT
The Elantra GT's exterior appearance may be deceiving at first, as it looks quite small, but on the inside, you'll find one of the largest cargo capacities in its class, nearly on par with some smaller SUVs. The GT also offers a powerful 173-horsepower engine and many desirable standard features such as Bluetooth audio streaming and heated seats, which make it a fine all-around choice for a used vehicle in this segment.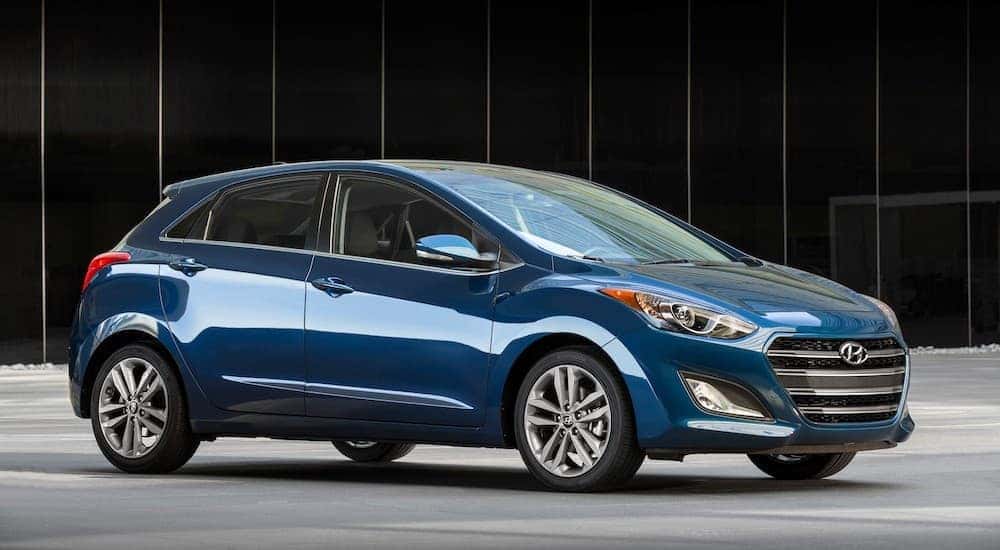 Hybrids
If your highest priorities are maximum fuel economy and eco-friendliness, hybrid vehicles are the way to go. On average, these vehicles can get up to 40-50 mpg combined, while the plug-in models offer larger battery capacity, which allows you to cover more ground on just the electric power.
Toyota Prius
The Prius has long been known as the king of the hybrid vehicles and synonymous with hybrid automotive technology. Selecting a used Prius over a new one won't provide quite the same cost savings as other vehicles on this list, but on average, you can't expect to pay about a third less, depending on the configuration. While the sometimes odd styling of the Prius might not appeal to everyone, there's no denying it's roomy interior and cargo space along with the exceptional fuel economy.
Hyundai Sonata Hybrid
This South Korean automaker has built its reputation on providing on delivering high-quality vehicles that provide exceptional value, as evidenced by the popular Sonata sedan. As with its traditional counterpart, the hybrid version of the Sonata combines a plethora of standard features and a smooth ride with a roomy and comfortable interior. And of course, it also offers the impressive fuel economy of other vehicles in this class. Depending on the model and configuration, the cost of a used Sonata Hybrid could end up being nearly half the price of a brand new subcompact sedan.
Chevrolet Volt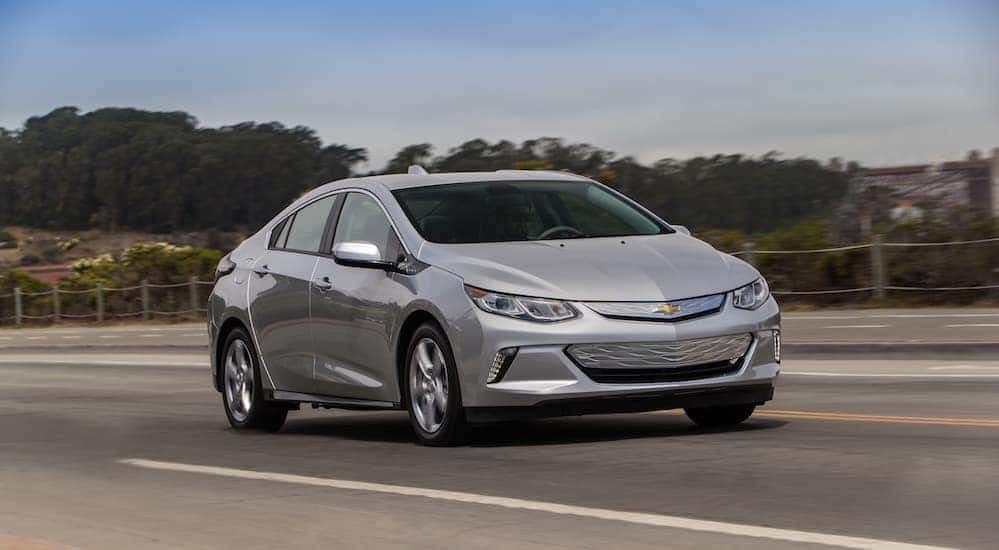 The current second generation of the Volt, which debuted in 2016, improves on the original version, which was introduced five years earlier. A redesigned body structure improves the ride and handling, and a quieter engine provides bigger returns on fuel economy numbers. This version of the Volt also received a much larger battery pack, which on average, offers an incredible 50 miles of driving when just in electric mode. For most daily driving situations around town, that's more than enough energy with the need to use the gas engine. The Volt also features an innovative hatchback/liftgate, which makes getting cargo in and out a snap.
Experience the Online.cars Difference When Buying a Used Car
If you've arrived at the point of moving forward with a used vehicle purchase from online.cars, contact us today for a personalized 5 minute video presentation on how we can help you. One of our professional and courteous Market Managers will take the time to explain how buying from online.cars is different from physical dealerships, resulting in a much more fun and enjoyable car buying experience.
Just imagine your next vehicle being delivered to your home or office in our state of the art traveling glass showrooms, then enjoy the experience of watching it roll out of the showroom into your driveway. Your neighbors will be envious! After you have your vehicle, you'll also enjoy free maintenance as long as you own it, as well as a free lifetime mechanical warranty.
Be sure to schedule an appointment for a video. You'll learn all about this and much more, and you'll see why buying a vehicle through Online.cars is an experience like no other!