Which Used Ford Truck Should You Opt For?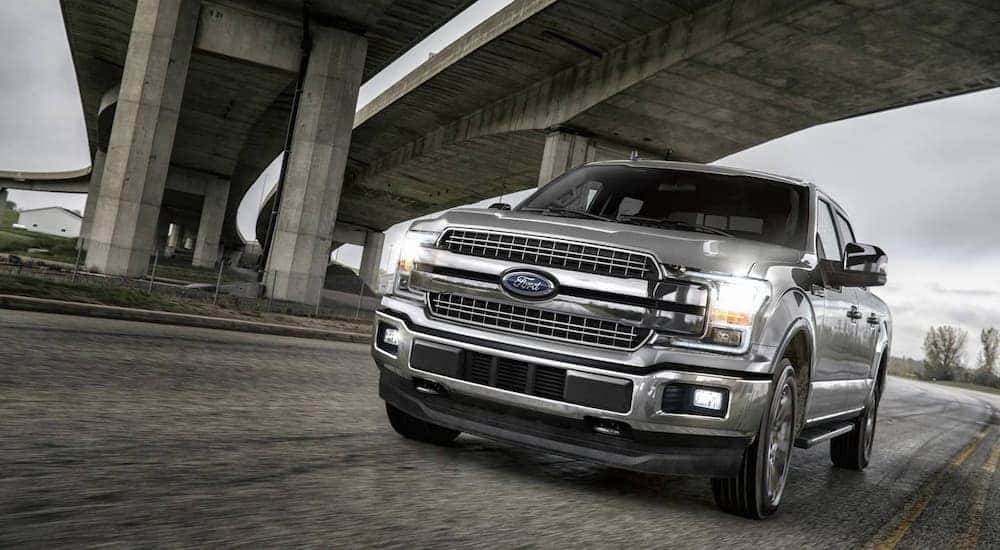 It might sound like an exaggeration, but those seeking used Ford trucks in Columbus truly couldn't make a better choice. The brand is known for its reliability and dependability, so you shouldn't worry about your vehicle's ability to remain on the road. Furthermore, considering how popular the brand's pickup offerings are, it shouldn't be too hard finding a model that fits within your budget.
Of course, the difficulties will come when it's time to zero in on one of Ford's pickup models. Fortunately, regardless of what used option you end up pursuing, you won't make a wrong choice. Furthermore, if you decide to purchase that vehicle via Online.cars, you can also avoid all of the stresses and headaches that accompany the standard car-buying experience. We'll explain the various advantages that Online.cars provides at the bottom of this article, but keeping in mind that you'll have the ability to opt for an optimized buying experience while shopping for your used Ford.
Before we get to Online.cars, let's explore Ford's used trucks. We explored three specific used models that should catch your eye, providing you with some clarity before you start your used truck-buying pursuit.
Ford F-150
This particular model is potentially the most popular pickup truck on the market. Therefore, while a used variation of the Ford F-150 will surely be less expensive than its newer counterpart, it's not like you'll be able to secure this truck for a bargain.
With that said, if you're still motivated to pursue a used Ford pickup (despite the accompanying price tag), then there's truly no better choice than the Ford F-150. For the better part of the past decade, the vehicle has been touted for its dependability and reliability, which is especially important if you're searching for a used vehicle. Instead of having to worry about your recently-purchased truck breaking down in a few month's time, you can rest easy knowing that you should get at least a couple of years out of your purchase.
Furthermore, the Ford F-150 provides a number of advantages and amenities that are simply non-existent in other trucks, putting the model on a tier by itself. Specifically, the F-150 has traditional delivered top-notch interior space, with some variations of the truck promising space for up to five adults. To further optimize the interior space, the F-150 also generally delivers an excellent payload, meaning you'll never think twice about hauling a giant load (or a truck-full of people).
Of course, similar to many of Ford's vehicles, the F-150 has also been known for its performance capabilities. While horsepower and torque numbers generally fluctuate by model year, don't be surprised if you come across some unmatched numbers as you're shopping for a Ford truck. Furthermore, if you're lucky enough to come across a version of the truck that was produced after 2013, you'll also have the ability to take advantage of the smooth and intuitive six-speed automatic transmission, an amenity that will help to optimize the entire driving experience.
To top it all off, the Ford F-150 has generally been considered to be one of the safest pickups in the entire industry. This sentiment has been emphasized multiple times over the past decade-plus, as the vehicle has earned high marks from both the National Highway Traffic Safety Administration and the Insurance Institute for Highway Safety.
So sure, a used Ford F-150 may be a bit pricier than you were anticipating. However, when you consider all of the amenities and incentives that are included in the pickup, you'll understand that the truck is worth the extra cash.
Ford Ranger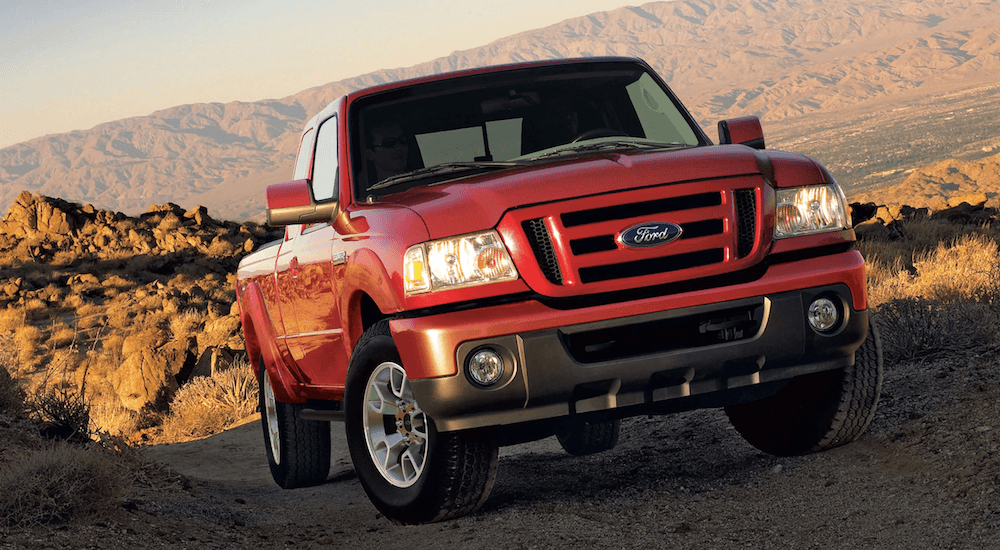 This particular model is increasing in popularity due to its impending return to the Ford lineup. However, those seeking a used truck should opt for the more "retro" route and opt for a Ford Ranger that's pushing 10 years old.
Besides the obvious monetary incentive of pursuing a used truck that's that "old," drivers will also appreciate the vehicle's reliability. J.D. Power consistently gave the vehicle top marks for its reliability, including five stars (out of five) in 2009 and four stars in both 2010 and 2011. Even if your targeted Ford Ranger is a bit old, you should be able to still rely on the pickup for the foreseeable future.
The Ford Ranger certainly isn't known for bells and whistles, as the vehicle is generally vanilla and devoid of any fancy features. However, if you're on a budget, this should only be seen as a good thing. Souped-up used pickups can sell for a pretty penny, so the Ford Ranger provides a worthy alternative for those who are truly looking to stretch their budget.
Ford Explorer Sport Trac
Although an SUV and not in a traditional "truck" classification, this option went through a period where it experimented with a truck bed and became a particularly popular choice, meaning customers shouldn't have any issues finding them during their used-truck search. Plus, when compared to the F-150, the Ford Explorer Sport Trac proves to be the more affordable option.
Of course, while many of the Explorer's amenities and specs prove to be inferior to those of the F-150, this specific model is still a logical choice for those seeking a hulking truck. Engineers have seemingly always been looking to optimize the Explorer's power, so don't be surprised if you end up opting for a variation that includes a V8 engine. You'll want to be a bit wary of the model year, as an older age naturally leads to diminished performance. However, when you consider the reliability of Ford, this shouldn't be something that you should be overly worried about.
Furthermore, this power has an important influence on other areas of the ride. For instance, a V8 engine (offered from 1995-2010) will naturally boost the vehicle's towing capacity, transforming your ride into an unthought of hauler. If you've been searching for a used truck or SUV that can serve as your worksite companion, then a used Ford Explorer Sport Trac is a solid choice.
Offerings like the Ford Explorer Sport Trac with the pickup body are a perfectly logical target. While the Sport Trac hasn't been on the market since 2010 (which, as an aside, means you should be able to secure a solid deal on the vehicle), the vehicle is still being pursued for its unique blend of power, efficiency, and reliability.
Choose Your Ford at Online.cars!
What used Ford are you going to choose? Fortunately, your decision may be made for you if you opt for Online.cars. The business can dive into their nationwide database and find a used target that fits all of your needs. Whether you're looking for a specific color, a specific engine, or a specific model, Online.cars will do everything in their power to find the perfect match. Best of all, they'll even zero in on the perfect price during their hunt.
Plus, Online.cars provides a long list of additional advantages. For starters, you won't find a more convenient buying experience elsewhere, as you can complete the majority of your purchase from the comfort of your own couch. Despite all of these convenience factors Online.cars still finds a way to provide a number of monetary incentives, including automatic financing!
So instead of throwing on some pants and heading out to a local dealership why don't you just switch browsers and see what Online.cars has to offer? Trust us: if you're trying to find a used Ford Online.cars is the perfect place to turn to.