Which Used Luxury Cars Are Worth Pursuing?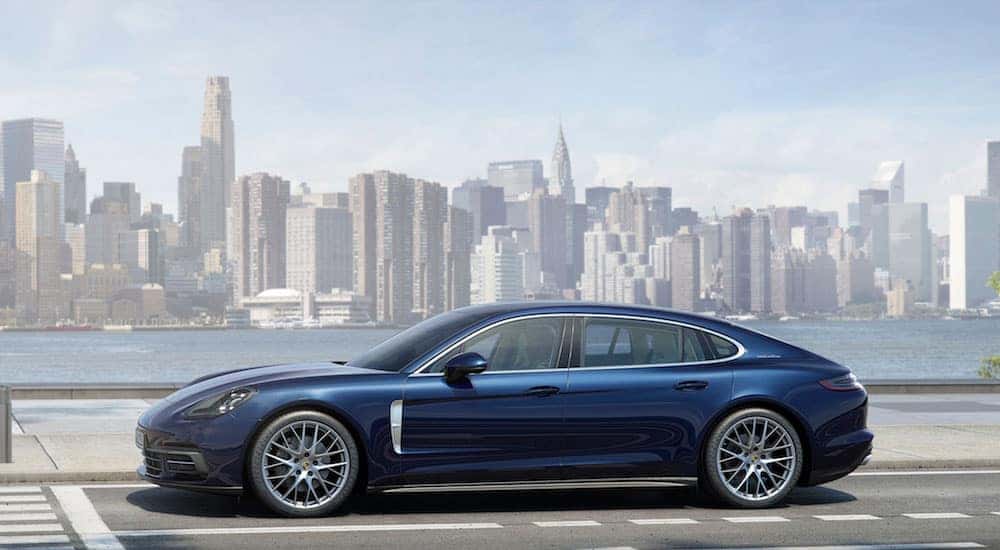 We've all dreamed of driving around town in a luxury car. Unfortunately, our limited budgets mean that's not a realistic option, as this segment of vehicles tends to be too pricey for the standard consumer. However, there is a way that these prospective car buyers can obtain a luxury car without having to break the bank.
By pursuing a used luxury car, drivers can appreciate all of the advantages that accompany these specific types of vehicles without compromising their bank account. Assuming a targeted vehicle is several years old, you'll find a considerable discount on these specific offerings over their used counterparts.
Of course, it's not as easy as heading to a dealership and requesting a used luxury car. Rather, you should already have an understanding of what specific model you want to pursue. Below, we've explored a handful of used luxury vehicle that would make for perfect targets. Then, when it's time to start searching for used cars in Columbus, Ohio, you'll already know exactly what nameplate you want to pursue…
Porsche Panamera
This particular Porsche model is a logical target for any type of car-buyer, even if they're seeking a new vehicle. After all, the Panamera is known for its unique combination of roominess and luxury. Ultimately, owners can expect to drive around in style while also having enough room to transport their children to their various practices and extracurricular activities.
Sure, the vehicle might not necessarily resemble your typical Porsche, but that doesn't mean the model isn't worthy of a purchase. The vehicle provides one of the best driving experiences in the entire segment, as the car has the ability to serve as a commuter and racer. Furthermore, drivers can expect a comfortable commute, as the array of opulent materials lead to an enjoyable experience.
Chevy Volt
You might not necessarily consider the Chevy Volt a luxury vehicle, but the nameplate still contains all the amenities that drivers generally expect from this segment. The interior is filled with classy, high-quality materials, and engineers did an admirable job of including technological features (especially in 2011 models and later). Plus, the vehicle was plenty room, and drivers could depend on the array of safety functions to keep themselves and their occupants safe.
Of course, the most notable feature of the Chevy Volt is its electric capabilities. The plug-in configuration is complemented by a gasoline engine, meaning you'll never find yourself stranded on the side of the road. Since an owner can effectively "charge" their vehicle, they'll have the opportunity to save some extra money, as well.
Hyundai Genesis
The Hyundai Genesis is generally considered to be one of the most versatile luxury offerings, and that sentiment continues if you pursue a used vehicle. The vehicle is naturally known for its performance capabilities (customers will have a chance to opt for a V6 engine or V8 engine), but pundits have also been thrilled with the various safety functions, interior amenities, and sizable cargo/passenger space.
Of course, the car is also known for its luxurious features. The exterior is sleek, containing curves and sudden lines, while the interior is punctuated with opulent upholstery offerings. Ultimately, you're not going to be able to find a more luxurious vehicle for a better price.
Mercedes-Benz E-Class
Now we're truly getting into the luxury segment. The Mercedes-Benz E-Class is generally known for being a bit pricey, but customers will be able to find affordable offerings on the used market. Fortunately, the nameplate has proven to be very reliable, meaning you won't have to worry about the ability of the used car to last for some time.
While the vehicle isn't necessarily known for its roominess, customers can expect a top-notch driving experience. Not only is the accompanying engine plenty powerful, but engineers revised the mechanical aspects to provide optimal handling, control, and traction. Add in the optimal safety functions and the luxurious features, and you're unlikely to find a better-used offering.
Acura RL
Even if you ignore all of the opulent features included in the Acura RL, we'd still say that the vehicle is a perfect used option. After all, the vehicle has received high marks for its reliability, meaning owners can generally avoid expensive repairs or maintenance. Furthermore, the vehicle is equipped with a hulking V6 engine, and the interior includes a number of technological amenities that will influence any driving experience.
Of course, the vehicle also includes a number of classy materials and features. Even if you pursue a car that is approaching its tenth birthday, you can still anticipate that fellow drivers will be gawking at your "new" ride.
Audi A3
If you've ever dreamed of owning a luxury car, then you've surely envisioned yourself purchasing an Audi. Well, if you decide to target one of the brand's used offerings, then you couldn't do much better than opting for the impressive A3. The sedan is one of the most athletic offerings in the entire segment, and the array of safety functions prove to be the perfect compliment to this powerful ride.
Meanwhile, the interior includes a number of comfort amenities that will lead to an optimal driving experience. Customers even have the opportunity to opt for a hatchback version (assuming its available), providing the new owner with plenty of interior space.
Tesla Model S
If you've never explored anything that Tesla has to offer, now might be the best time. After all, the Model S has proven to be one of the best-used luxury options. The electric powertrain predictably boosts the driving range, saving drivers some money at the gas pump. The technology has also been lauded, as the accompanying touchscreen is larger than the usual inclusion.
Perhaps most surprising is the abundance of cargo space. While customers don't generally expect roominess when they pursue a luxury car, it'll certainly be possible when they opt for the Tesla Model S. It's this specific attribute that ultimately earned the Tesla Model S a spot on our list.