Why Having Bad Credit Doesn't Need to Affect Your Ability to Purchase a Vehicle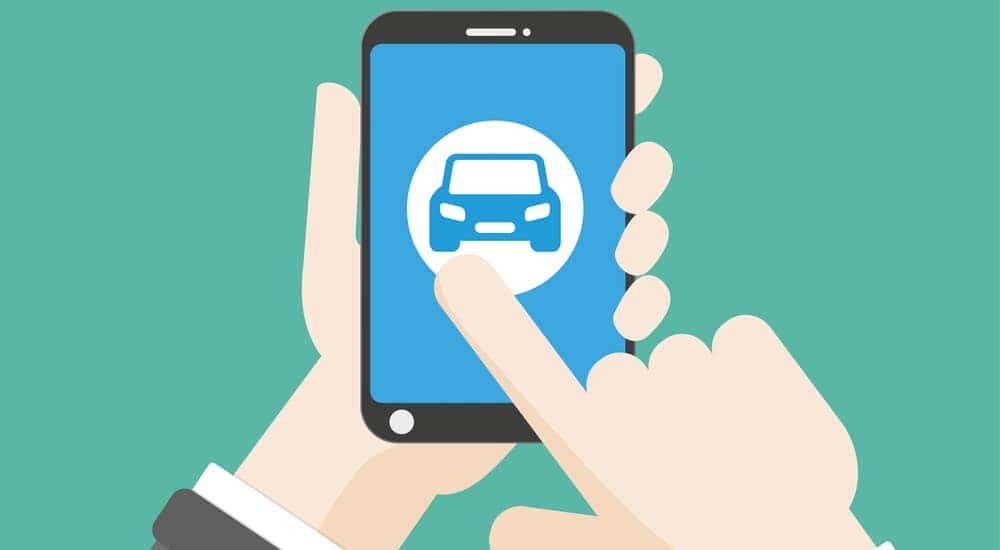 We've all been there. You miss a few payments, open too many accounts, and all of a sudden, your credit score is lower than it's ever been. This happens to be right at the same time you're looking to purchase a vehicle. Isn't that the way it always goes? Thankfully, you have options. You do not need to settle for purchasing a "beater" vehicle for cash. You also don't need to worry about gaining approval for a loan. How, you ask? Great question! There are a variety of bad credit car dealerships in Indianapolis, many of which will be able to help you get into a safe and reliable vehicle. But to save you from spending your entire weekend bouncing from one dealership to another we have a new way of shopping for a new vehicle. Want more information? Keep reading for all of the details!
Bad Credit Car Loans
Although these are great for those who have less-than-perfect credit, you'll want to be aware of the potential hazards prior to engaging in a contractual agreement with a dealership. For example, many bad credit car loans will have extremely high interest rates, despite what your credit score actually is. It's imperative to ensure that the dealership has access to your latest credit score. In fact, it's a great idea to print it out ahead of time to provide them with. Sometimes, not always, dealerships are known to fudge the numbers to provide customers with a higher interest rate than they actually deserve. It's important to be informed and make smart decisions when it comes to bad credit car loans.
Though bad credit car loans can be an excellent thing for those who are struggling with their credit score and need to get behind the wheel of a safe and reliable vehicle. Many dealerships will provide you with a few options that will work for your budget and lifestyle. At Online.cars we offer financing for everyone, regardless of your credit score. There are plenty of bad credit car dealerships but how many can you shop at from the comfort of your own home?
Our Recommendation?
As you're aware of, there are countless places to shop if you're looking for a bad credit car loan. However, one stands out among the crowd as the "best" bad credit car dealership in the Indianapolis area. Ready to be let in on the secret? The place to shop if you have bad credit is with Online.cars.
Online.cars is a smarter alternative to the traditional method of car buying. Instead of driving to a dealership, perusing the aisles and aisles of vehicles, only to be pressured into purchasing a vehicle that you're not interested in, you'll experience something wildly different. At Online.cars, you are paired up with a representative who will assist you throughout the entire process. You'll receive individualized attention throughout the entire process. The best part? You can shop 24/7, which means that even if you have a hectic schedule, you can still purchase a vehicle. A simple visit to our website will provide you with all of the information you need in order to make an informed decision.
Online.cars
Although we are not traditional by any means, we still believe in having core values. We believe that customers are at the heart of our work and we work tirelessly to provide them with the best possible service. In addition to that we believe that customers should have access to a wide variety of vehicles. Nothing is more defeating than settling on a vehicle that you're not totally sold on. At Online.cars, we'll work with you to find the perfect vehicle for you. Not only that but when you purchase it, it'll be delivered right to your driveway. Let's revolutionize the way that we buy cars, and put the emphasis back on the customers where it belongs. Don't worry about any of the leg work, we take care of that for you. All you need to do is log on to Online.cars, search our inventory and pick out the car of your dreams. We handle the rest.
What Does Online.cars Do For Bad Credit Customers?
If you are "credit challenged," that's ok! We want to work with you to ensure that you are driving a safe and reliable vehicle. You don't need to worry about much, especially because you can gain instant approval for your specific vehicle. Here's how it works: first, you're going to search through our inventory and select a vehicle that will work for you. Secondly, you're going to select the button that says: "approve credit." This will provide you with the information necessary to move forward with your purchase. If you're worried about the specifics, like the rate of interest, you can speak with a representative who will be able to provide you with all of that information.
Furthermore, when you select the button at the top of our website titled: "Challenged Credit," you'll find a plethora of helpful information. From that page, you can:
Get pre-qualified
Shop-by-Payment
Trade-in Valuation
Payment Calculator
All of these features will allow you to see the information first hand regarding your potential purchase. It will be immensely helpful for you, as a customer, to have the information right at your fingertips prior to purchasing. If you're done with the gimmicks and secrets that traditional dealerships operate by, it's time to check out Online.cars. We believe in transparency and will work with you to ensure that you're making the best possible decisions about your investment.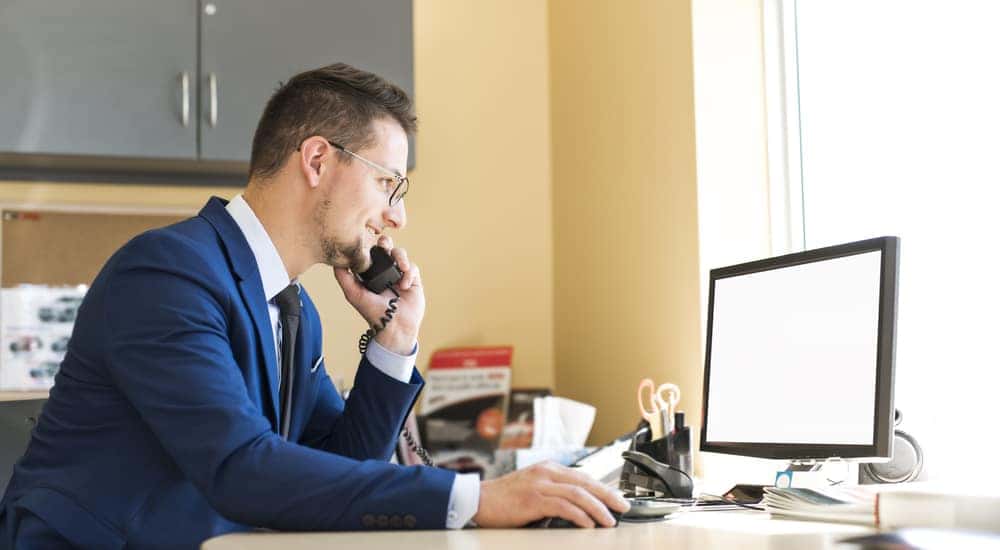 Speak With The Experts!
Still have questions or need clarification? That's totally fine! We urge you to get in contact with a representative at Online.cars to explore your options. Accepting a bad credit car loan can undeniably be scary, and there's even more at stake when you're shopping with an untraditional alternative to a dealership. However, allow us to reassure you that you'll complete the transaction feeling content and even excited about your new purchase. If you're still not sold, that's completely fine! We will provide you with all of the necessary information to make an informed decision that will positively impact your life. We know that not everyone is ready to break the mold of traditional dealerships. However, if you're ready, we're here to help you!
Ready to Purchase? Contact Us Today!
If you're looking for a convenient bad credit car dealership alternative, it's time to get in contact with Online.cars. You can easily find us at Online.cars, or give us a call at 888-890-1116. From there, you'll be able to gain specific insight into your options when it comes to your bad credit car loan. If you're tired of doing things the "traditional" way and are ready to challenge the concept of purchasing a vehicle from a dealership, it's time to check out the smart alternative: Online.cars. We have all of the resources, expertise, and inventory to make you leave satisfied and content with your purchase. Challenge the way that you've been shopping for vehicles and step into the 21st century with Online.cars. Give us a call today to get the process started! You'll be glad that you did.