Why Using an Online Car Dealership Is the Best Way to Buy Your Next Car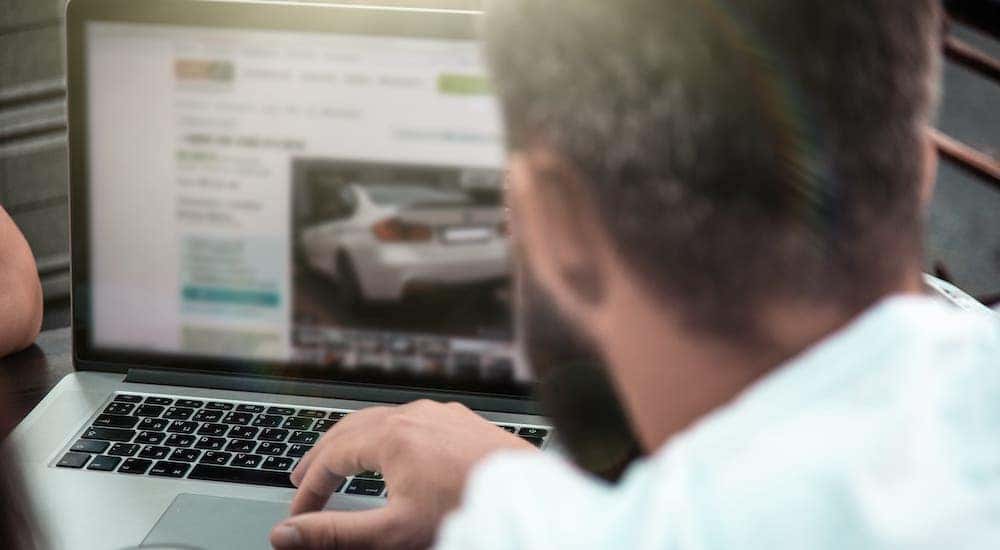 As we push through the first year of the new millennium, one thing is for sure: our reliance on the internet for every aspect of our lives continues to increase. Smartphones are everywhere, and today's convenience-focused connectivity is pushing us toward more virtual experiences that replace traditional face-to-face interactions, but what does it mean for car buying? Can an online car dealership replace a physical lot? After all, buying a new vehicle is a sensory experience.
We want to see the car, touch the surfaces, feel the sensation of sliding into the driver's seat, and––best of all––take in that new car smell. Can we replace the in-person dealership experience at all stages of the buying process? It's hard to imagine, so many ask, is buying online easy? After all, part of shopping and narrowing down our options is 'kicking the tires,' and we certainly can't do that if our interface is a computer screen! Luckily car dealerships are making the online shopping experience more interactive than ever. Whether it's a used vehicle or a top-of-the-line luxury sports car, the tools available to both sellers and buyers help bridge the gap between the virtual and in-person experience. If you're considering purchasing your next car online, these tips will help you successfully navigate the process and ensure your transaction is hassle-free.
Find the Right Dealer
First and foremost, selecting the right online dealership is critical. Whether that means finding a company that strictly sells cars online or routing your purchase through a traditional brick-and-mortar dealership's internet sales department (or both!), aligning yourself with an online sales expert is key. Buying a vehicle online differs in many important ways. For example, if a buyer purchases a pre-owned car online, how can they be reassured that the vehicle they see in photos is representative of its actual condition? Avoiding pitfalls like the universal fear of ending up with a "lemon" is one of the key reasons that a reputable online car dealership is a better partner for you than an unknown seller. Look for an online dealer that offers extras––such as a short term bumper-to-bumper warranty, purchase guarantees, and seamless delivery––extras that will give you peace-of-mind and confidence.
Next, check the customer reviews. Nothing will reassure you more than reading glowing testimonials from others that have benefited from online car buying. Pay attention to the parts of the transaction they highlight. Specifically, are customers describing their experience as convenient, fast, and easy? These descriptions tell you that the dealership is achieving what it set out to do: provide a high level of simplicity and good service.
Finally, and most importantly, is the dealership offering to show you the vehicle's CARFAX report? This is a critical document that confirms your soon-to-be-new car hasn't been involved in any serious accidents, that the title is clean, and there are no major defects. If your dealer isn't willing to show you the CARFAX, be prepared to walk away. Many less reputable used car sellers may not be forthcoming about the origins of their vehicle inventory. It's important to find an online seller that will stake its reputation on every vehicle it sells. Look for dealers that tell you their inventory screening process. They should have a strict policy to weed out damaged or compromised vehicles.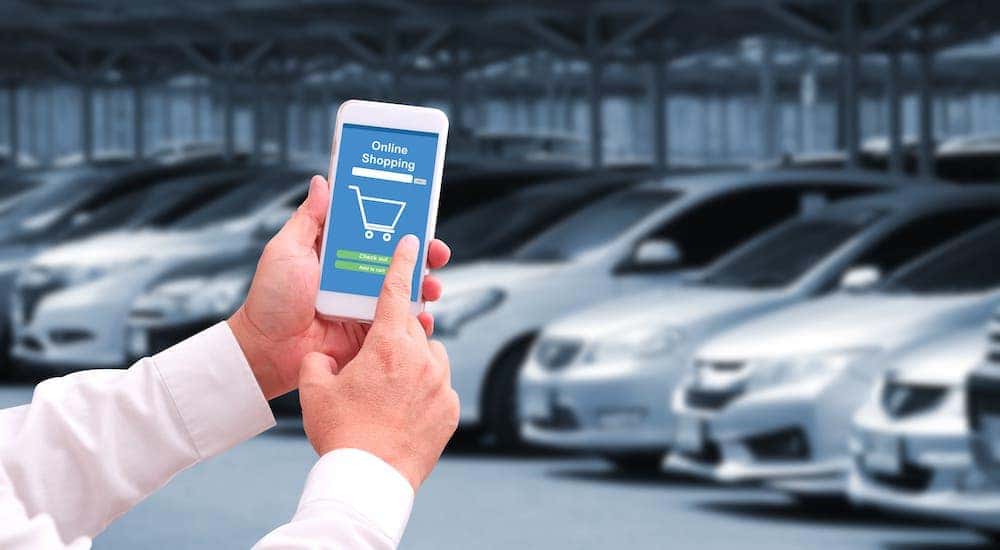 Understanding the Online Buying Process
Online car dealers know that online car purchasing is new to most buyers, so they work hard to make buying online easy by making the process as convenient as possible. Let's walk through the steps:
First, of course, is to choose your dream car! The dealer makes this fun and easy by posting photos and videos of each car in its inventory. Think of it as a virtual showroom. You can view extensive interior and exterior photos, compare prices, calculate payments, and narrow down your search until you find the perfect vehicle. In some cases, when you don't see the car you want, your online dealer can locate it for you. This is where aligning with a great online salesperson will truly benefit you. They work for you, and their sole job is ensuring you end up with the exact vehicle you want.
What about trade-ins? Most online dealers will gladly accept your vehicle in trade. Remember, a great online dealer wants to provide all the services and benefits associated with traditional car buying. Trade-ins are an important part of a typical vehicle purchase transaction. Check with your salesperson to learn how to determine what your vehicle is worth and how to physically trade it in.
OK, you've found the one! Now it's time to make it yours. Next up, the dealer will provide a fair price and work with you to secure financing. This process is quick and easy, and can happen entirely online or over the phone from the comfort of your home. At this stage, your dealer will also review any aftermarket products or services that might benefit you, such as an extended warranty or GAP insurance. This is a critical stage of the buying process, because it allows you to further protect your vehicle purchase.
The next step is meeting your new car! Let's take a look at the most exciting part of this virtual car buying experience: delivery!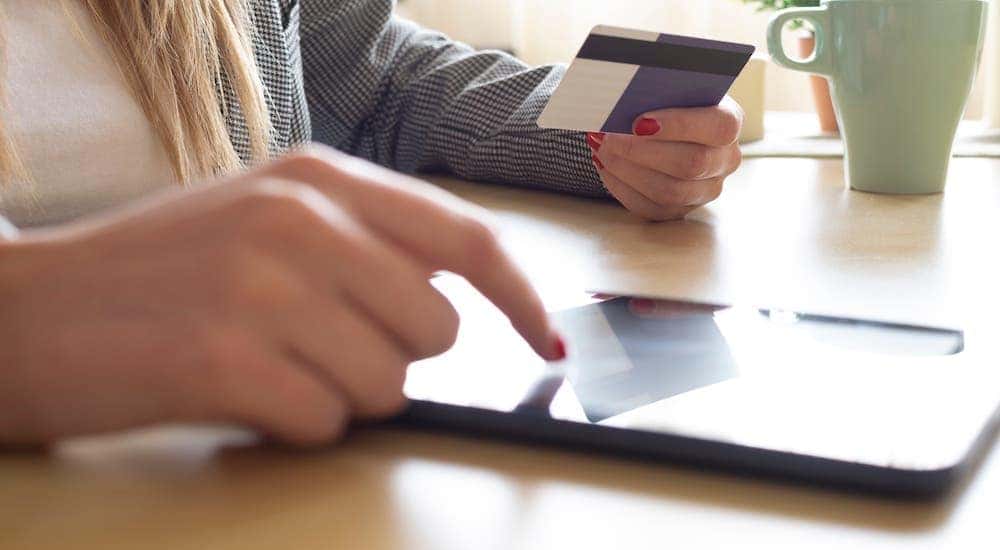 The Delivery Experience
There is nothing quite like anticipating the arrival of your new vehicle. Part of the convenience of an online dealership is that your car is delivered right to your doorstep or place of business at a time and date that is convenient for you. At the time of delivery, it's likely you will need to sign some paperwork, but otherwise, the process is easy, fast, and virtually touchless. This is also when your dealer will collect your trade-in.
Most online dealers can promise delivery of your vehicle within 24-48 hours, and some even provide this service for free. If you live outside the free delivery area, you may have to pay a small fee. Check with the dealer's Delivery Manager for details, so you have all the information and any expected fees ahead of time. Alternatively, check to see if there is a pick-up option. Perhaps your online dealer has a lot or physical location, and if you'd like the option of picking up the vehicle yourself, you can arrange to do so.
What if the vehicle doesn't end up working for you? That's where a return policy is absolutely critical. If you've reached this point––and followed our advice––your vehicle luckily includes a return window. Online dealerships want to feel 100% confident about your purchase, so expect a hassle-free return option if for any reason you're dissatisfied with your new car.
Is buying online easy? You bet it is! As today's consumer continues to value convenience, we believe online car buying will continue to grow more popular. Instead of spending days on end visiting multiple dealerships, you can browse, shop, and purchase entirely from the comfort of your own home. Here at Online.cars we are committed to unparalleled convenience. Our goal is your complete satisfaction, from the moment you click on our site until our driver arrives at your home with your new vehicle. Don't take our word for it! See how our revolutionary car buying service can streamline your next vehicle purchase by providing a fun, easy, and convenient experience.