Windy City Commuter Cars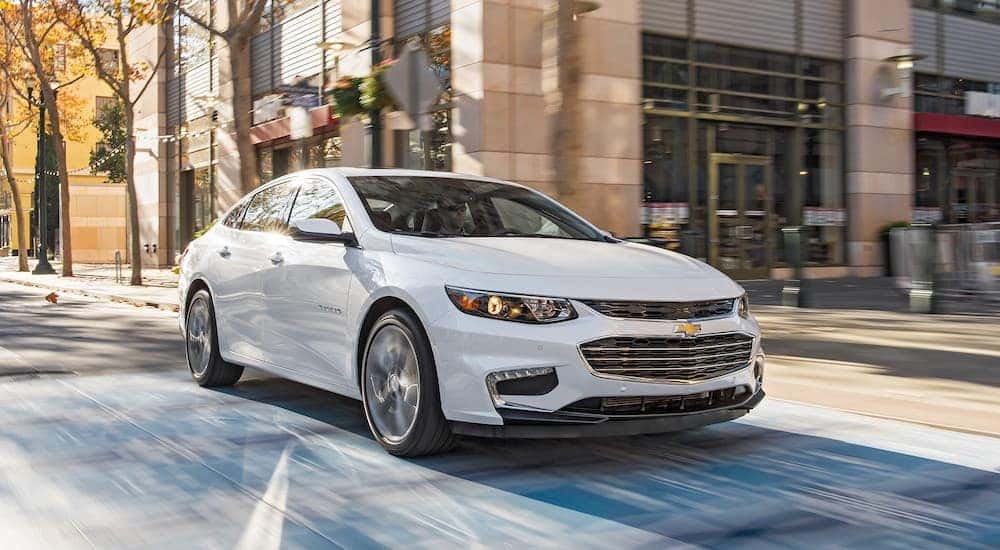 Driving in Chicago is one of the most specific driving experiences one can have. You Chicago drivers know exactly what we mean. For those of you who live in the city and choose not to drive but think a car may be in the future, and those of you who live outside the city but intend to start commuting into the city for work, we feel for you. Chicago online car sales can sometimes be difficult to navigate, and you may have a difficult time deciding what is best. Well, first of all, you'll want a vehicle that you enjoy being in; you can't change rush hour traffic, but you can change the vehicle in which you choose to experience it. But you don't want anything too big, otherwise merging and navigating your way through the city streets and the freeway are going to be a nightmare. So, chances are, what you're looking for is a commuter sedan. With how high the cost of living is, you'll also want something not too expensive. This means that chances are what you're looking for is a used commuter sedan. But what do great used commuter sedans look like for Chicago (or just-outside-of-Chicago) residents? Well, here are some thoughts.
The Criteria
You have to start by identifying your criteria. If we may be so bold, we assert that the ideal vehicle for a Chicago commuter is an affordable, comfortable sedan with high efficiency, low maintenance, and a luxurious flare––but not so luxurious that the price is amplified. This is a difficult balance to find in a vehicle, but it certainly is possible. Fuel efficiency is certainly an important point for Chicago drivers because even if your commute is short in terms of distance, it is probably not short in terms of time spent on the road. So, saving gas (which means saving money) is key.
Moreover, those long commutes mean long periods of time spent in the car. While it may be frustrating, those times stuck in traffic can be made less frustrating by having a vehicle with features that help you feel comfortable and make you want to be in the car in the first place. "Yeah, that sounds great, but we're talking about real life here." We are talking about real life indeed, and real life includes vehicles that meet the criteria we just laid out. So, what are the features to look for in order to make sure you are able to meet these criteria?
The Features
Let's break this down by comfort, efficiency, and design. First is comfort.
Comfort and convenience are closely intertwined. You can quickly tell whether or not a car is comfortable in the traditional sense. Sit down in the driver's seat, drive around for a few minutes, and you'll be able to tell whether or not you find it "comfortable." This kind of comfort can be easily adjusted through the presence of a multi-way power-adjustable driver's seat. But comfortable is a different story when you're talking about crowded city streets or standstill traffic. When this is the case, it can be very helpful to have good technology features which allow you to connect, communicate, listen, and enjoy the ride without having to look down at your mobile device. In other words, you want a vehicle with strong connectivity technology.
Efficiency is important because the more efficient your vehicle is, the more money you save over time. It can be tempting to write off the idea of hybrids or other high-efficiency vehicles because of their higher prices, but it is worth crunching some numbers to determine whether or not it would lead to savings over time. You may be surprised by the results. A down payment on a car is usually not an insignificant number, even for a used vehicle, but the slight increase in price for a hybrid or high-efficiency vehicle may not be as dramatic as the amount you would spend on gas over the course of many years, even though you saved a bit on the down payment. So, hybrids and high fuel-efficiency specs are very important features.
Design is the least important in terms of "practicality," but it certainly makes a difference in the mood that is set for the duration of your commute. Bad designs with harsh color schemes can easily add to your stress, whereas inviting designs with welcoming color schemes can help bring you into a calmer state of mind and let go of some of the stress you may be carrying. Now, you don't necessarily need wood or gold accents, for example; such features can raise the price without drastically affecting your driving experience, so you want to focus on the design features that are most important. Color is one of the biggest factors affecting the mood of your drive, so you want to find a vehicle that offers color schemes that resonate with your taste.
So, what are the commuter sedans which have these features? Well, here are two options to consider.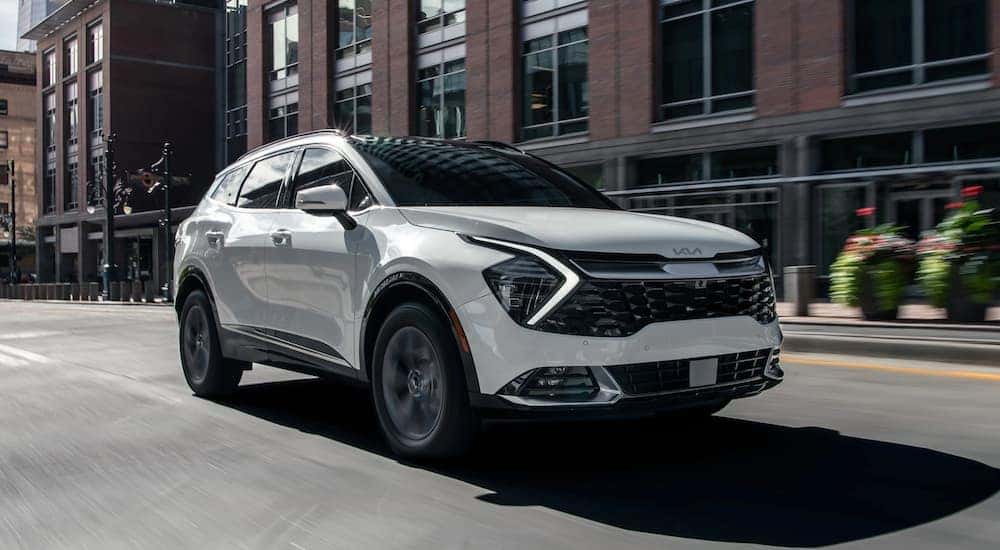 Chevy Malibu
Chevy is a go-to-brand not only for driver comfort, efficiency, and design. The 2016 Malibu offers a hybrid option, which means you could get up to 46 MPG in the city, a significant step up from the standard 2016 Malibu's specs of up to 36 MPG in the city. Hybrid driving not only provides a smoother, quieter drive (as if that were possible on Chicago streets), but fewer gas station stops, which means lower gas bills. Think about it.
The 2019 Malibu offers an 8-inch diagonal color touchscreen equipped with the latest Chevrolet Infotainment 3. This system, plus Apple CarPlay and Android Auto, means that you will have no problem connecting to your favorite apps, podcasts, audiobooks, and music. You'll also be able to communicate easily, so if you've got to be back in Glenview by a certain time but the rush hour has you running behind, you'll be able to give a heads-up without having your head down.
Inside the 2019 Malibu, you'll find leather-trimmed front seats and color schemes to craft a refined environment. If you're looking for something extra sporty, the Malibu RS is a great trim that optimizes luxury features. The Malibu provides a nicely-balanced, comfortable, and efficient commuter. You can't go wrong with Chevy.
Honda Accord
Honda is a classic and well-liked brand for commuter vehicles. The Accord is a great bullseye vehicle for those seeking something nice without going over the top. But don't let that trick you into thinking that the car is not a comfortable and luxurious sedan; the 2020 model was actually voted "America's Best Sedan" by Car and Driver.
The 2020 Accord has plenty of connectivity, which can be adjusted and optimized based on trim selection. With standard Bluetooth, available Apple CarPlay, Android Auto, and SiriusXM satellite radio, you'll have plenty of entertainment options. All of the technology is complemented by nice design cues, which provide flexibility in color and nice stitching patterns on its cloth and leather seat options.
But, the real starring element of the 2020 Accord is its hybrid option. With an EPA-estimated fuel economy of 48 MPG in the city and standard Honda Sensing, the 2020 Accord Hybrid is one of the better hybrid sedans you'll find on the market. You'll enjoy the whole experience of the Accord, especially in hybrid form.
Factor the Factors
Buying a vehicle online can seem difficult because it's hard to know whether or not you'll be pleased with what you get. But by identifying your criteria, the features which meet the criteria, and the vehicles which offer those features, you'll be able to make a well-informed decision without nearly as much doubt. The Windy City has a lot to offer with its iconic landmarks, its theater, and its fabulous restaurants, but its freeway driving is not usually the reason people come to visit. Still, it's a part of living in the city, and we want to help make that part of your life more enjoyable! So, consider the thoughts we've shared today and let us know if we can get you set up with a vehicle.