Your Dream Car is Closer Than You Think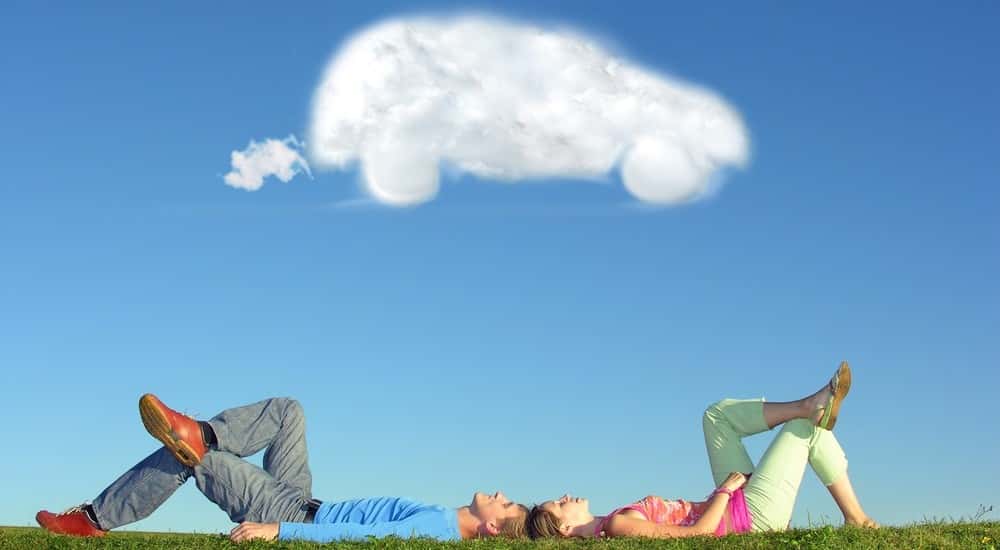 Finding a great new car can be a huge time commitment that some people simply can't fit into their schedule. Rather than continue driving a car that you aren't happy with, or that may be unsafe, consider all of your car buying options. There are benefits to heading into a local dealership, and perks to visiting third party websites to search for new cars that are available online. While there are certainly reasons why these two options are beneficial, they also have their fair share of downfalls. When comparing online car classifieds, shopping for a car at a local dealership such as Kings Toyota, vs online.cars – you'll find that the differences are staggering.
Your dream car may have been outside of your reach in the past, but with the future of car buying with online.cars, there is nothing stopping you from finding the car you have always dreamed of parking in your driveway.
Why online.cars is the Superior Choice for Car Buying
Finding that perfect new car can be a task that requires a lot of effort, plenty of patience, and more elbow grease than most buyers are willing or able to muster. Local dealerships that were once the only option car shoppers had, are now less and less relevant to the automotive sales industry.
Buyers who were unhappy with what local dealerships like Kings Toyota had to offer, simply headed online to third party websites in hopes of finding a car that would meet all of their needs. While this strategy would work on occasion, the fact of the matter is, car shoppers had to put in a lot of leg work just to find one or two semi-acceptable options. If you are like most Americans, your schedule is already jam packed. With something to do from the moment your alarm zaps you awake, until your head hits the pillow at the end of the day, there is simply no time for extra chores or additions to your to-do list. This is the reality of most individuals, and the car shopping process is further complicated by limited sales hours at local dealerships. Buyers find themselves unable to make time to go into a physical dealership, and even with the open-ended hours of internet-based sales, the time consuming task of searching dozens of sites for the perfect car, is also impossible.
While these old ways of car shopping are still utilized by buyers throughout the United States, the online.cars team has created a real solution to this common problem in the car buying process. Forget everything you know about buying your next new car, and explore the endless opportunities that online.cars provides buyers right here in Cincinnati.
The Unending Benefits of online.cars
If you have given up on the chance of finding the perfect new or used car, there is hope with online.cars. This revolutionary car buying service is altering the way consumers locate and purchase vehicles, and it is guaranteed to change your mind about the entire car buying process.
Discover some of the most impressive benefits that online.cars offers customers, and why it is turning the future of automotive sales completely around.
Easy: By visiting the online.cars website and completing a short form, you can be on your way to finding the perfect new car. The form takes as little as five minutes to fill out, and once you submit it to the online.cars team, all you have to do is wait for our team to find you three great options to choose from. Really – it's that easy.
Free: online.cars is a service provided for the benefit and convenience of car shoppers in the Cincinnati and Columbus area. Our service is complimentary, and completely free of any obligation to buy. You really have nothing to lose, and so much to gain with online.cars.
Fast: The few moments it will take you to submit your online form to online.cars is nothing compared to the hours you would spend sifting through inventory on the internet, or at a physical dealership. The online.cars team will find you three options of quality cars to pick from, and will bring one here within 48 hours for you to test drive and purchase. The process isn't just easy, and free – it's <em>fast</em>.
Convenient: If a car buying transaction at a dealership took only an hour to finish, it would still require you to carve time out of your schedule to complete. With online.cars, the bulk of your car shopping journey is done online, from the comfort of your home or office. Whether you choose to sip on a glass of wine, or cozy up in your favorite flannel pajamas with a cup of tea to start the online.cars process – that is entirely up to you. Regardless of where you plan to access online.cars, you can decide based on your schedule, and not based on the sales hours of some local dealership.
TONS of Options: When you search for a new car at a dealership here in town, you are limited to what the dealer has in stock at the time you are shopping. With online.cars, our team searches through an exclusive database of over 100,000 vehicles at dealerships throughout the country. No matter what make, model, or list of amenities you want included on your new car, the online.cars team won't rest until they find it for you. With that sort of reassurance, why waste your time shopping any other way?
The bottom line is that if the old way of car shopping is no longer working for you, there is a convenient solution available for you to use. online.cars is a virtual web-based dealership dedicated to finding buyers the exact car they want, without having to put in any real effort. Local dealerships and other online search services don't have access to all that online.cars does, and the only way to realize all of its potential, is to experience it for yourself.
Don't waste another minute of another day stressing over where your next new car will come from. With online.cars, we take care of that, so you won't have to.